The most winning American Cocker in Europe during 2000, and maybee all time??

Regency were exclusively handlet by Mia Ejerstad and Thomas Wastiaux in Italy until June 2001, winning top dog
Group 8 in Italy 1999/2000 and TOP DOG ALL BREED Spain 2000.
Mia finished his show-titels in Spain, Italy, San Marino, Luxembourg, Switzerland, Gibraltar, Fci-International,
and add the titels of St. Gallen Winner 2001 and Bundesieger-2001, winning multiples groups and
BEST IN SHOWS on the way.

After a very short break home, Regency went to America to join Flavio Werneck, and finished in a
record of 9 days his American titel, and did incredible wins in Brasil, which put him up in the ranking of
the top-dogs in Brasil in only a few months. Flavio showed him aswell to the Brasilien CH. titel and he became Gran Brasilien and Panamerican Champion, winning multiples groups and BIS-placement, and finally a BEST IN SHOW 25.11.2001. This last show ended up in a fatal car-accident where Flavio and his lovely wife lost there lives.

My dear friend Mirea Cabre from Spain travelled the long way to Brasil to bring us home Regency,
and he came fortunately home in good health and spirit, but where ever he goes today he is in
company with his breeder and owner Charlotte Hansen, and it have been a great responsibility aswell as a
great pleasure to continue Regency´s carrier.... finishing his titels in Sweden, Finland, Holland, Portugal and
lately in Belgium winning aswell the Belgium-Winner titel 2003, aswell as many groups and Bis-placement on the way including 2 BEST IN SHOWS in Sweden.

Today in 2004, Regency is still going strong, and he count today 19 titels and more groups and Best in shows
that we ever would dream about...

But, aswell we are very proud to follow all his top-winning off-springs around the world!!!!

a few to mention on very limited breedings...
USACH. BRAZCH. ST.JAMES AND GUIZARD HIGH REGENCY
MEXICAN CH. VERY VIGIE REMEMBER TRULY YOURS
ITACH. INT. VERY VIGIE REGENCY TRULY YOURS
JVDH-03 TRULY YOURS ROYAL EDITION
FINCH. SUCH. NCH. NORDCH. FINVV-03 HILIGHT´S TRULY PANTERA
FINCH. SUCH. NCH. INTCH. NORDCH. CACI´S CYPERSPACE
BIS/BISS FINCH. SUCH. NCH. INTCH. NORDCH. DKCH. TOP-COCKER SWEDEN 2002 CACI´S COMET
BIS/BISS CH. TOP-COCKER SWEDEN 2003 CACI´S CUTE CARMEN AT LD
DKCH. UVV-O3 TRULY YOURS SPECIAL ILLUSIONS

Thanks to all the judges!!!!!!!
---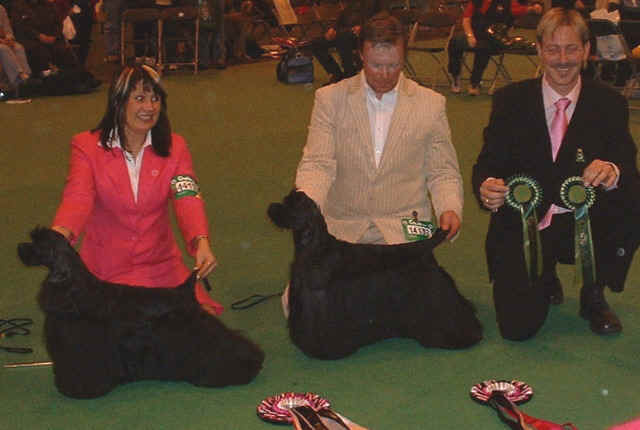 FLASH!!!!!! CRUFT´S WINNERS 2005 SIRED BY REGENCY!!!!
BOB:MULTICH. CACI´S CUTE CARMEN AT LD
BOS:MULTICH. CACI´S COMET
BREEDER/OWNER; CARINA ÔSTMANN, SWEDEN
---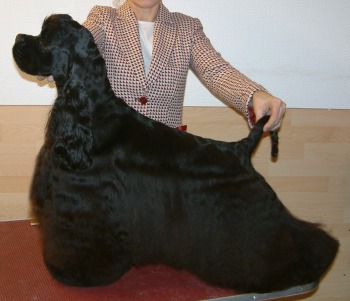 SWEDISH WINNER 2004- TRULY YOURS ROYAL ZILK
---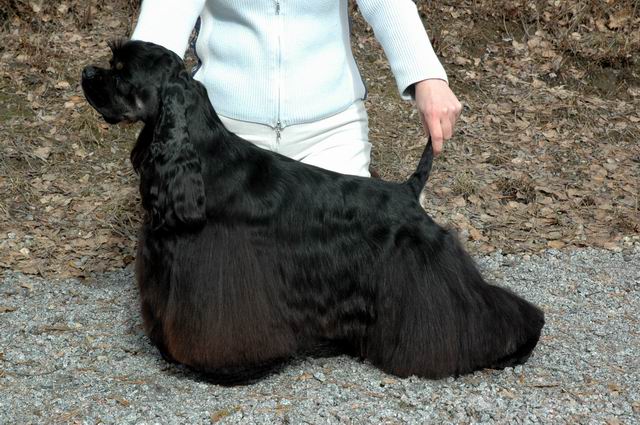 FINNISH WINNER-2004 TRULY YOURS ADVANTGARDE
---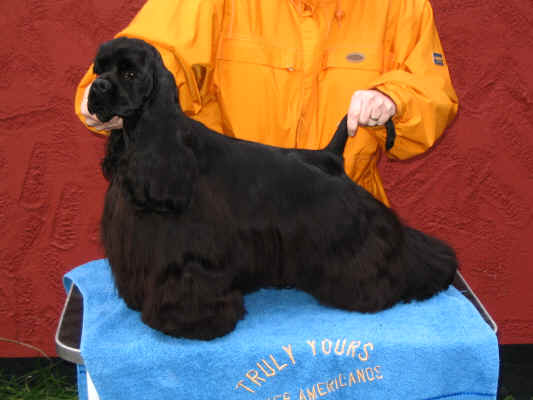 TRULY YOURS ROYAL FANTASY
Belgium J-Winner 2004, JVDHCH 2004
---
THOSE PICTURES SAYS MORE THAN 1000 WORDS!!!!!!