A picture that say more than 1000 words. Proudly present Canadian and Danish CH
Truly Yours Remember The Hot Stuff "Michela"
Also junior Nordic winner before she left ti Canada. She also have a Major and a few Singles towards her American T...itle and Proud mum of a lovely litter sired by Famous ACE.... Michela Will soon be back in the American Show ring and hopefully finish this time as an exciting breeding are planned for next spring. Pictured with Spaniel Specialist Mr. Tamas Jakkel.
He liked her a lot.. But he liked even more her pretty daughter "Clara" who won BOB Puppy the very same Day.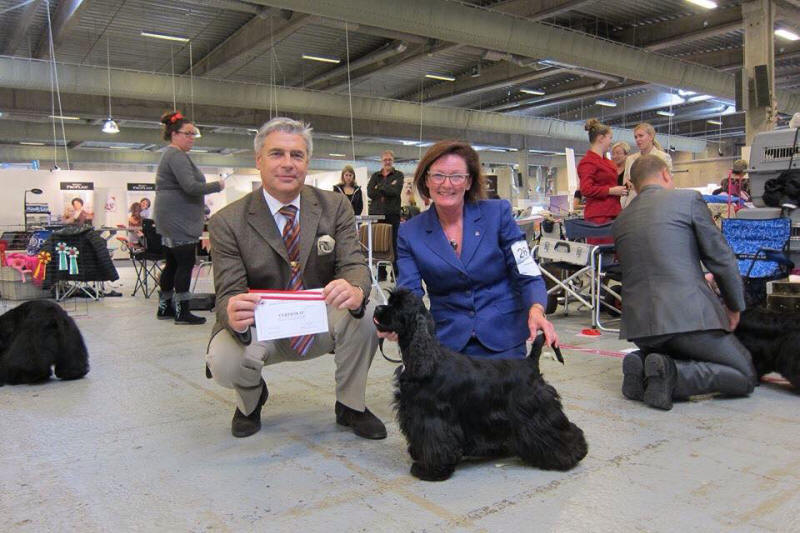 *****