Hot News 2018
Click here to wiev News from 2007 - 2008 - 2009 - 2010 - 2011 - 2012 - 2013 - 2014 - 2015 - 2016 - 2017
*****
June, 24th
And the first show and experience for "Roberto" aka "Truly Yours Sentimental Reasons" at the IDS in Greece
🇬🇷
He did well both of days and goes 2 x JBOB under Juan Naveda & Claudio De Giuliani!
Bred by Charlotte Hansen
and owned by Saurabh Chaudhuri

Handler and Groomer Karina Makova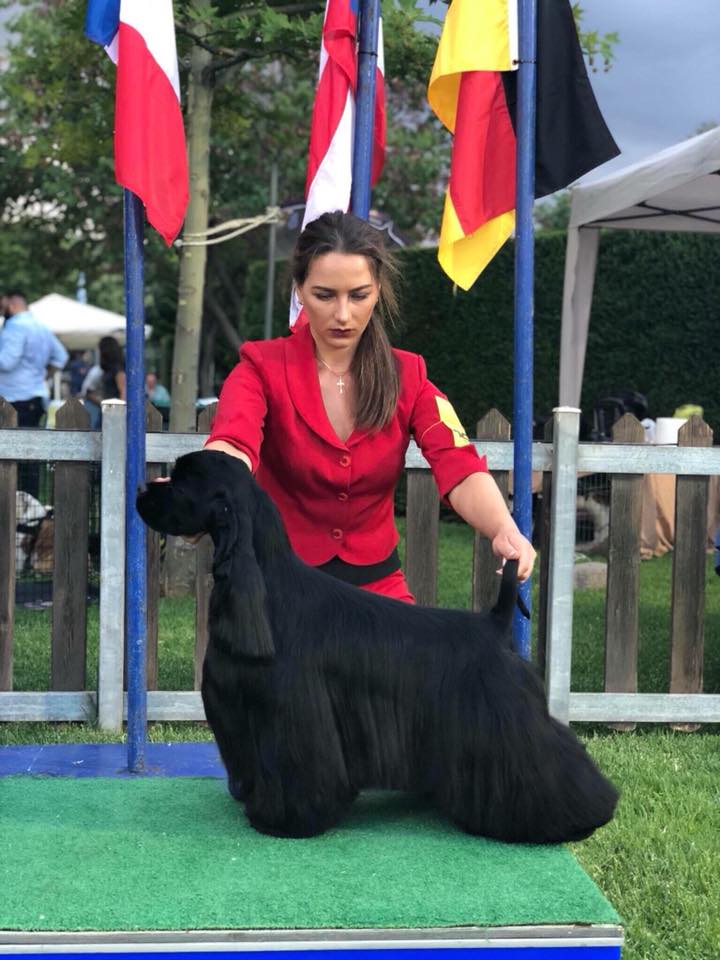 *****
June, 22nd
Pregnacy confirmed!!!
We are so excited to announce the first litter sired by "TIMMY" in Europe,
USACH Nesmars I am a Real good Man. Proud Mother UsaCH GrandCH Truly Yours Got your Heart Babe "Cher"
Both with OFA EXC (Hips AA)
Clear Eyes May-2018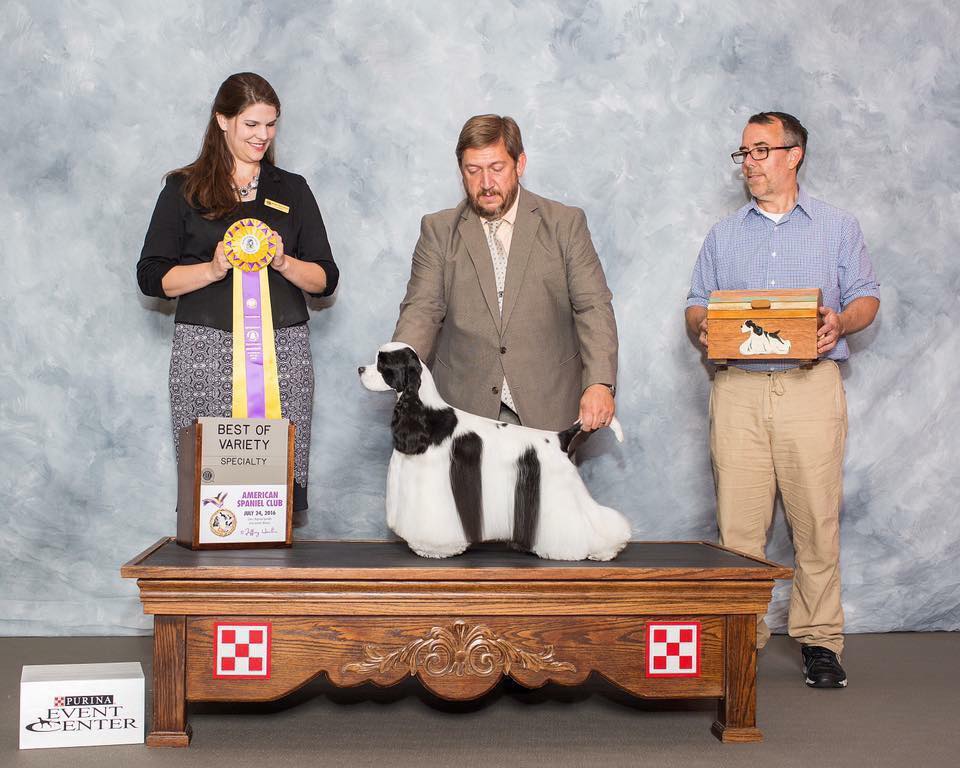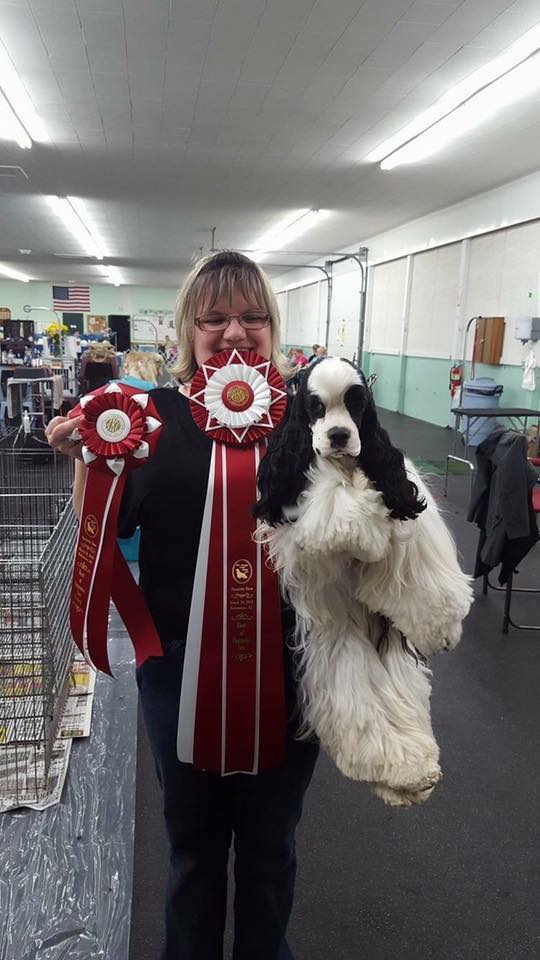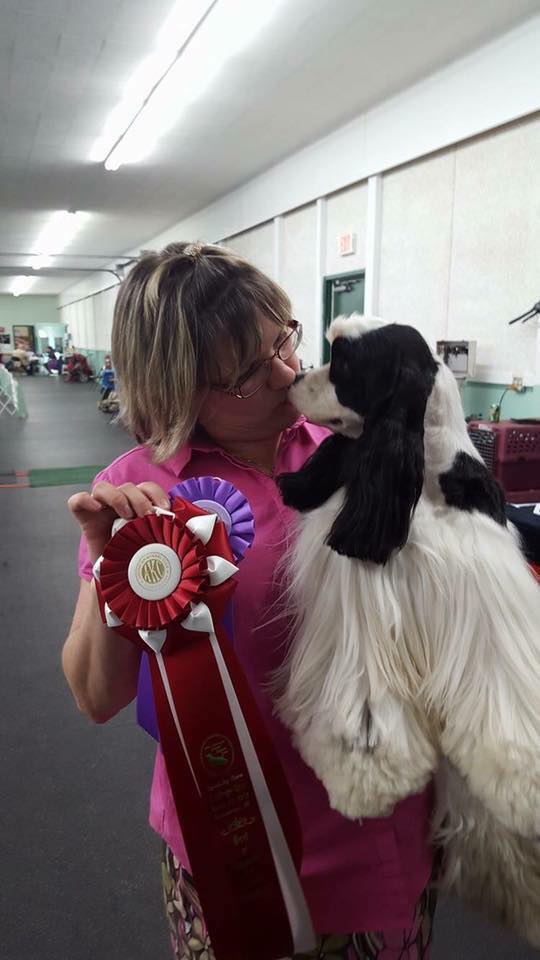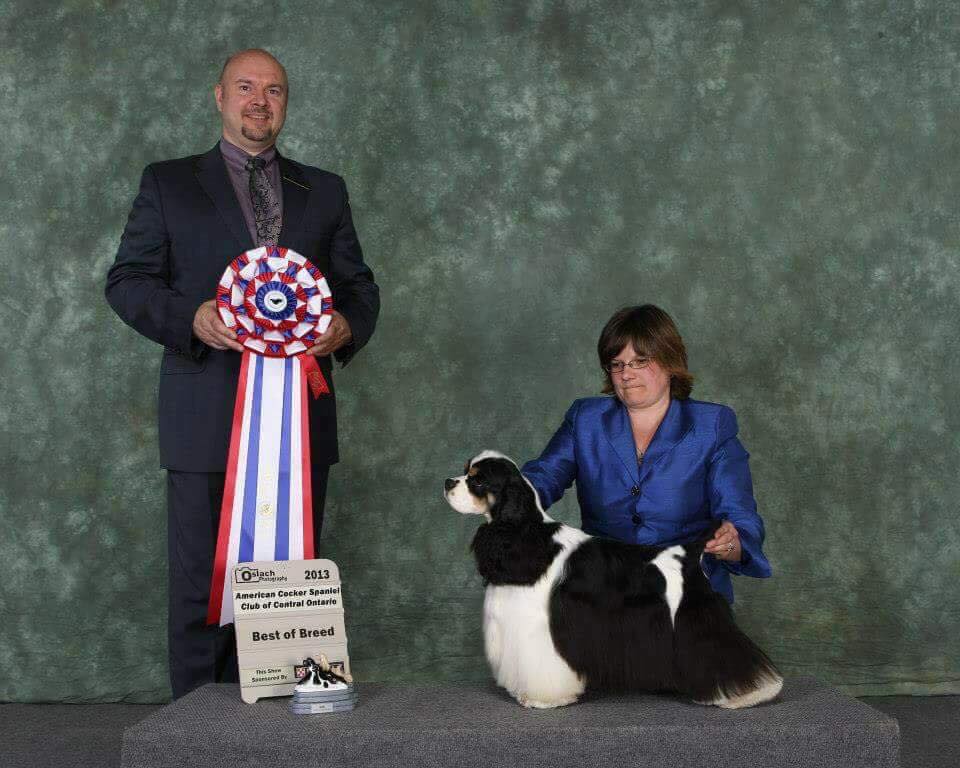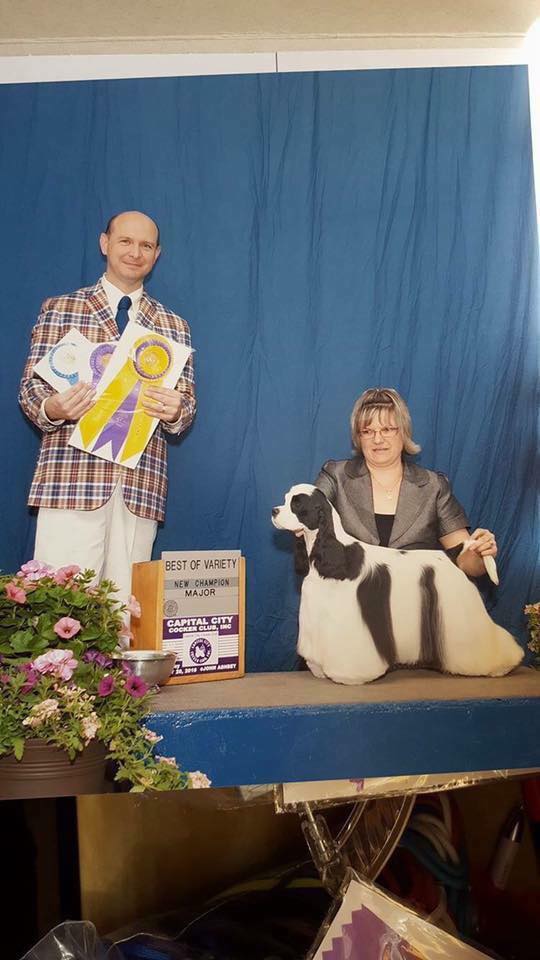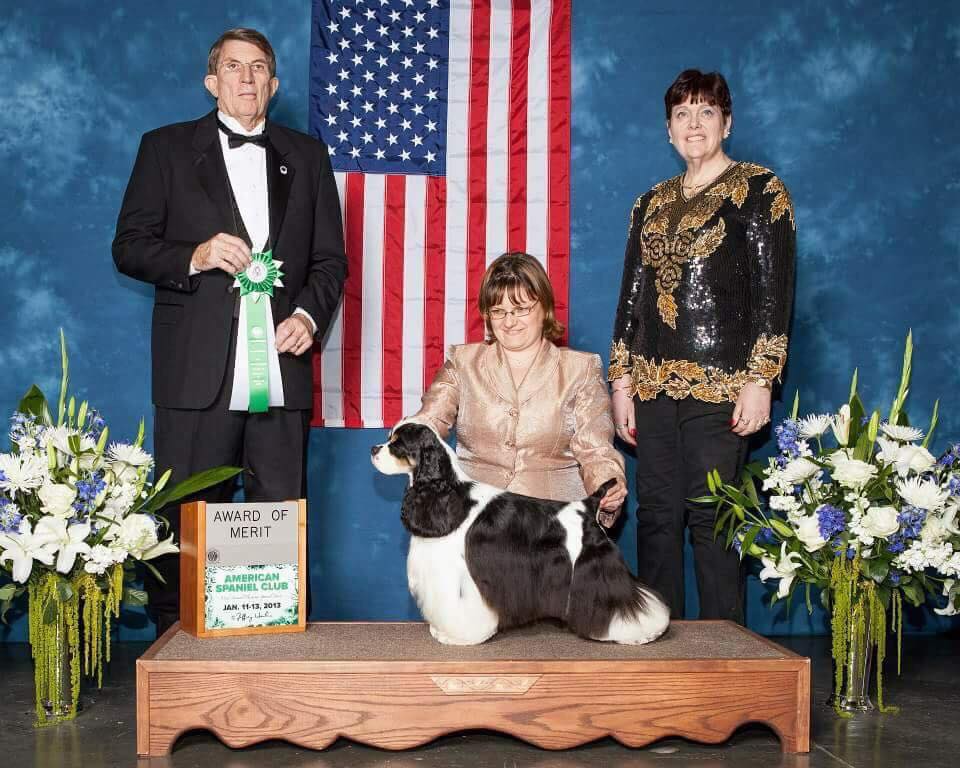 *****
June, 17th
Yes Fancy pictures can be taken and 2 different judges did agree this
Weekend to place my lovely girl Easy
as Best of Breed and I am so happy and million thanks to Tanja Elo for super handling and Care.
Also in Denmark we had fun in the ring...
Carlos once again won Baby BOB and our lovely junior got so much compliments, won her 2nd Junior CAC and the big CAC that one day will make her Danish CH.
Macy is also owned by Tanja and Co-Owned by me...
Also Happy to hear that Beautiful Mia has been shown in Norway winning CAC and CACIB.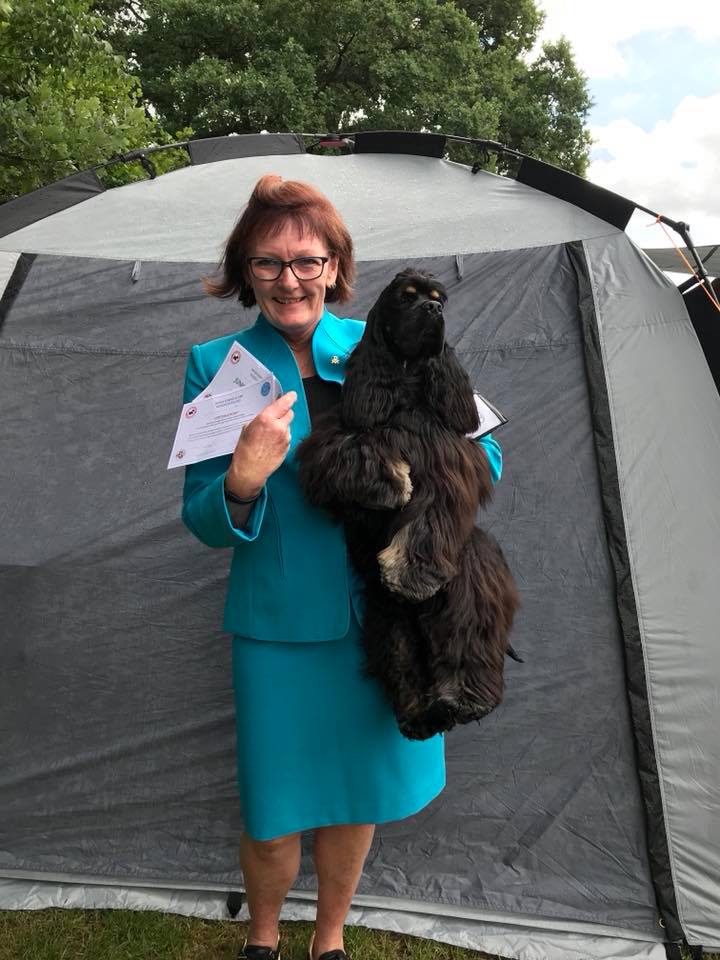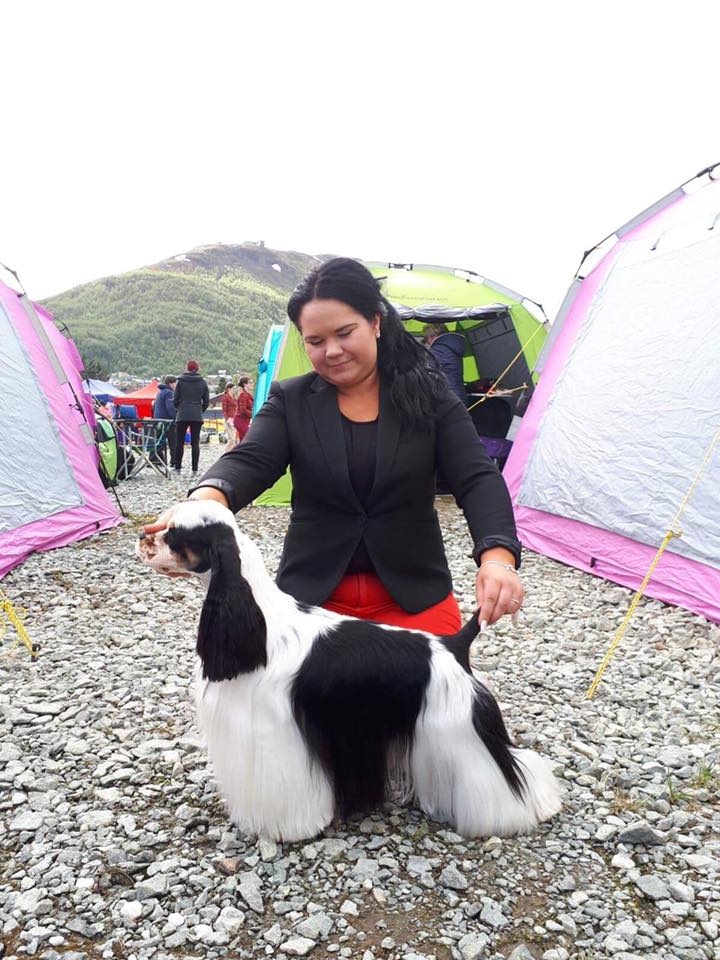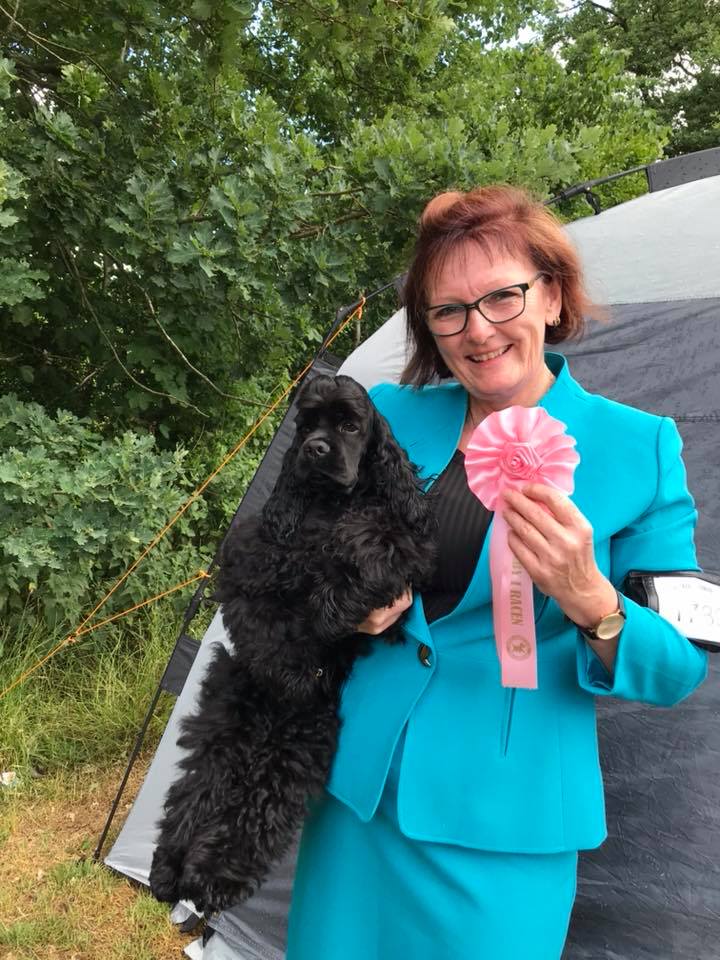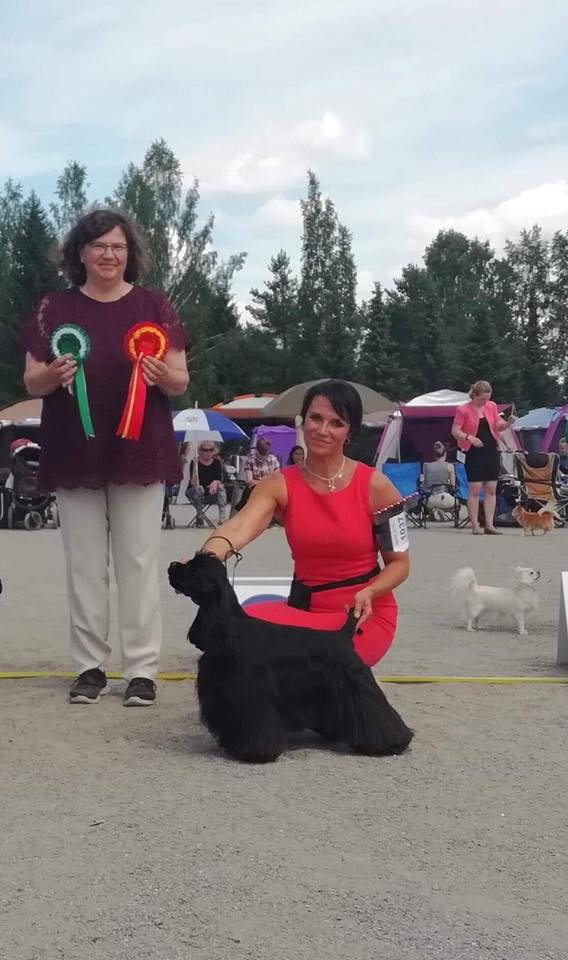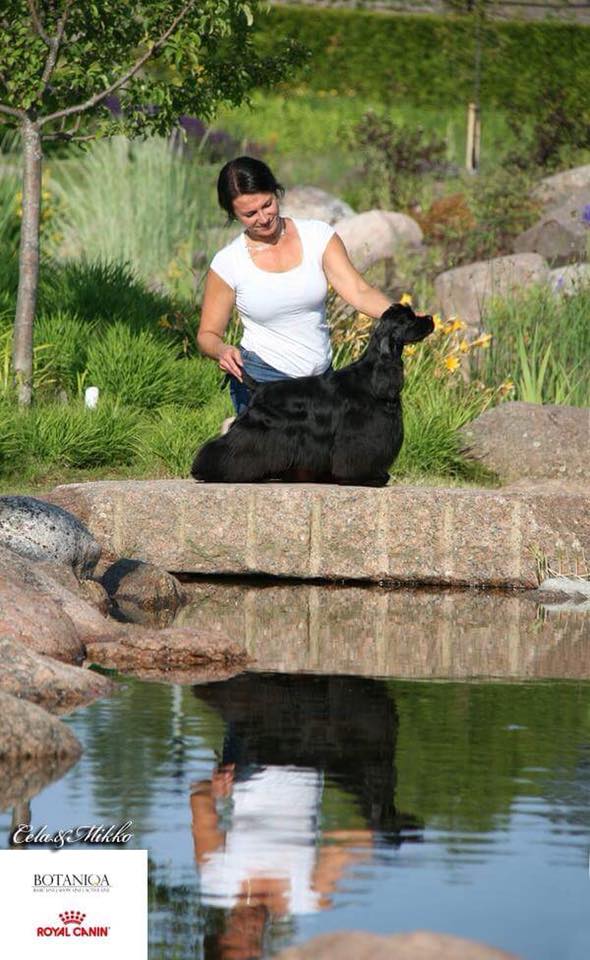 *****
June, 13th
BOB and BOG to Anna Khrustaleva
Truly Yours American Beauty Queen
Congratulations and Thank you tO Spaniel Specialist Zeferino Silva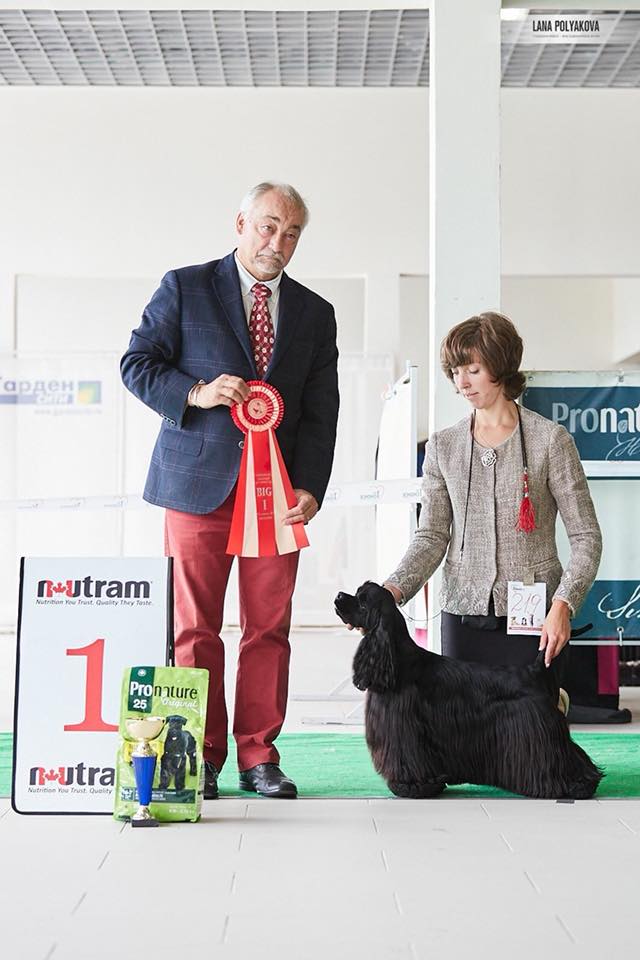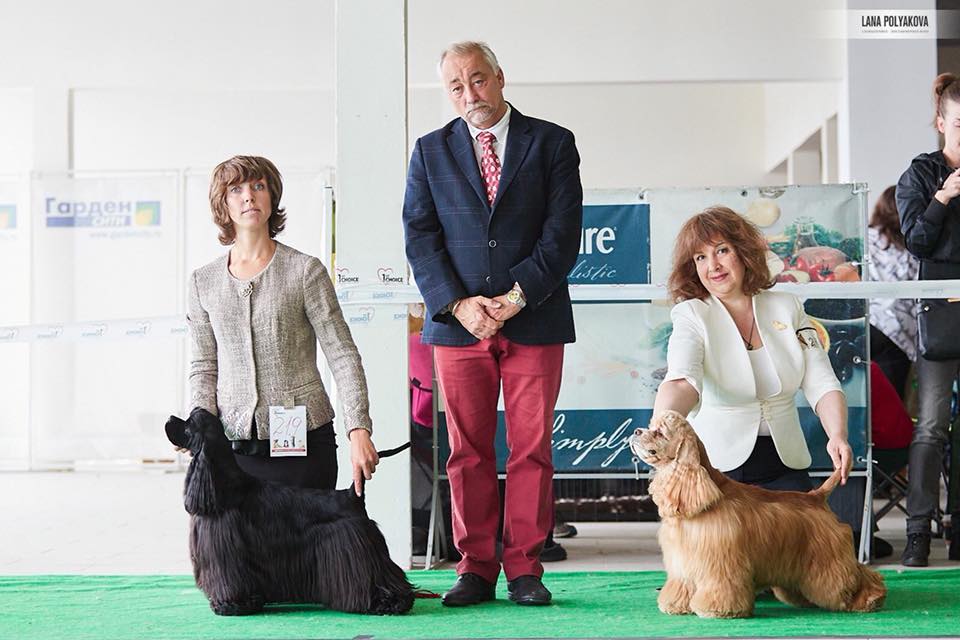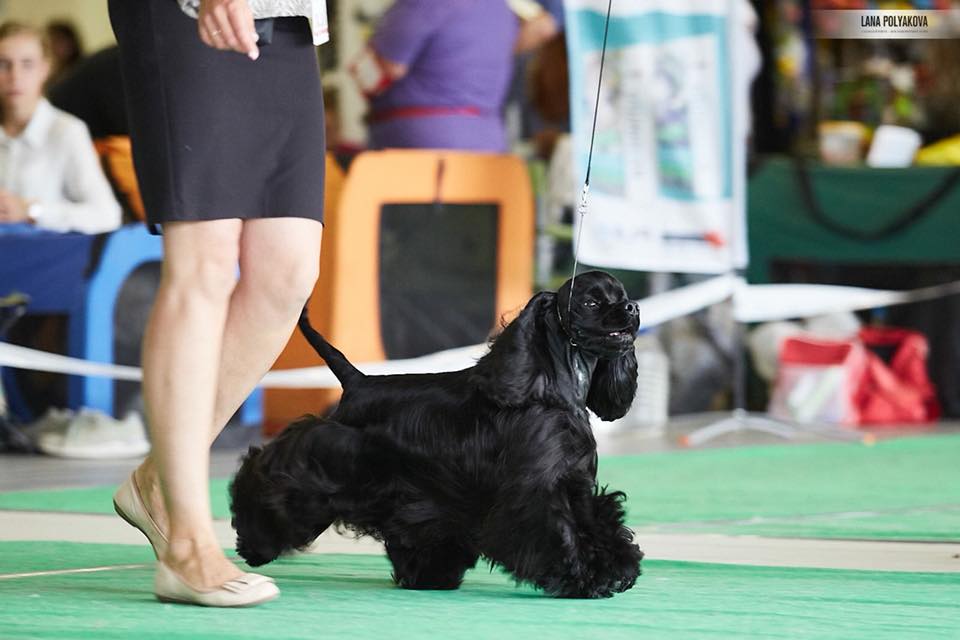 *****
June, 10th
I am very sad to know that my dear friend and Mentor Lois Wilson passed away last friday.
Unfortunately She has not been able to travel for years, and I have not been able to visit her eather for long time.
But we spoke once in a while on the phone and she would comment on my updates...
her forever greatest dog "Blackie" Glenmurrays Solid Black, she was so proud of, was always behind the dogs Lois liked.
But i Will keep a lot of great memories forever. Like i imported my first dogs from her back in 1995, a beautiful black champion and two younger girls
and I visit her in 1996 for the first time and we traveled to the summer national in St Louis...
when entries was huge and dogs in ring from early morning to late evening over 4 days...
Later she send me lovely Dusty Miller to Spain were I was living to show and later she wanted him home ... but he came back and lived his last years with me.
I also got some pretty particolours from Lois and later when I moved to Denmark in 2000 she came to stay for a months and we took a round-trip in Europe,
and drove to Italy to see Regency been shown by Mia Ejerstad at the world show and was some days in France at Laurent's house.
Lois did bring me a wonderful gift... retired black dog "Ivan" Usach Glenmurrays Dress Blues, old enough to be shown with his short tail,
and had so much fun with him including Best in Shows.
Got to know a new world and back in 2016 Truly Yours could celebrate our homebreed American Champions number 32 and 33
and first American Grand Champ to Truly Yours Got your Heart Babe.
From 2016 we have taken a break from showing around, having priority in hard work with a complete "make over" of my old farm house
and to do what I like the most... stay home, do my breedings, enjoying the success of my clients and friends in the rings around the world.
RIP Lois J Wilson, I will miss you so much.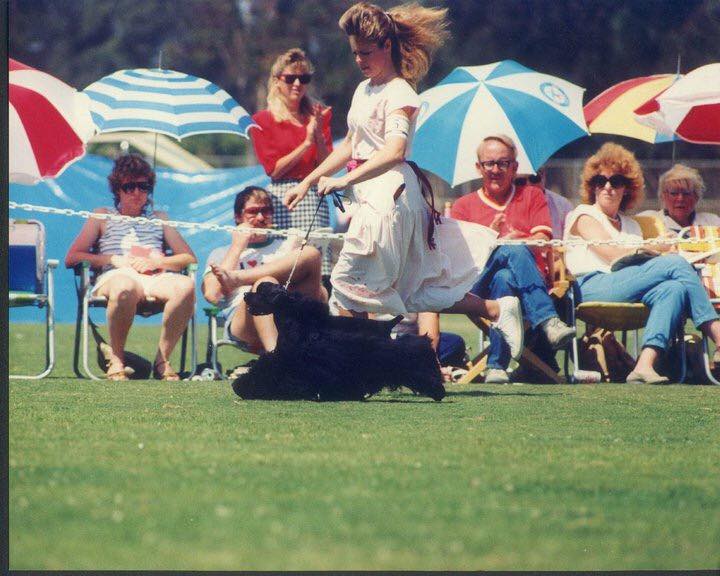 ***
CH Truly Yours Heart of Gold
BOS at the Specialty Show in Finland and Best In Show BOS competition
Congratulations Tanja Elo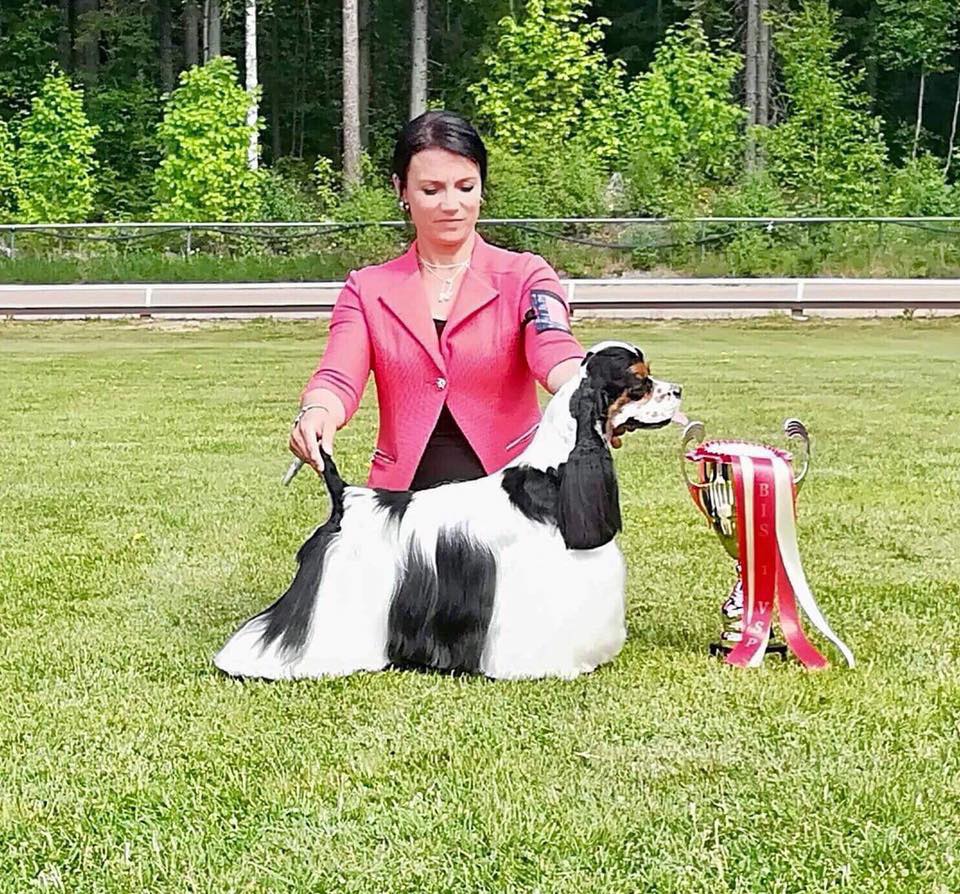 ***
Congratulations to Natali Anna Maria
And Truly Yours Canadian Velvet
Having her show debut in Italy
Winning Exc1 BOB in Junior Class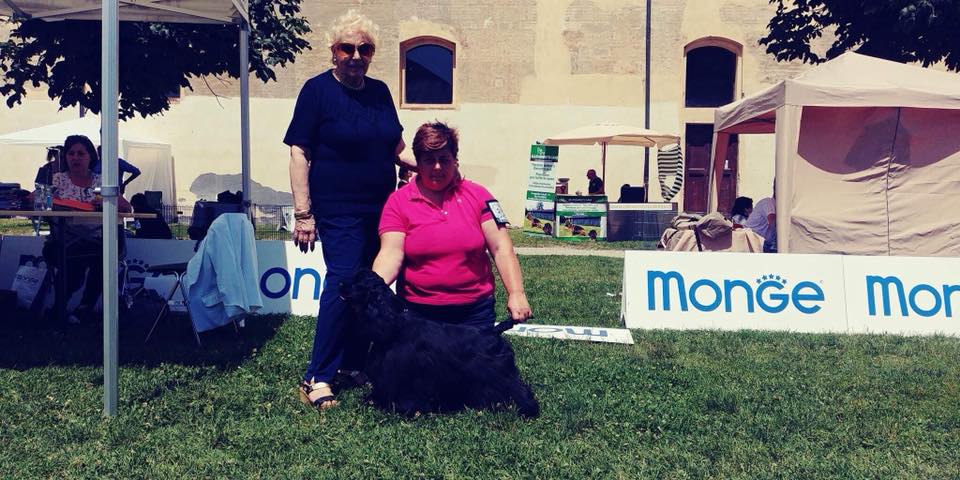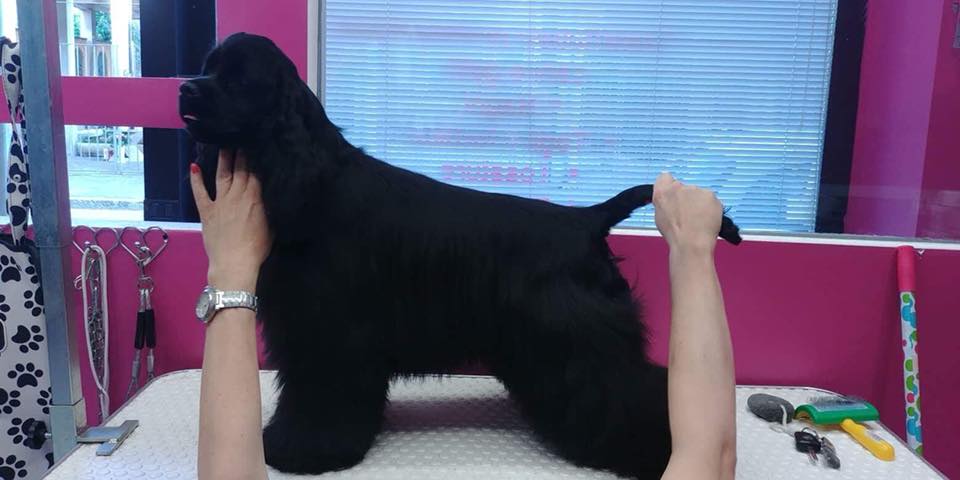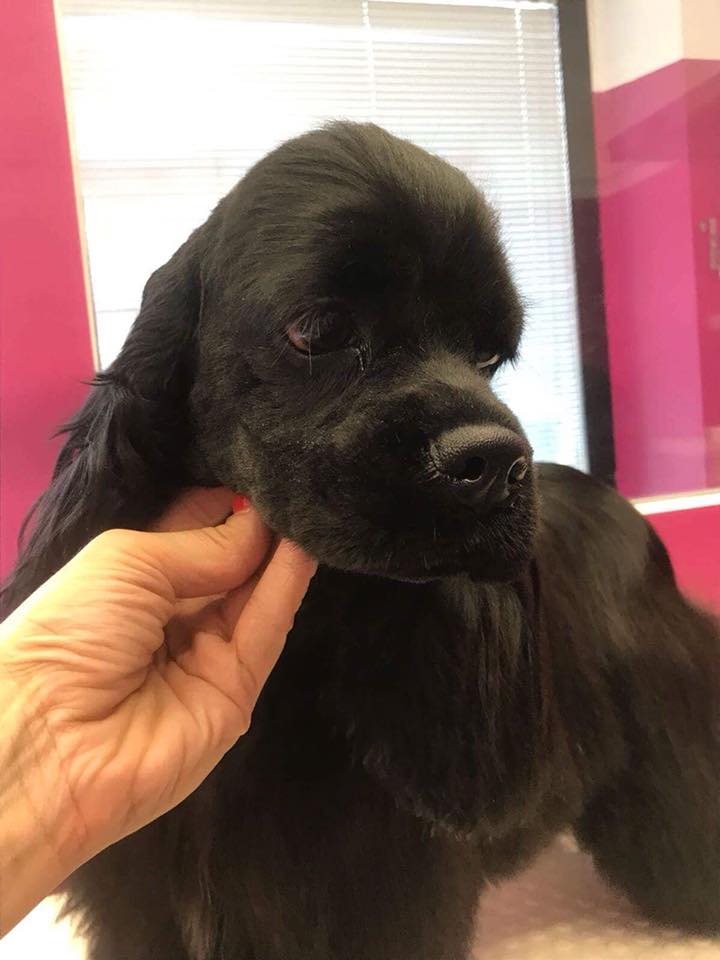 *****
June, 6th
USACH DKCH
Truly Yours Secret Midnight Express
By top winning CH Mario N Beechwoods Midnight Express "ACE" x
Top winning US and Multi CH Crufts Winner Truly Yours Royal Secret
HAPPY 5 Years Old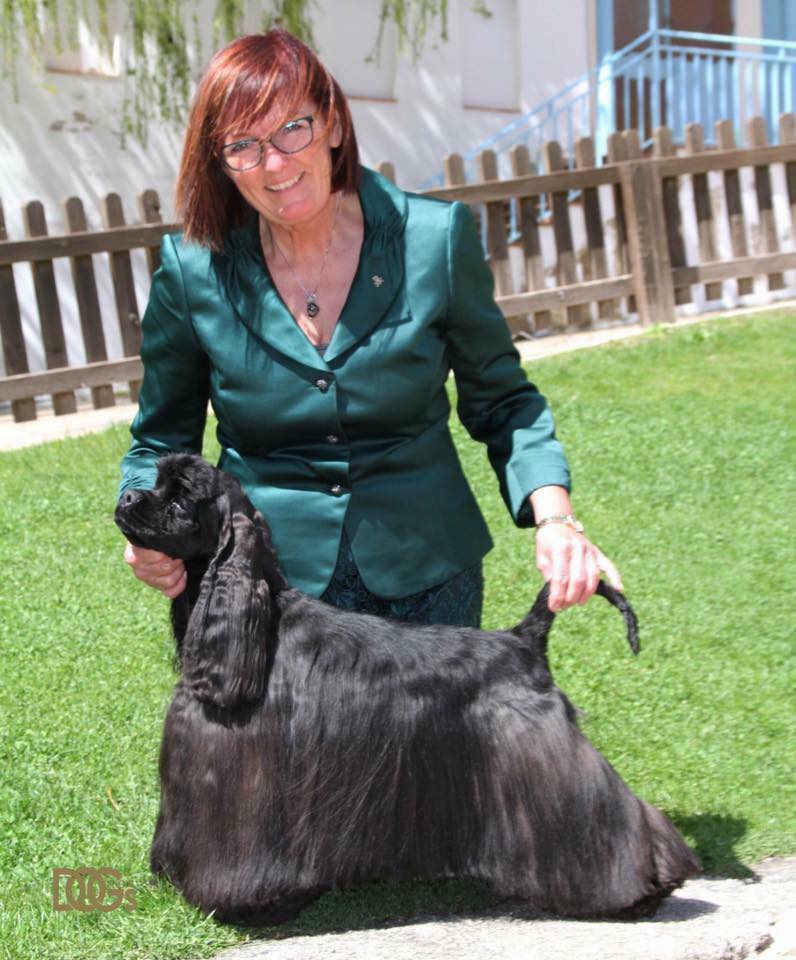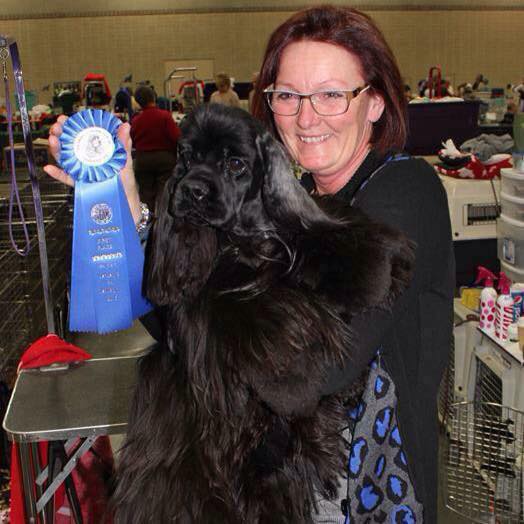 *****
June, 2nd
We had a great Day at the Spaniel Club Show today ... my dear friend and visitor
Tanja Elo won CAC/BOB and BIS 4 with her pretty dog Fabelsfee Be my Guest.
Proud to celebrate a BRAND NEW CHAMPION / first time out after her 2 years birthday 2 days ago,
winning her last CAC/BOS and top of the day BEST IN SHOW /BOS competition.
Truly Yours Easy To Remember, she will now spend the summer in Finland.
Little Carlitos/Truly Yours Legally The One
Won BOB baby puppy and Best In Show/3
Thanks to judge Roxana Opris for very nice critique and compliments about our dog.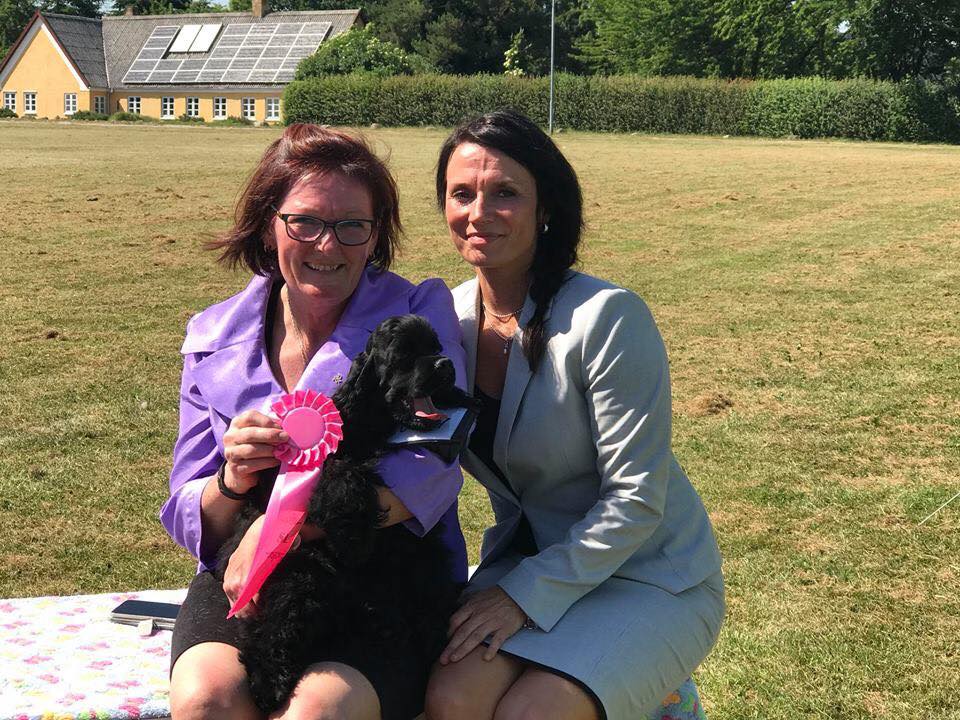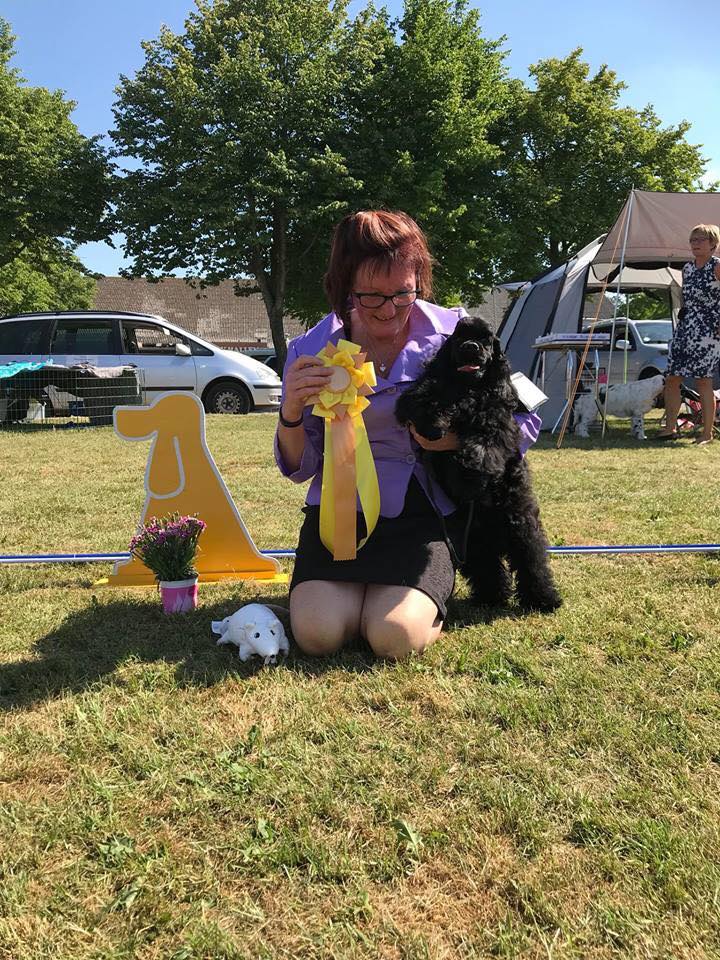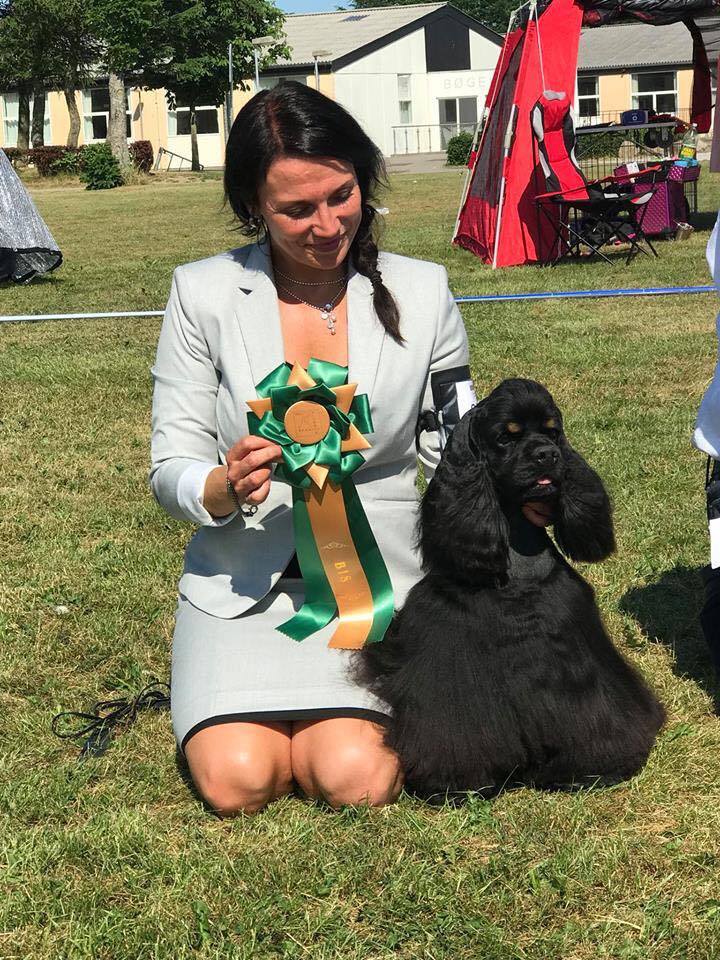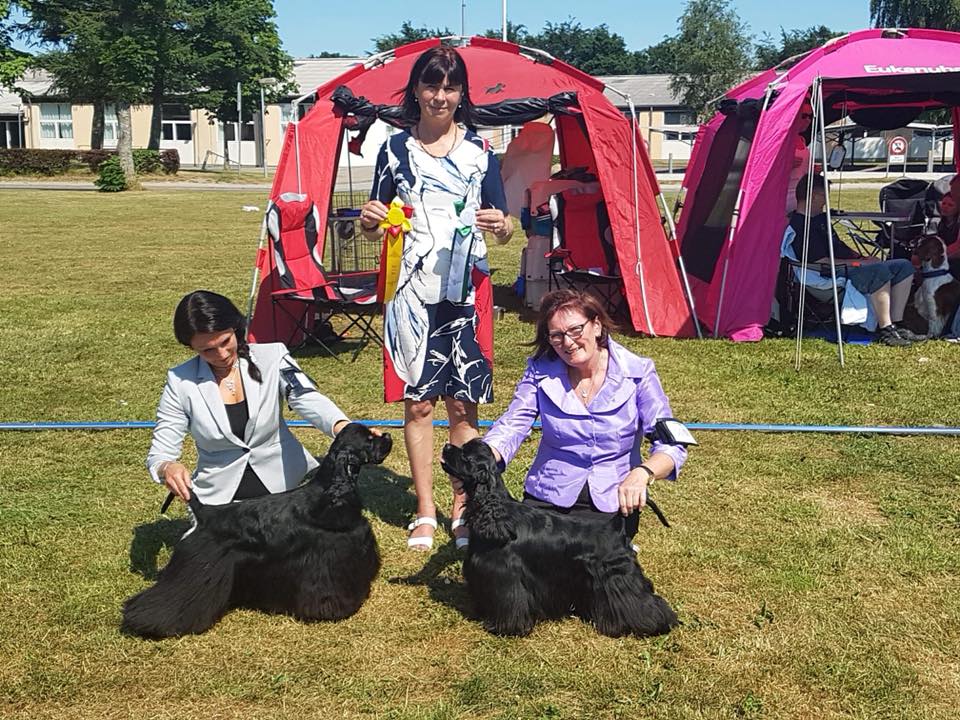 *****
May, the 29th
Truly Yours Legally the One
Best In Show 4 Baby in Aarhus
* Carlitos *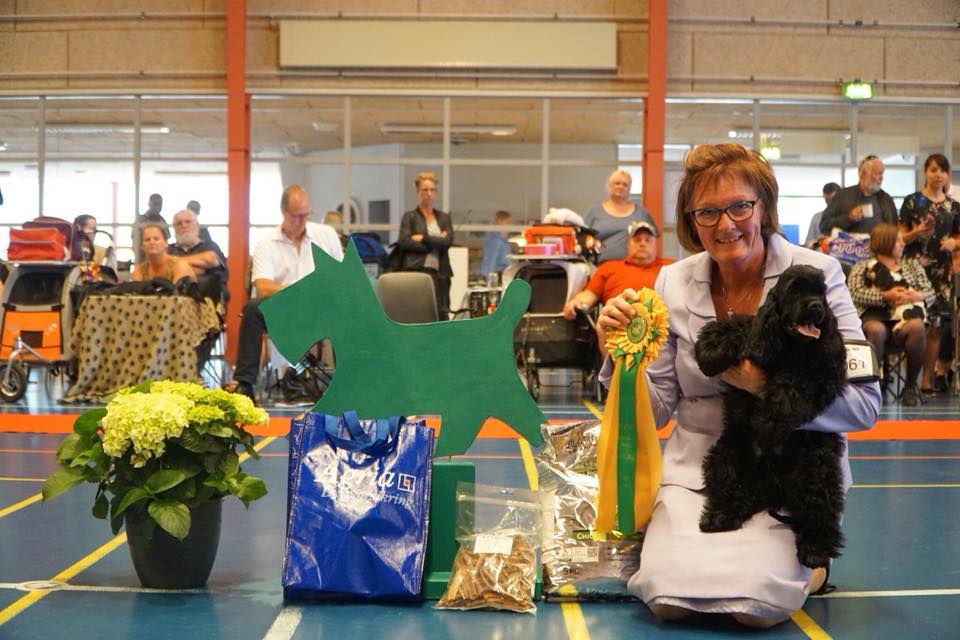 *****
May, the 28th
Little Carlitos finished his puppy School tonight ....
Thank you Louise Lind Nørgaard Nielsen for beeing so pacient teacher and for Loving "Prince Charming"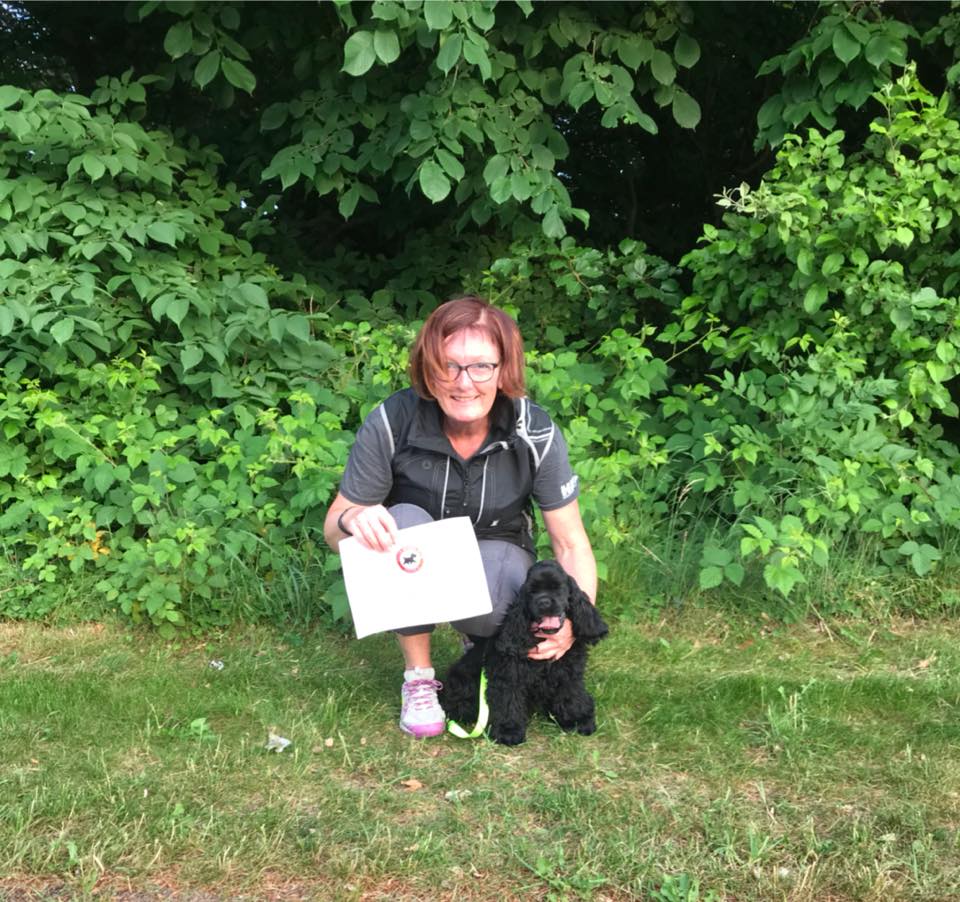 ***
Again and again these two girls make me Proud!!!!
Very Young bitch wirh Amazing results every time she shows up...
2 x BOS this weekend in Finland
Truly Yours Swan Queen Owned by Tanja Elo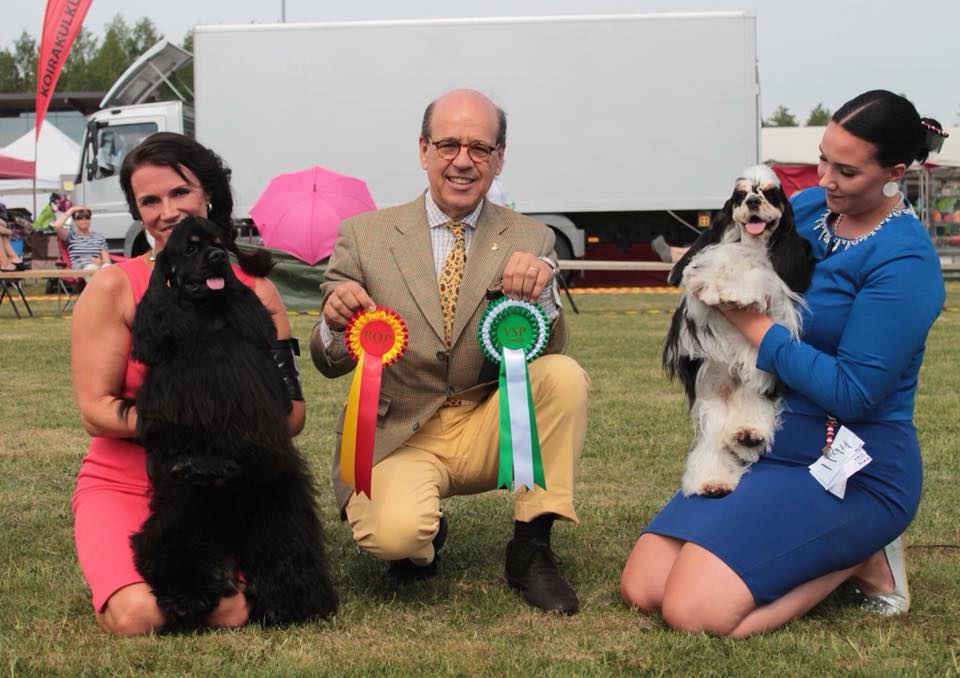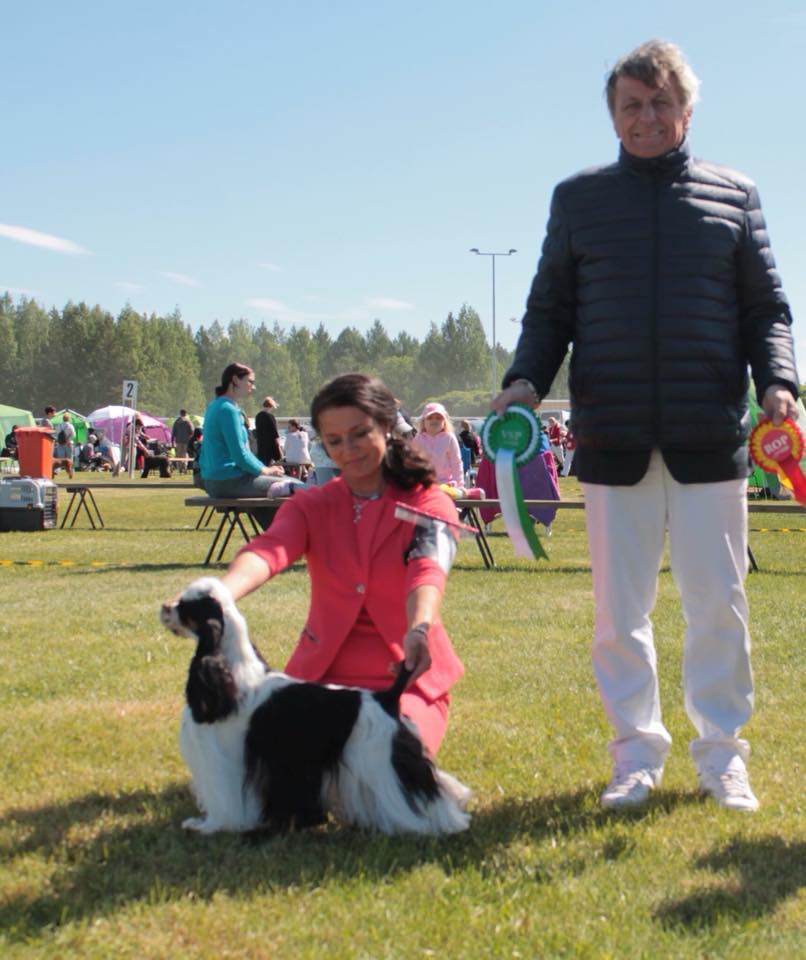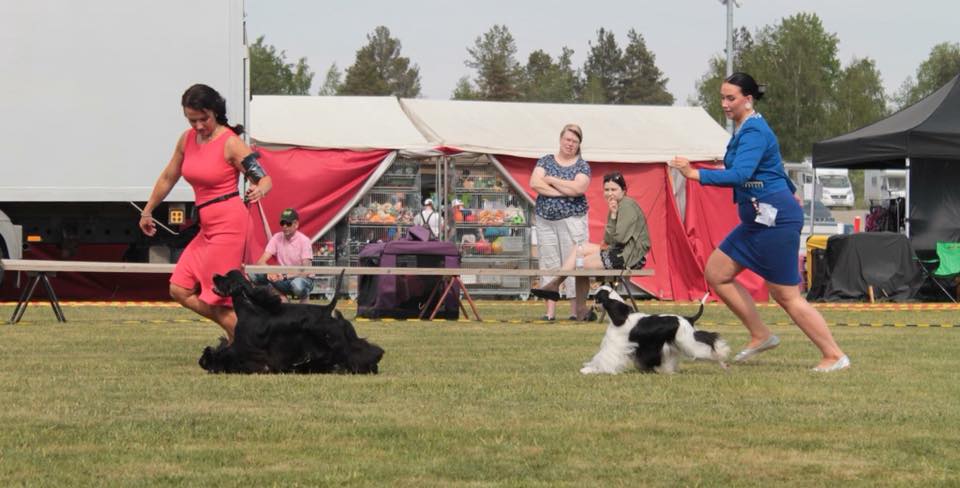 ***
2 Day in Hasslap/Sweden
Best Puppy again to Maria Maria-Eva Koverman and Louis
Truly Yours Canadian Connection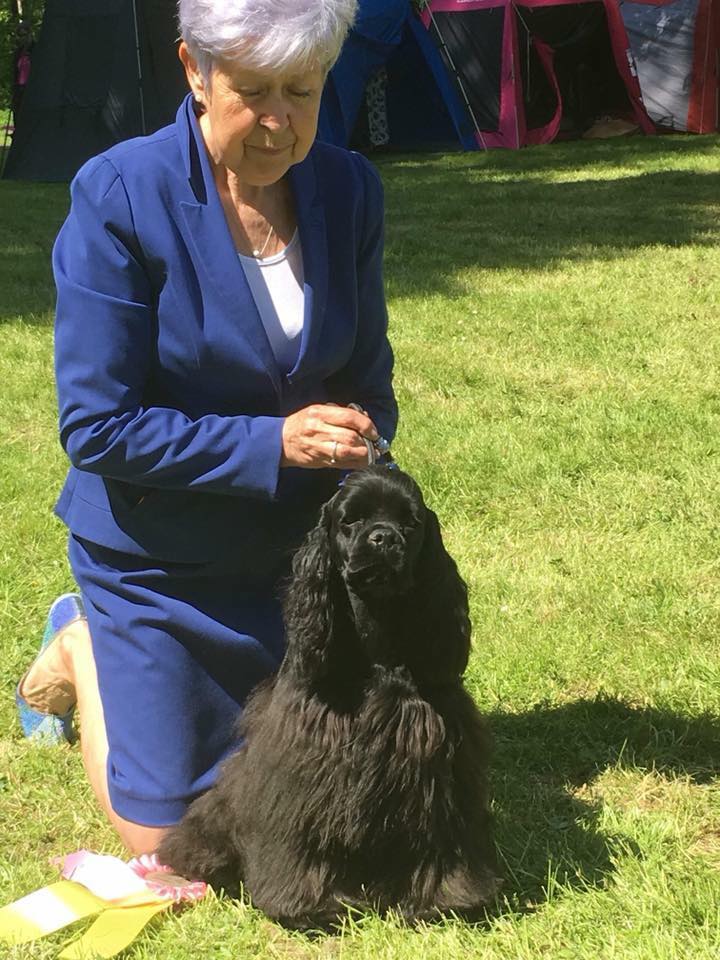 ***
Another great Day for our
baby boy Carlitos ...
BOB Baby Puppy and showing all his Best in the all breed final to a Best In Show 4... He is such a joy to show.
TRULY YOURS LEGALLY THE ONE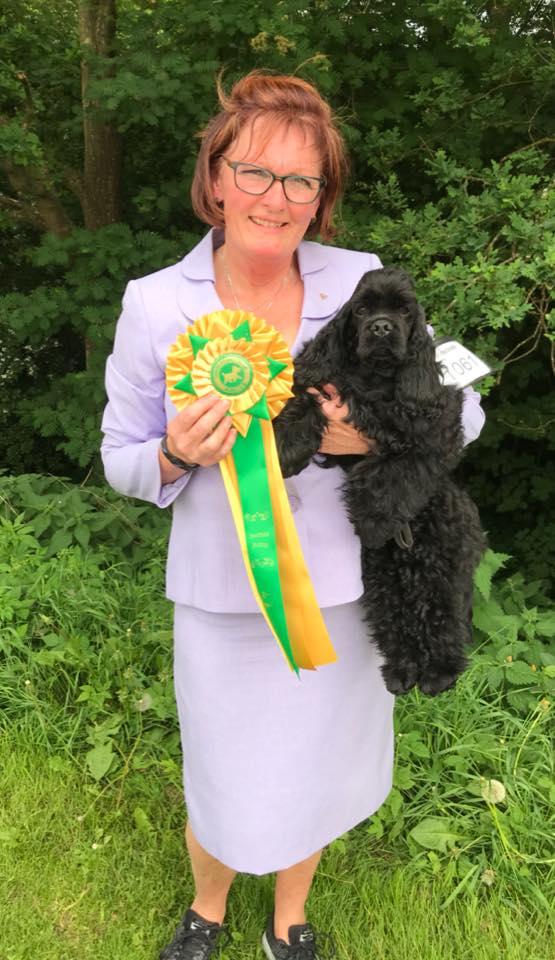 ***
Another great weekend for Pamela and Anna Khrustaleva in Lithuania IDS
2 x BOS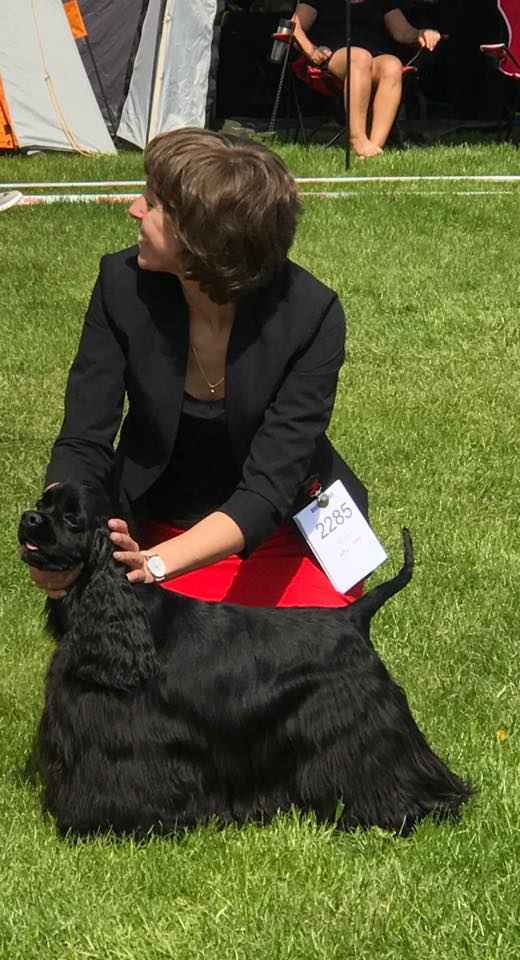 ***
We are so Proud of Fie
Truly Yours American Beauty Surprise
Never say never
Under specialist Jamie Hubbard She Won CAC and the Day before reserve under Douglas Doug Johnson
Owner Irene Elisabeth Darjes Aadalen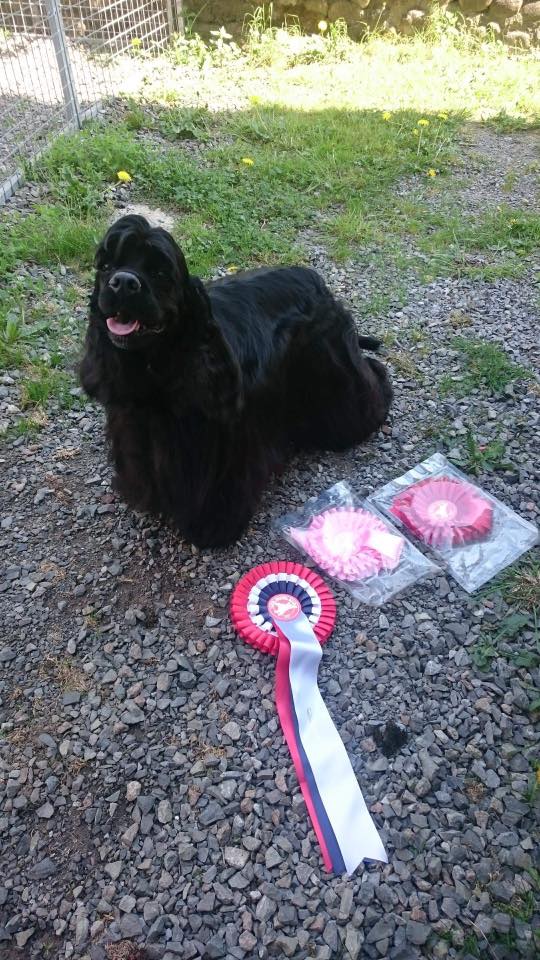 *****
May, the 26th
Great Day in Hasslap for Maria-Eva Koverman
Best puppy for Truly Yours Canadian Connection "Louis" and
CAC to Mio... Truly Yours Brave Heart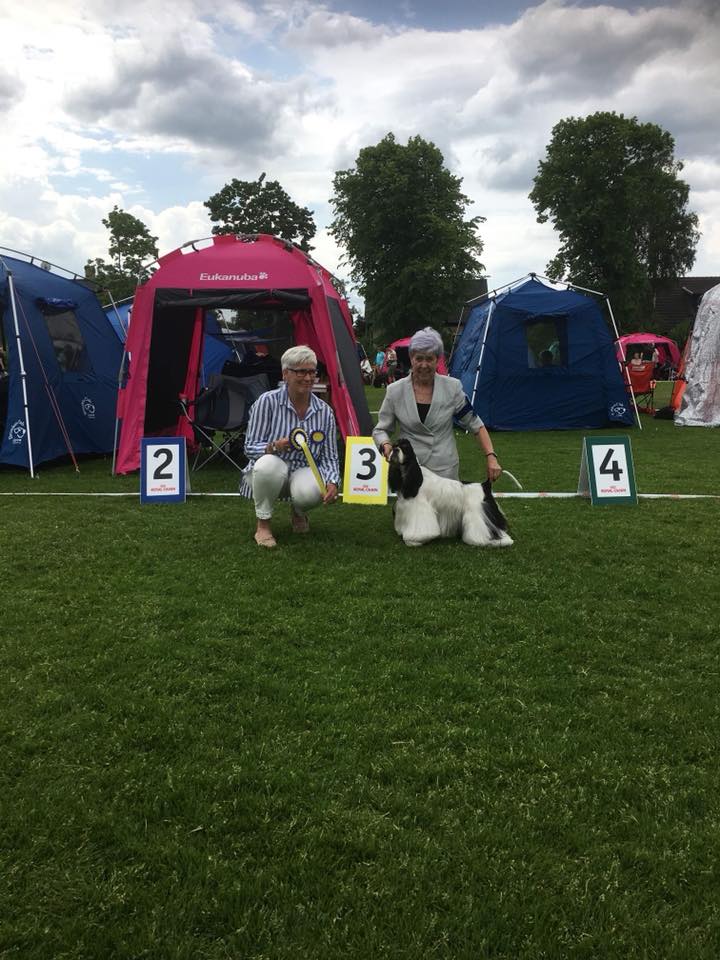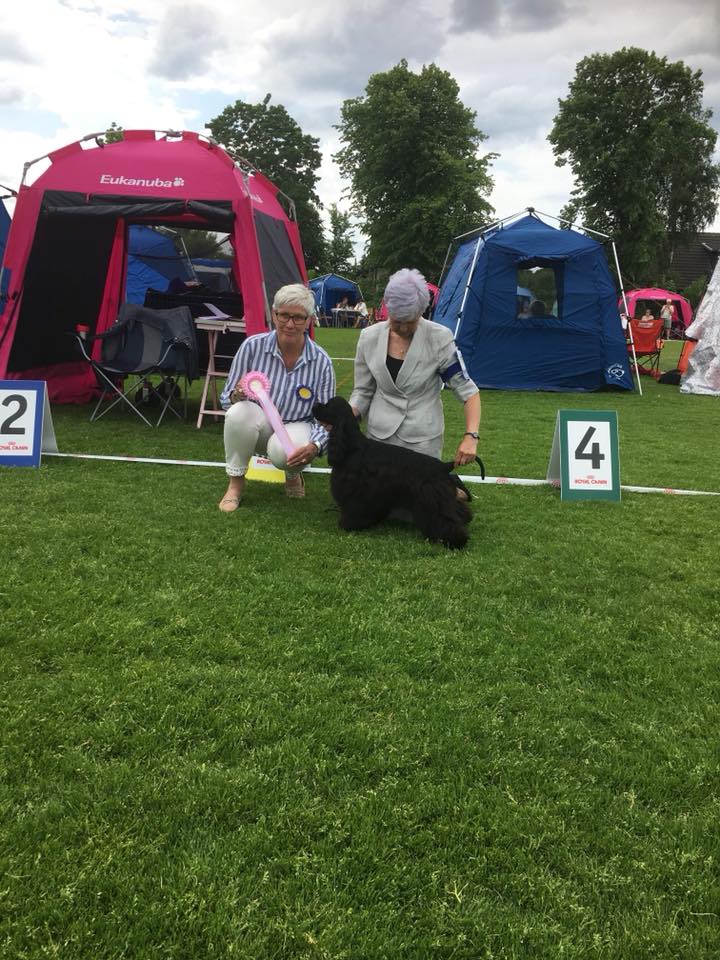 *****
May, the 20th
Very Proud of the new Swedish team
Maria-Eva Koverman and Louis
Truly Yours Canadian Connection
BOB Puppy IDS Hasselholm under judge Jeanette Balkan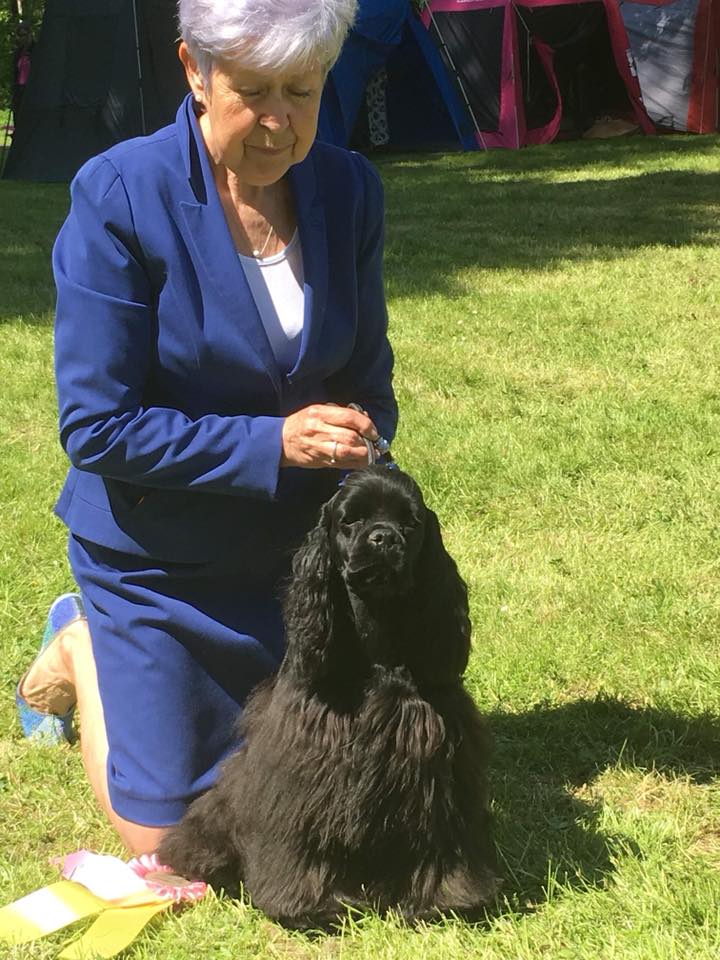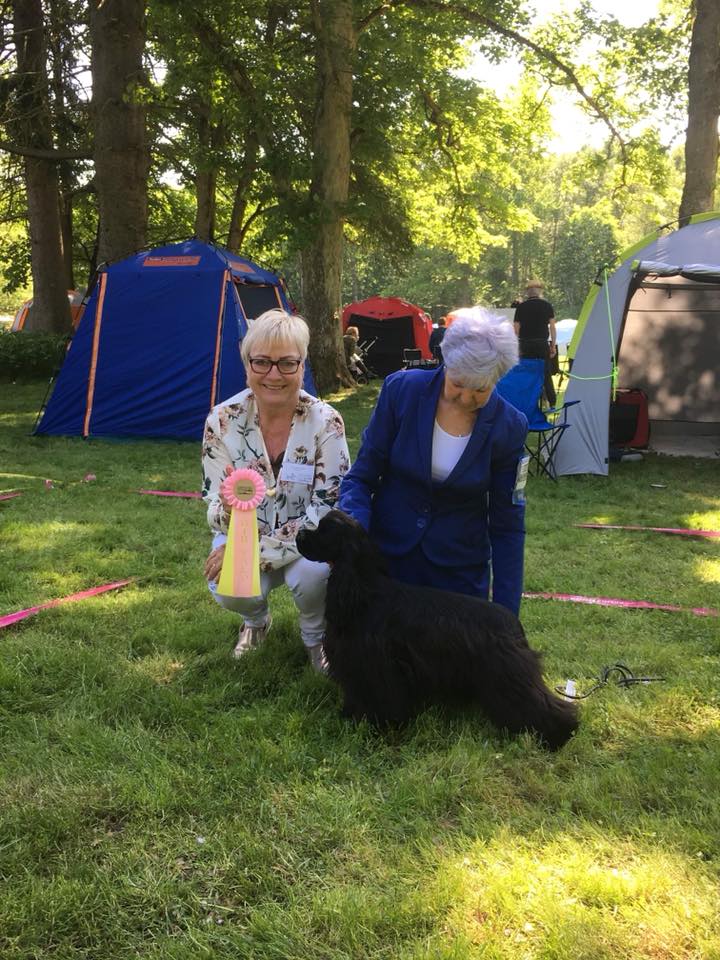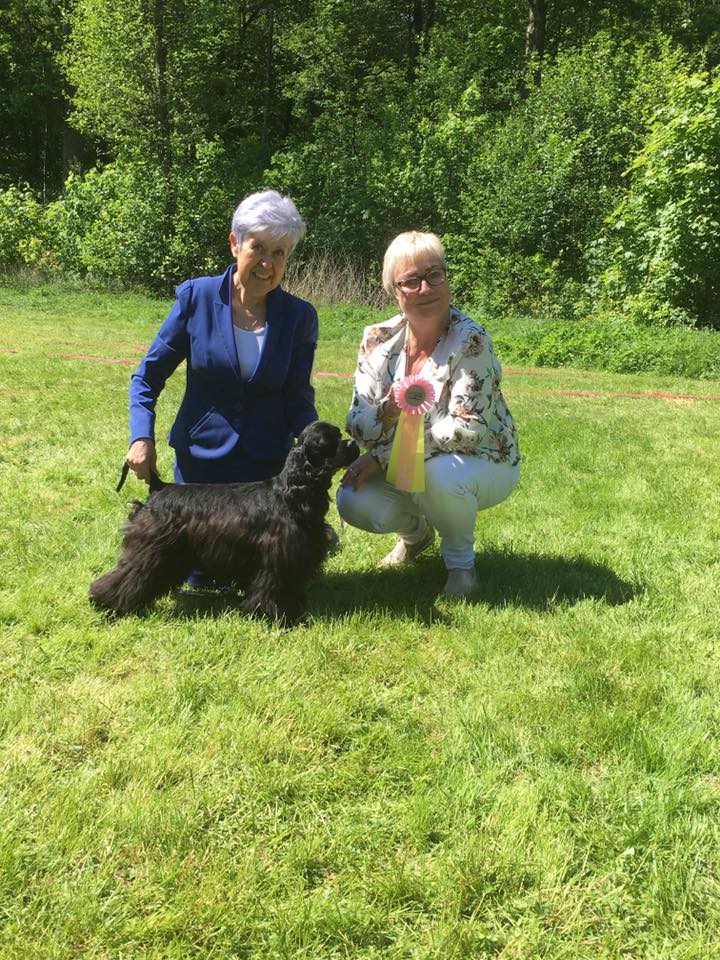 *****
May, the 12th
What a great show Day we had today and i am one very Proud breeder....
Little Carlitos showed himself once again to perfektion and Got BOB baby puppy
Maria-Eva Koverman came to show Truly Yours Canadian Connection, first time out and showed Beautiful to a 2nd place in puppy class...
Next in the ring was Mark WHO today won Best Male/Bos and Got his last CACIB for his International Title, (time CACIB)
CH Truly Yours Heart of Gold Owned by Tanja Elo from Finland, shown in Amazing condition.
Girls turn... Truly Yours Swan Queen "Mia" was 2 Best female and Will get the CACIB as the Winner was INT champion.
Owned by Tanja aswell...
and top of the cake was to have Anna Khrustaleva and Pamela in the show. They did a great show, BOB/ Brand new Danish Champion and won Group 2.
Truly Yours American Beauty Queen Living in Russia. Thank you so much to Helle Dan, spaniel Specialist and our judge today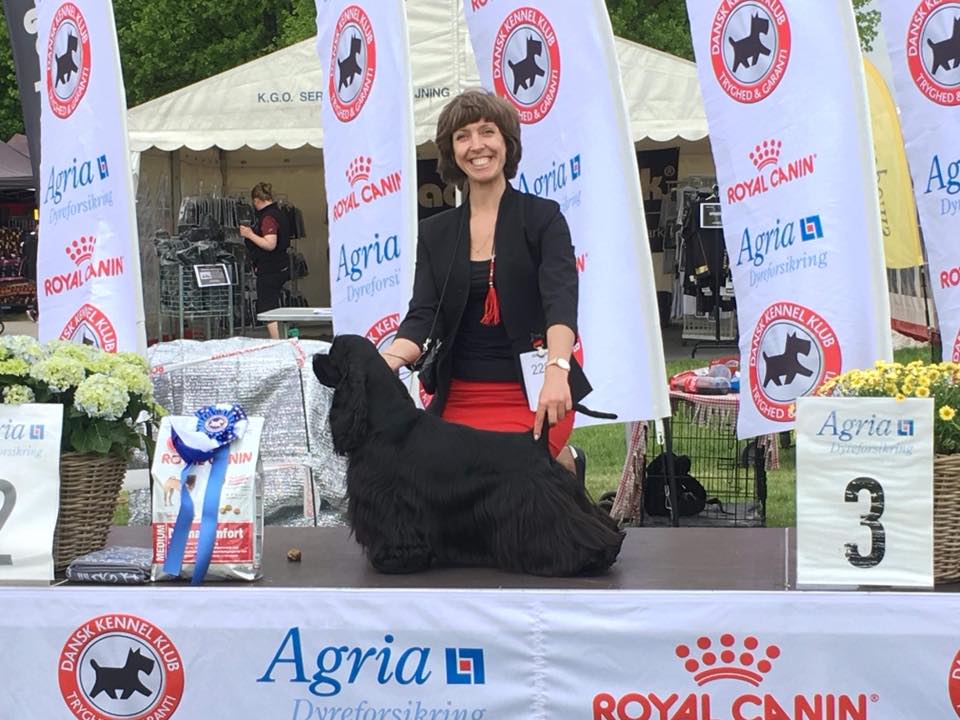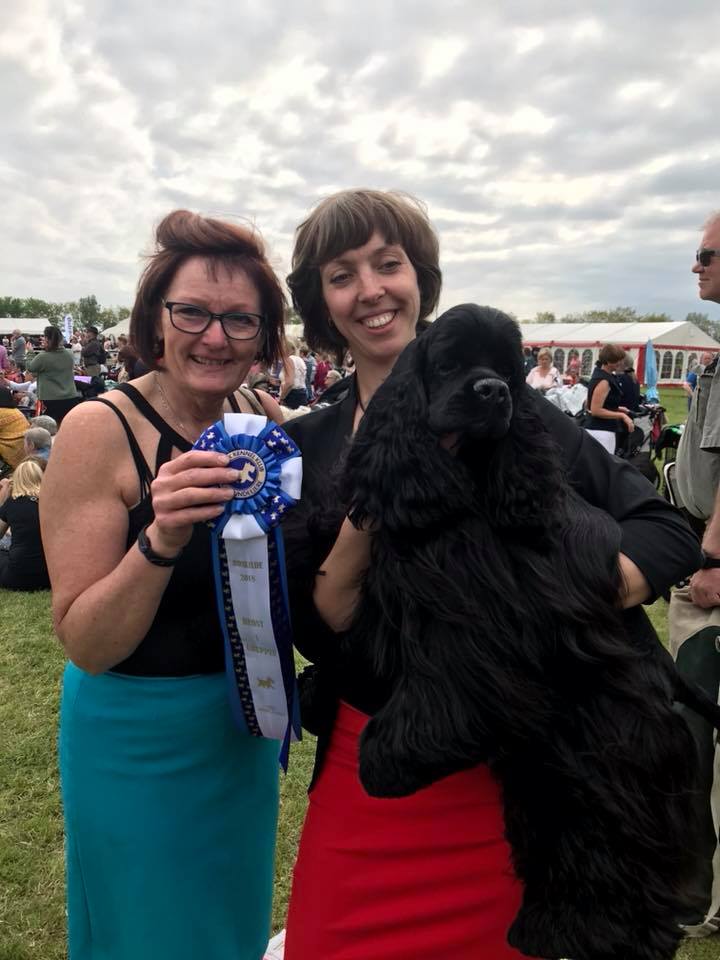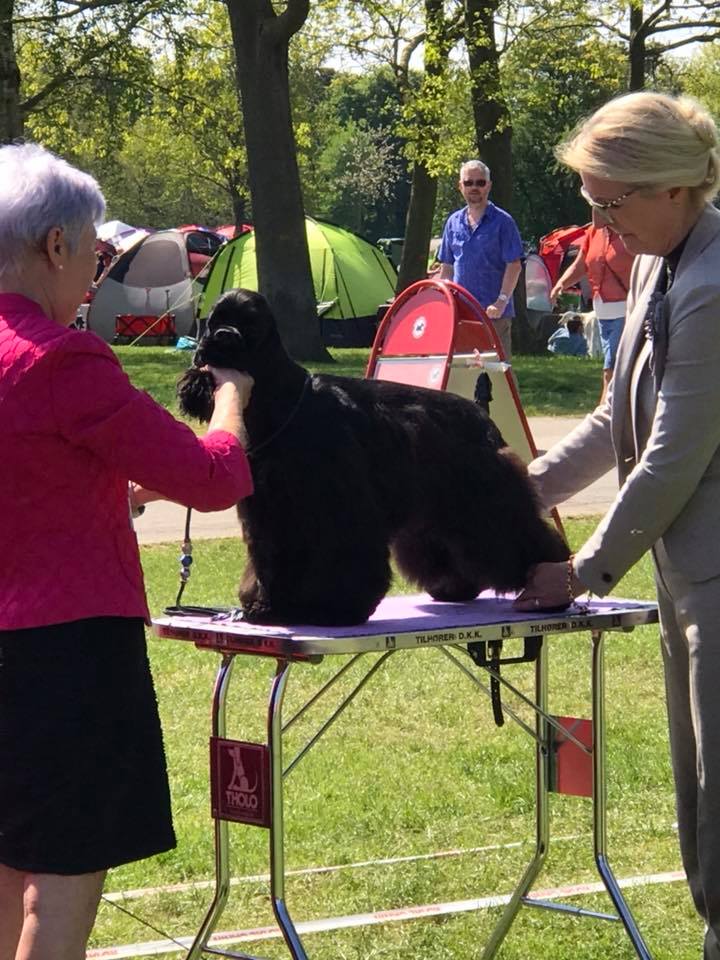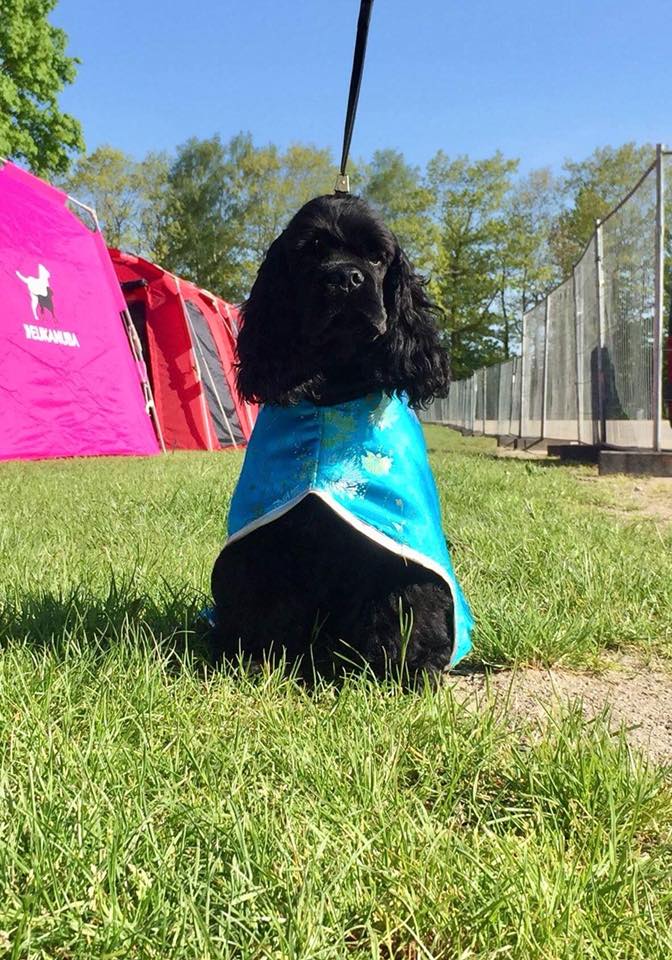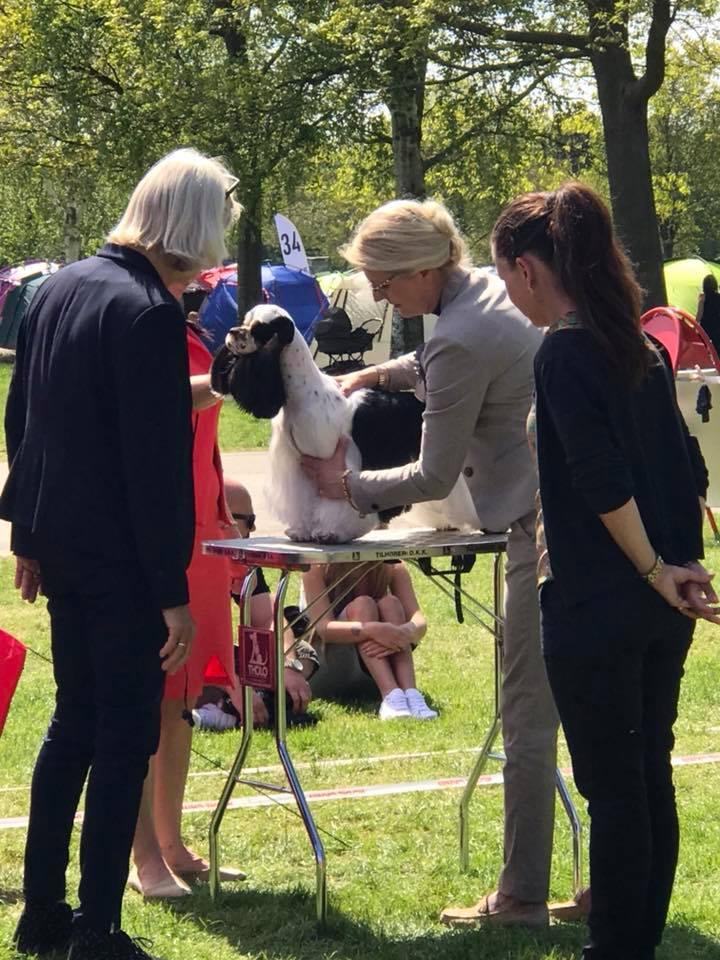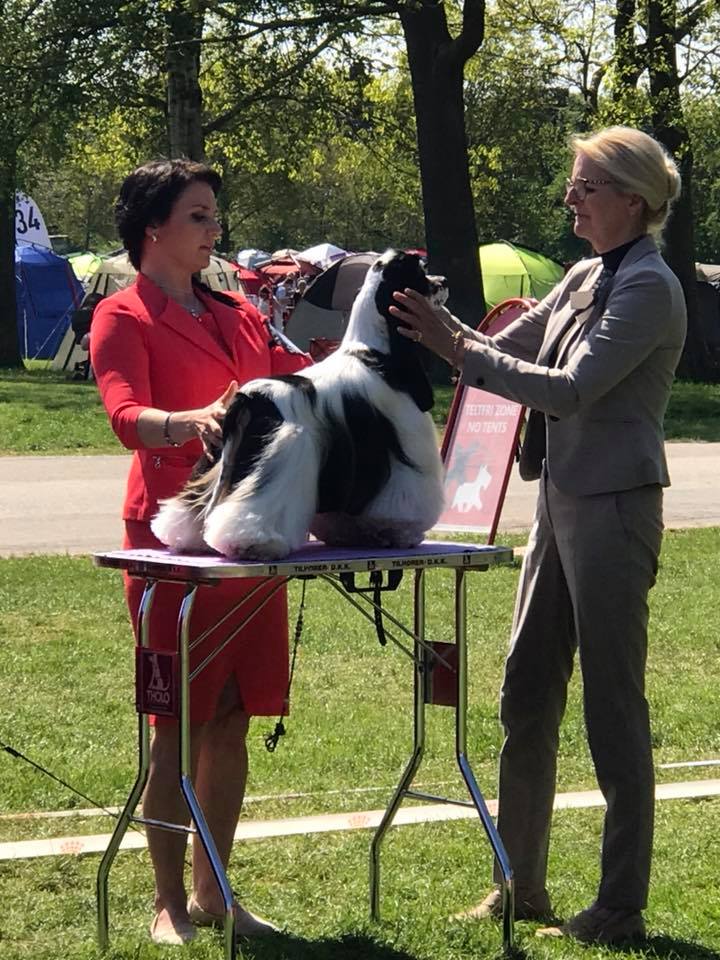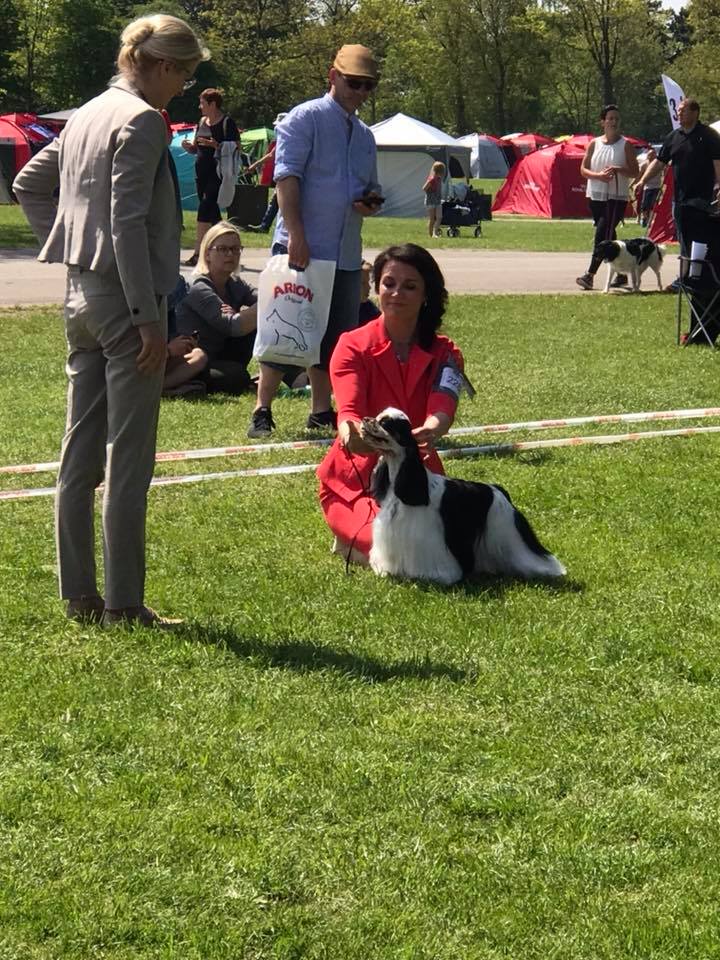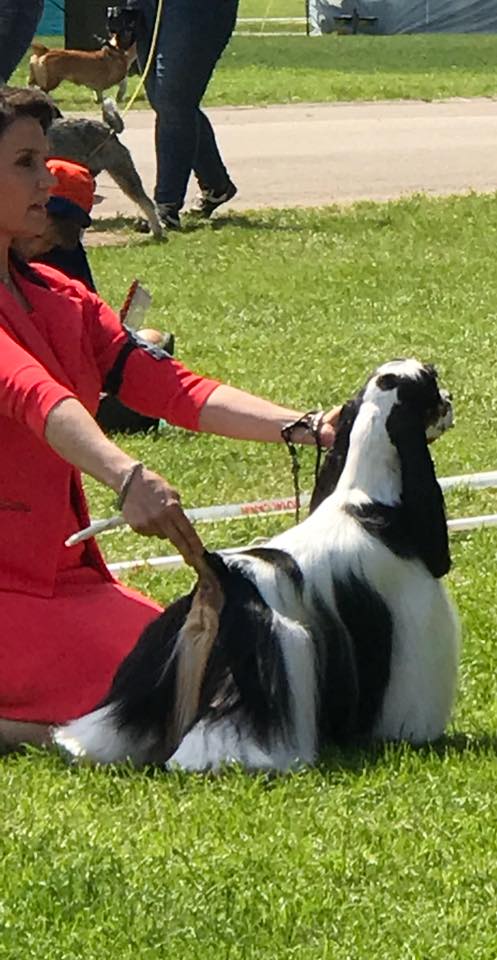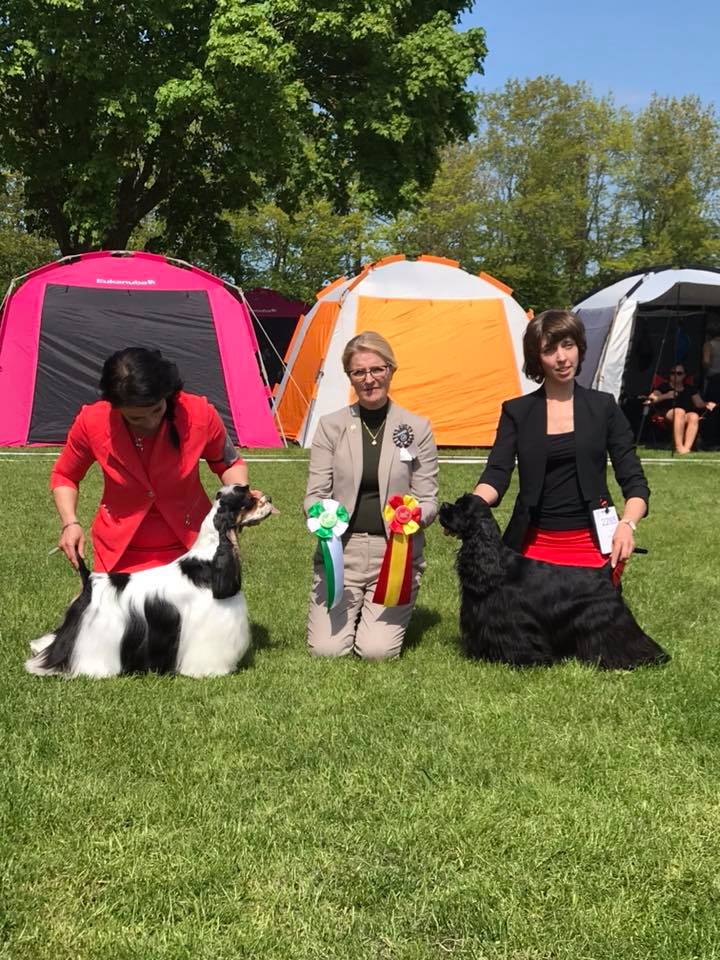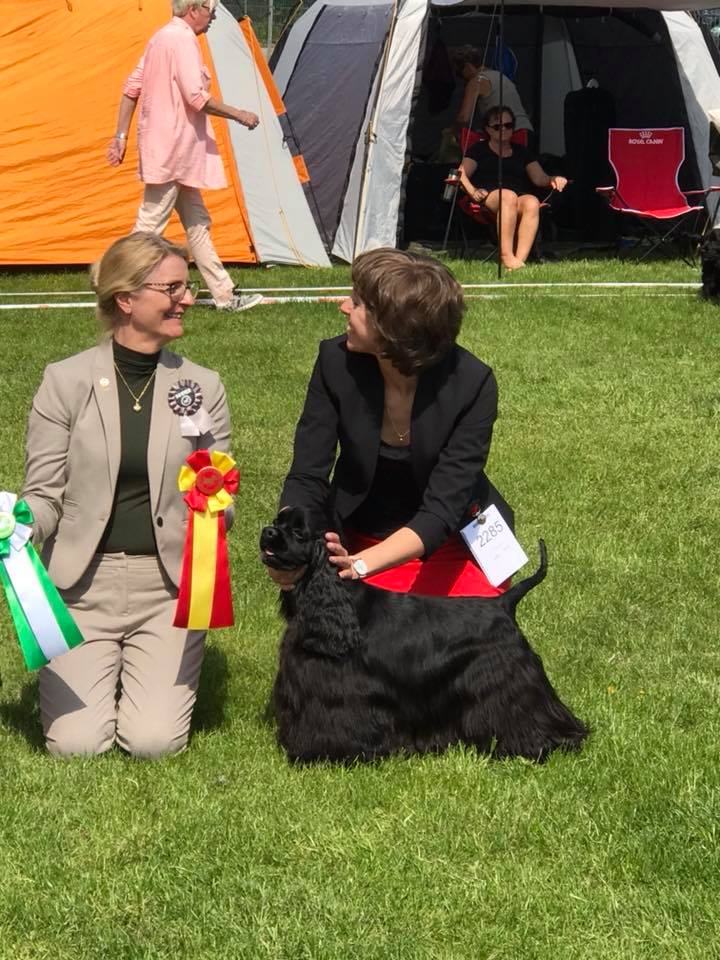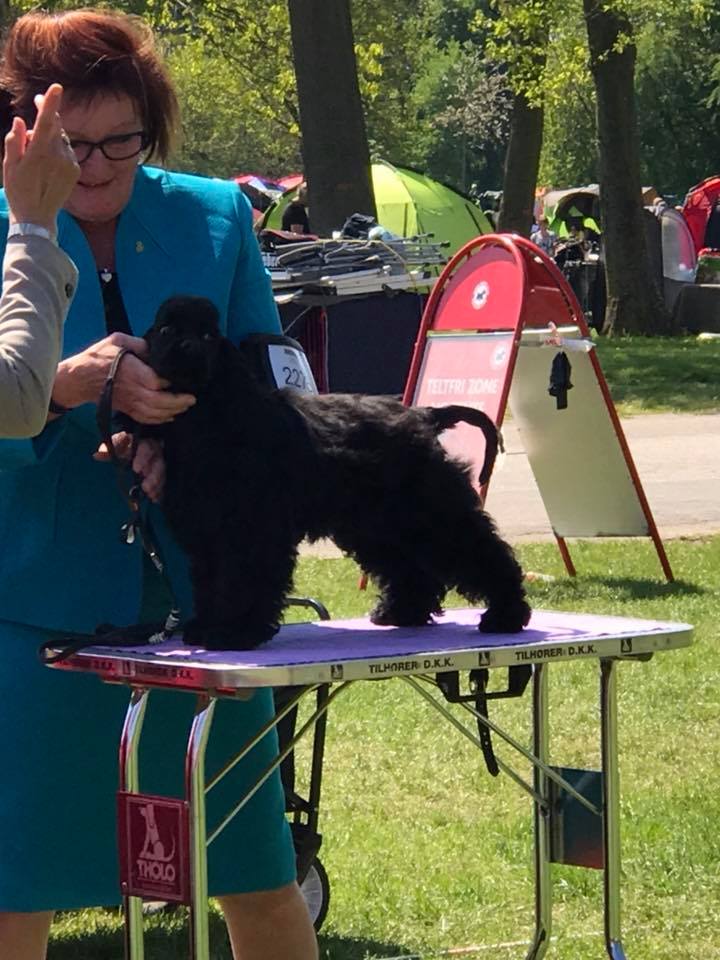 ***
So fare we are Proud of our team from Finland with Tanja Elo
Mia winning CAC and 2 Best Bitch
Mark BOS and Nordic CAC
Little Carlitos BOB Baby again
And Zira showing great as always but a 2nd place today.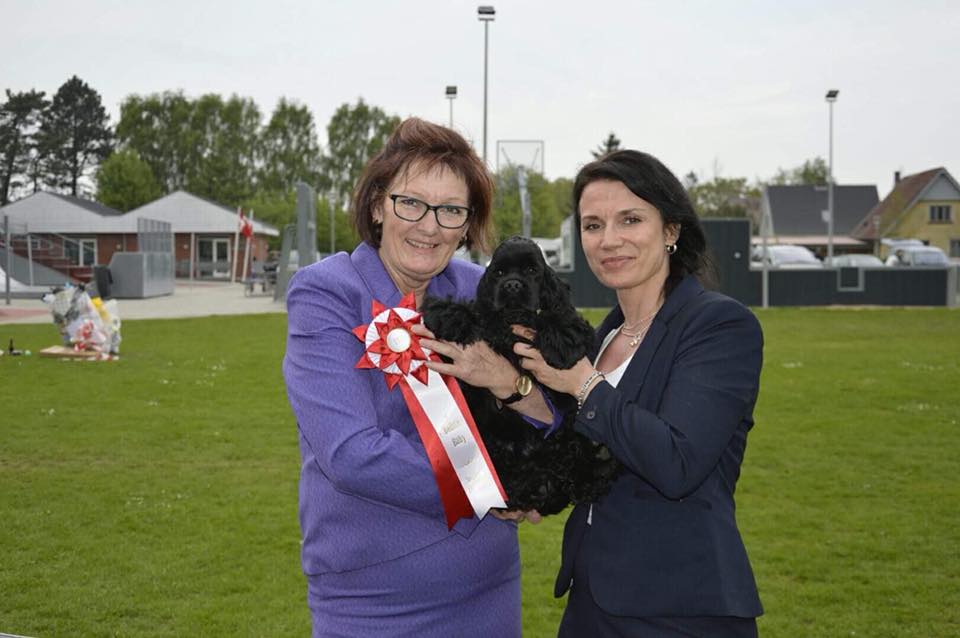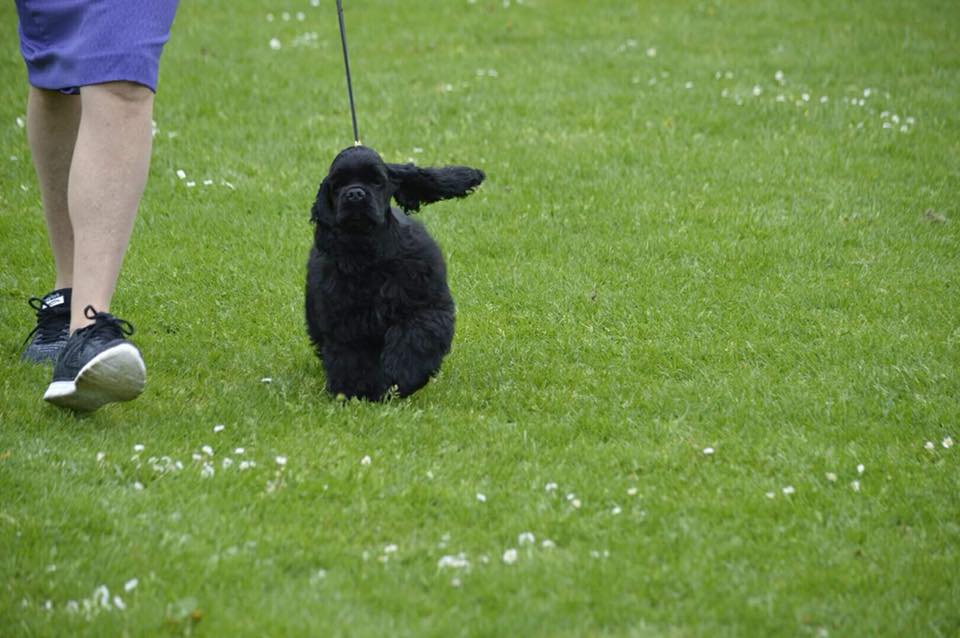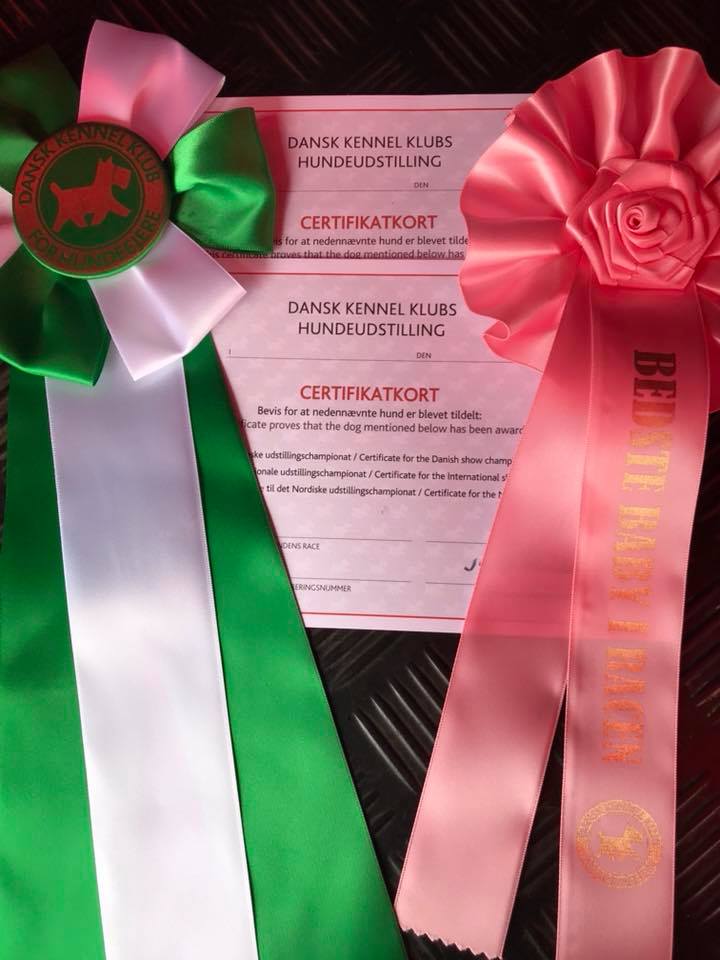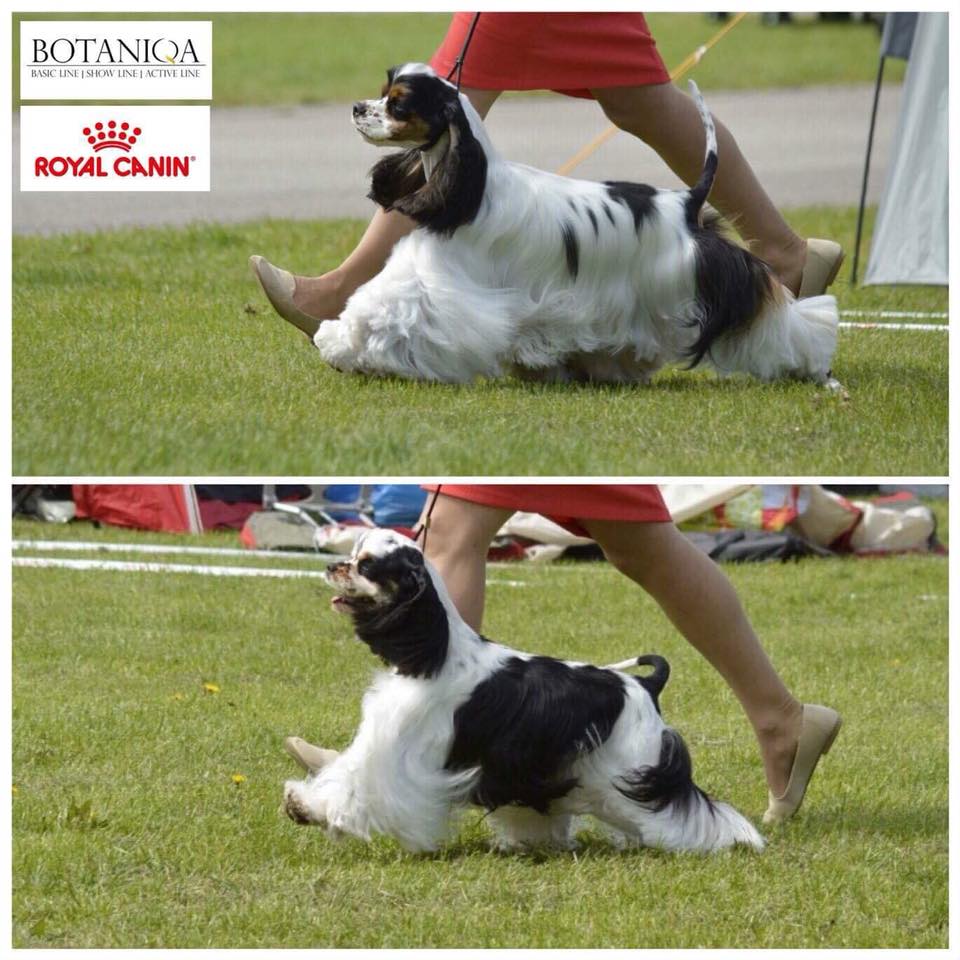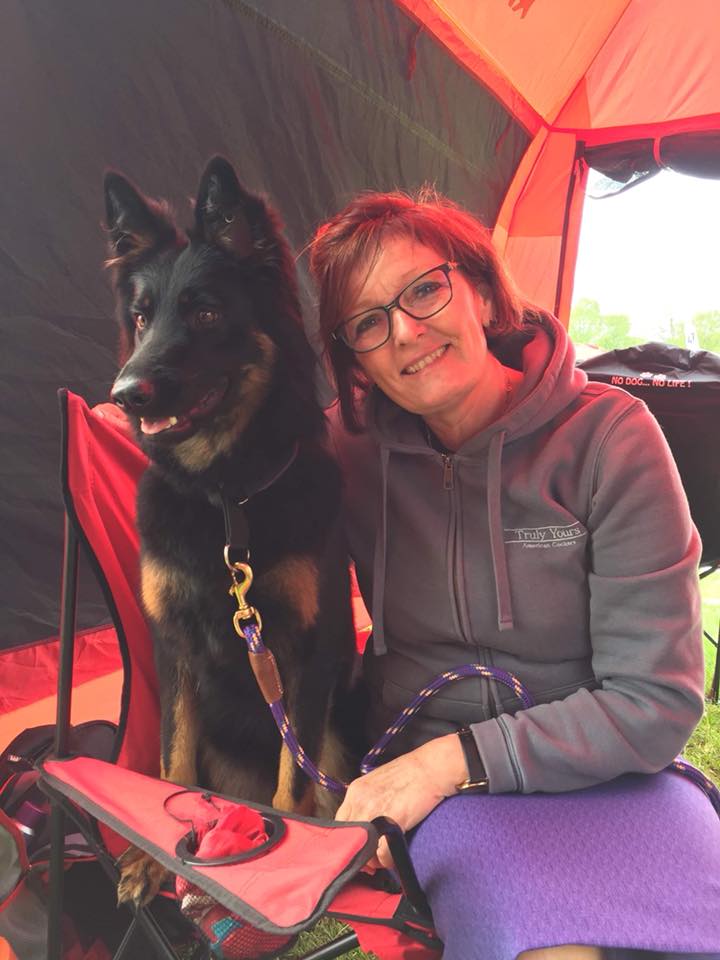 *****
May, the 11th
GREAT day also today in DK! Roskilde NORD show under judge John Muldoon (Ireland)
both Mark and Mia did a super job! Mark BEST MALE, NORDIC CAC & BOS! Mia 2nd BEST BITCH & CAC!
I dont need to tell how proud I am both of them!
❤
Thank you to the judge and congrats dear Charlotte, parti's breeder!
❤
Owner/handler/groomer Tanja Elo
BOS, NORDIC CAC
BIS FI CH DK CH Truly Yours Heart Of Gold
2nd BEST BITCH, CAC, RES-NORDIC CAC
DKJW-17 Truly Yours Swan Queen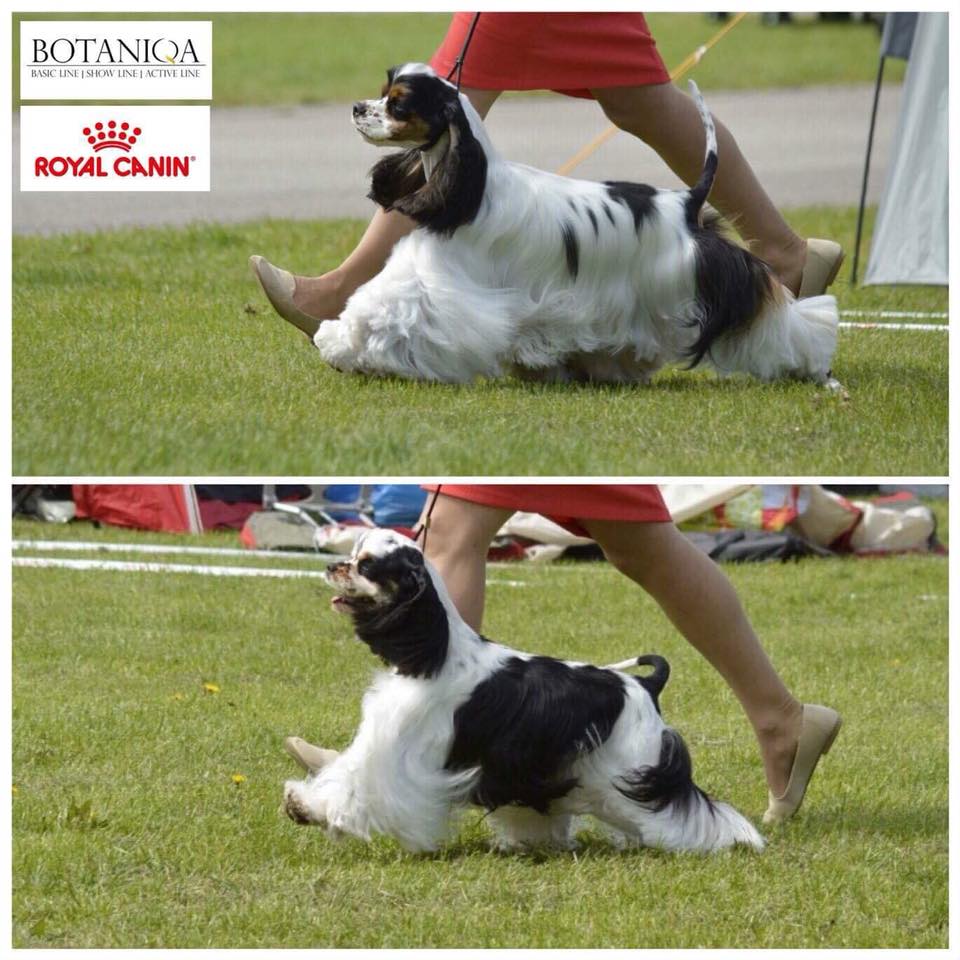 *****
May, 10th
And a BOG 2 for Mark
Congratulations Tanja Elo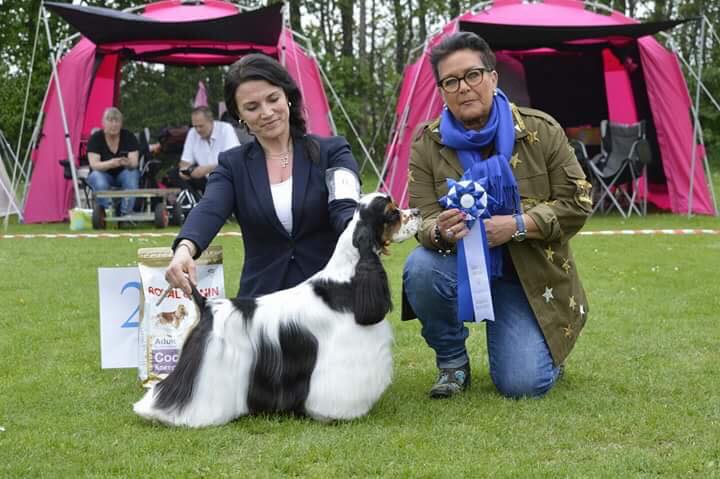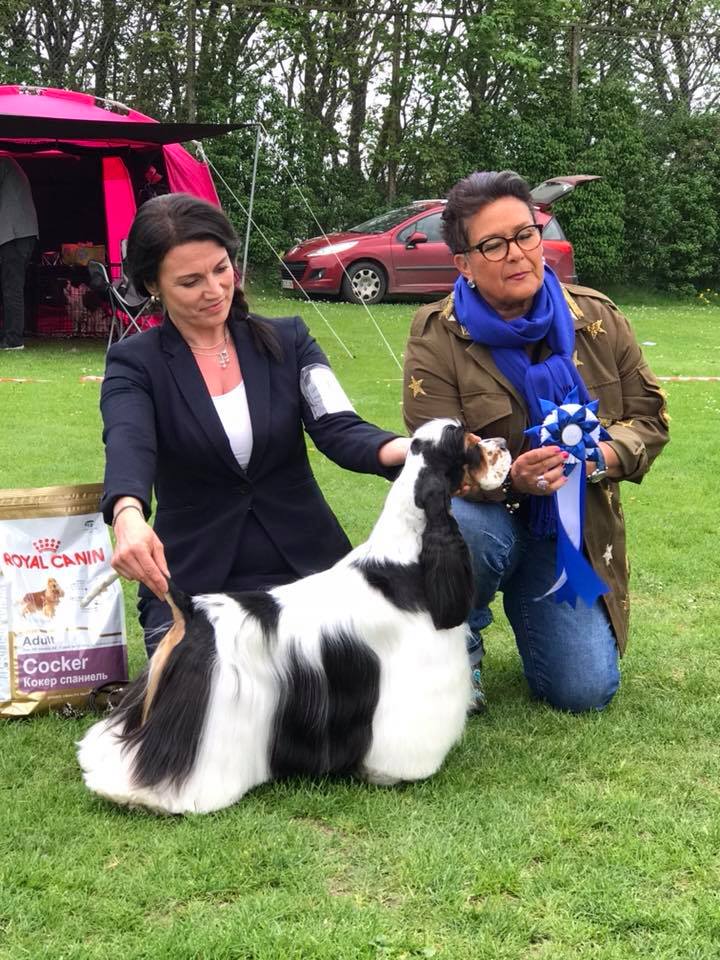 ***
Absolutely My boy...
2 years old today and first possible show he became Danish Champion
DKCH Truly Yours Safari Madness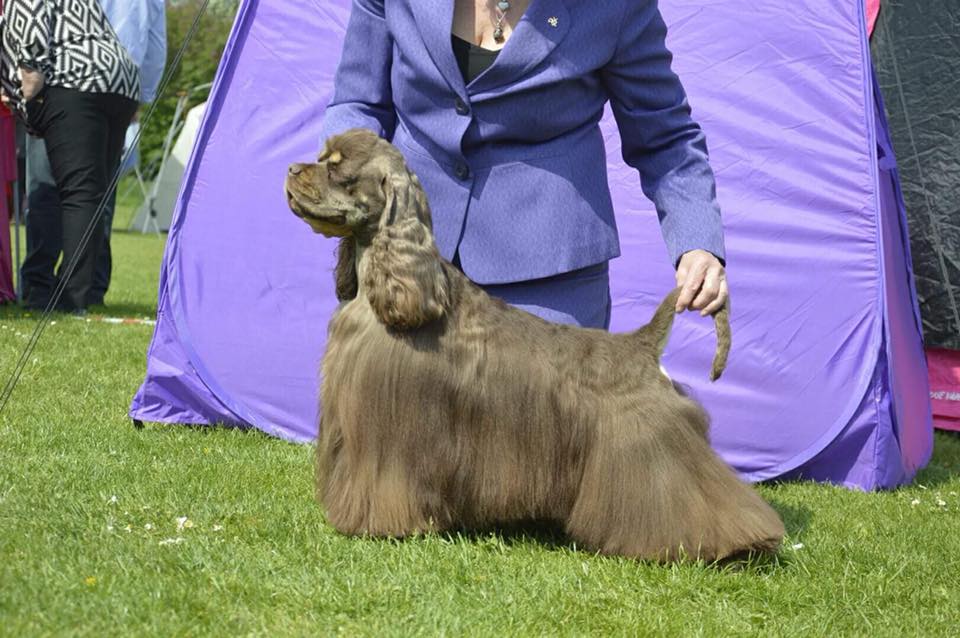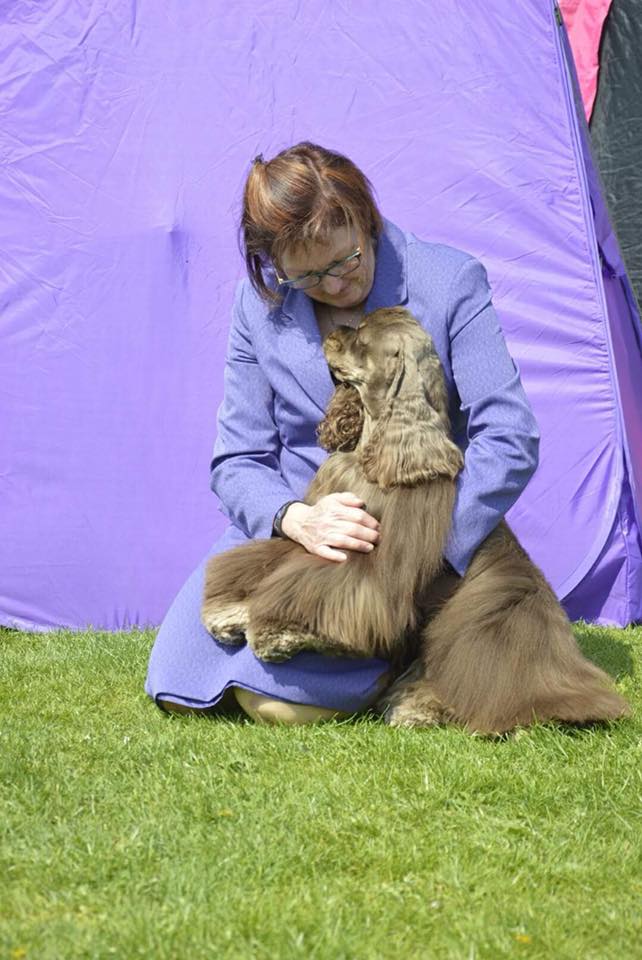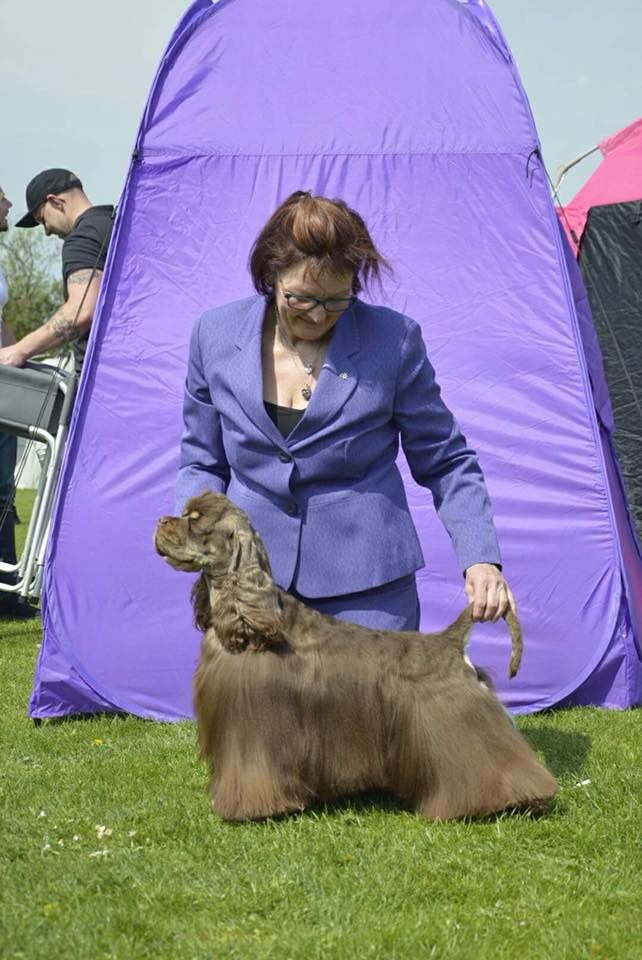 ***
First show (out of 4)
We are having a Happy Dance and more pictures to come....
So fare we have had showdebut with great succes for "Carlitos" shown by Tanja Elo
Next we Got CAC for Safari JR WHO is celebrating his 2 years birthday as a brand new Danish Champion...
Beautiful Mark won Best Male and BOB...
We had Also fun wirh the girls... Mia was Reserve Best bitch and Easy Best bitch/ Bos with CAC...
Its terrible "hot" but we are waiting the finals ...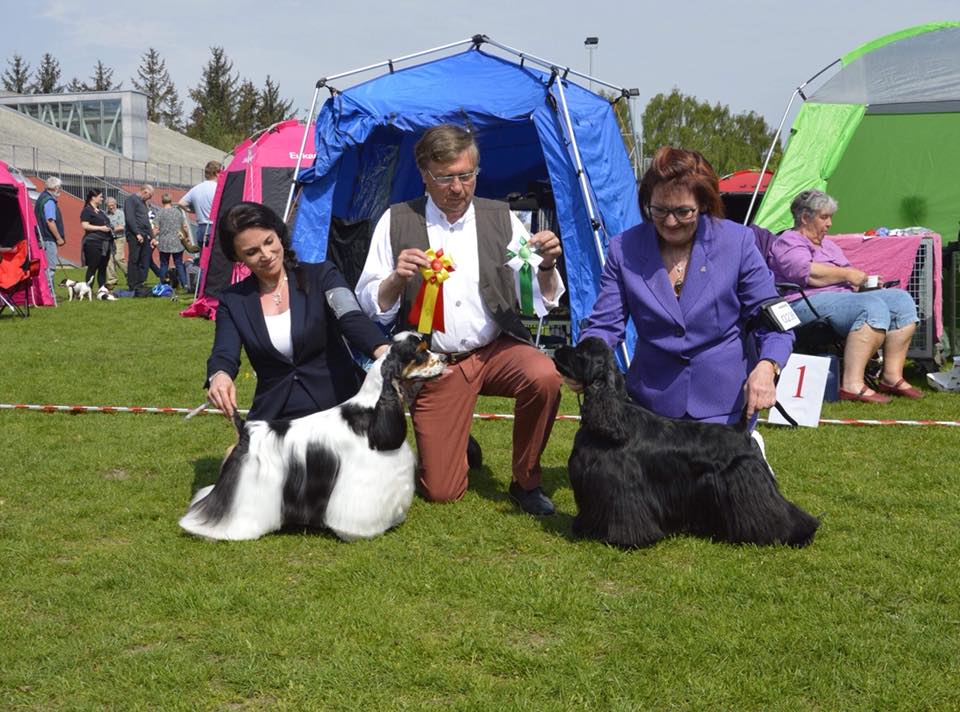 ***
First time in a show ... not yet 4 months... Best in Show Baby puppy
Truly Yours Legally The One "Carlitos"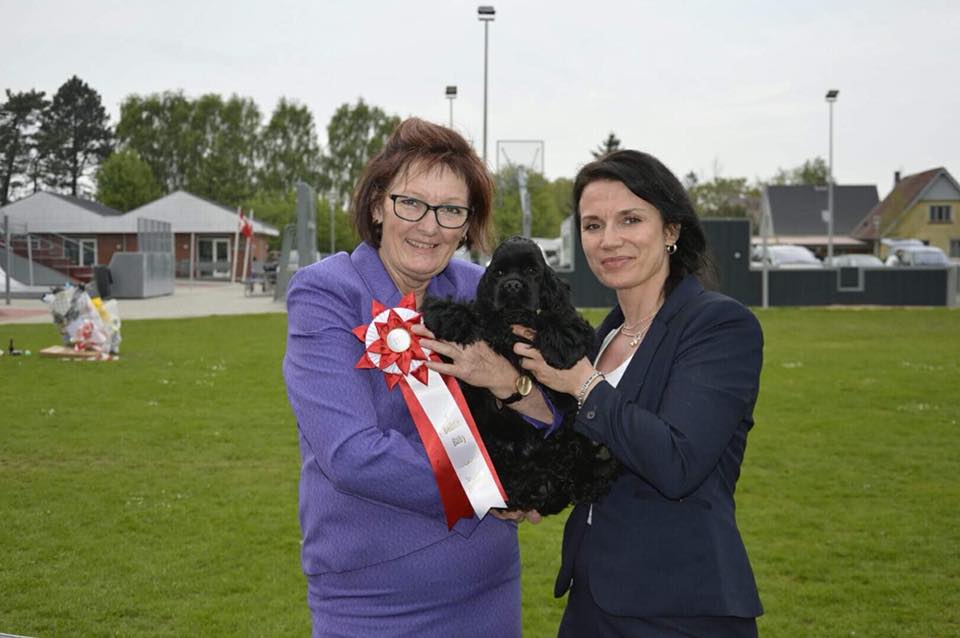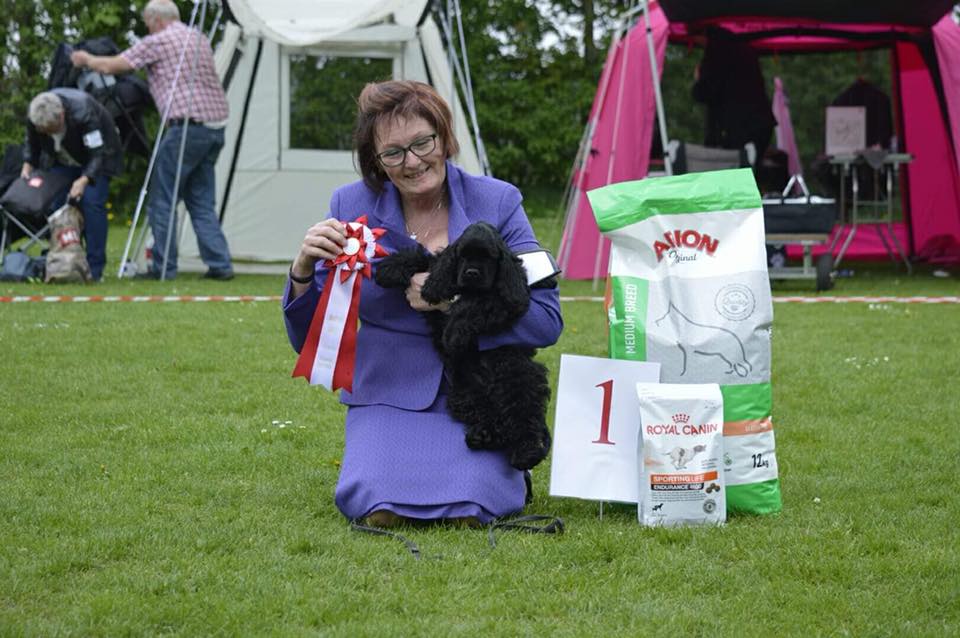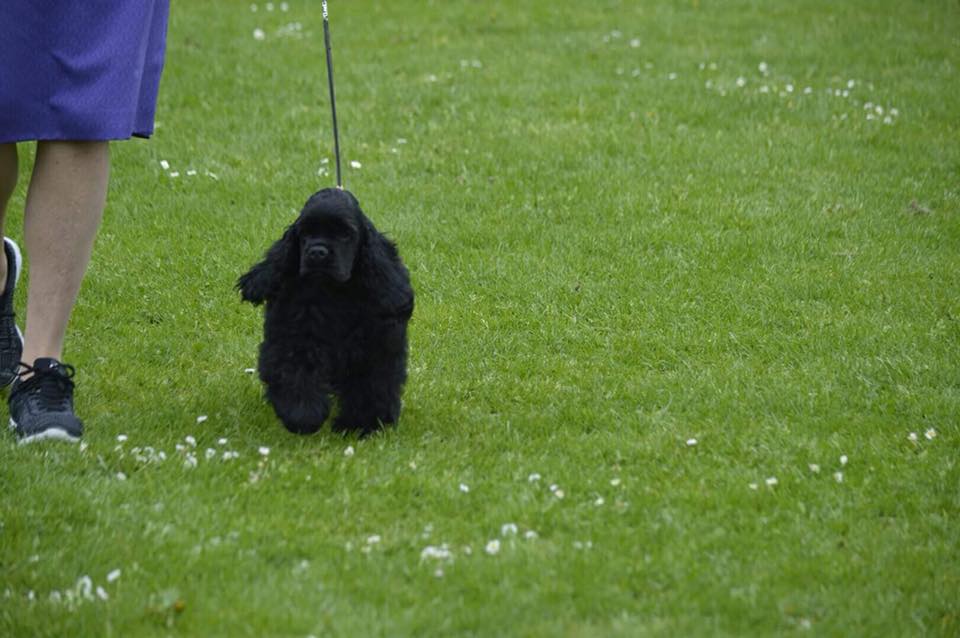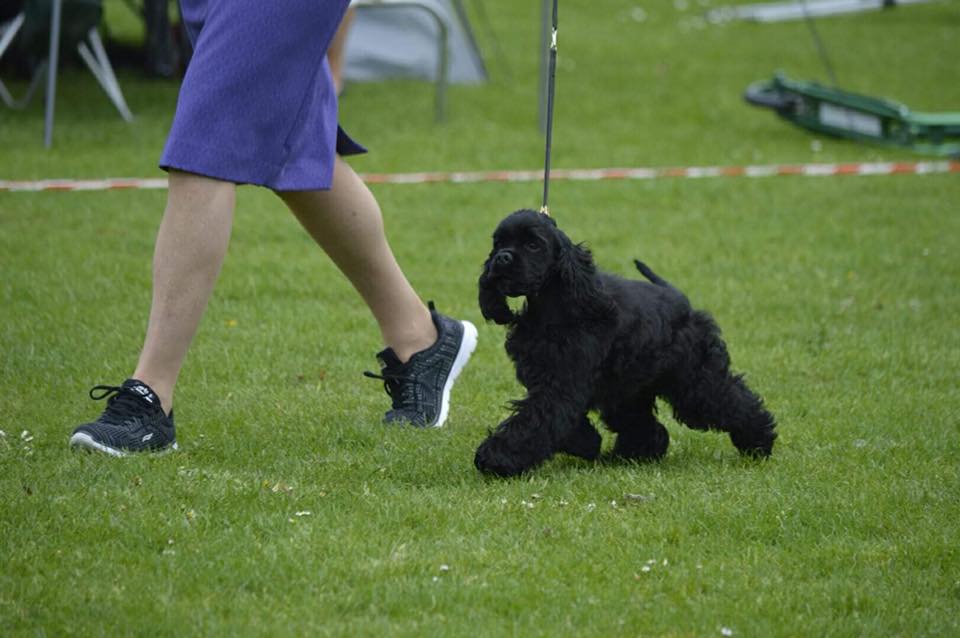 ***
Truly Yours Legally the One
"Carlitos"
BOB Baby puppy
Owned by me and Michael Hammerich
Handled on his show debut by Tanja Elo
Thank you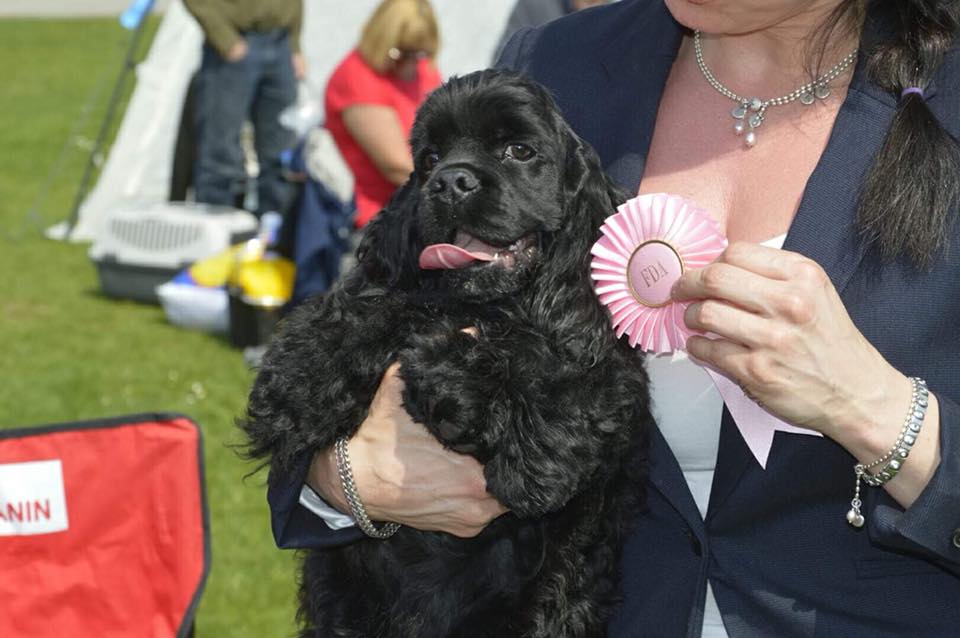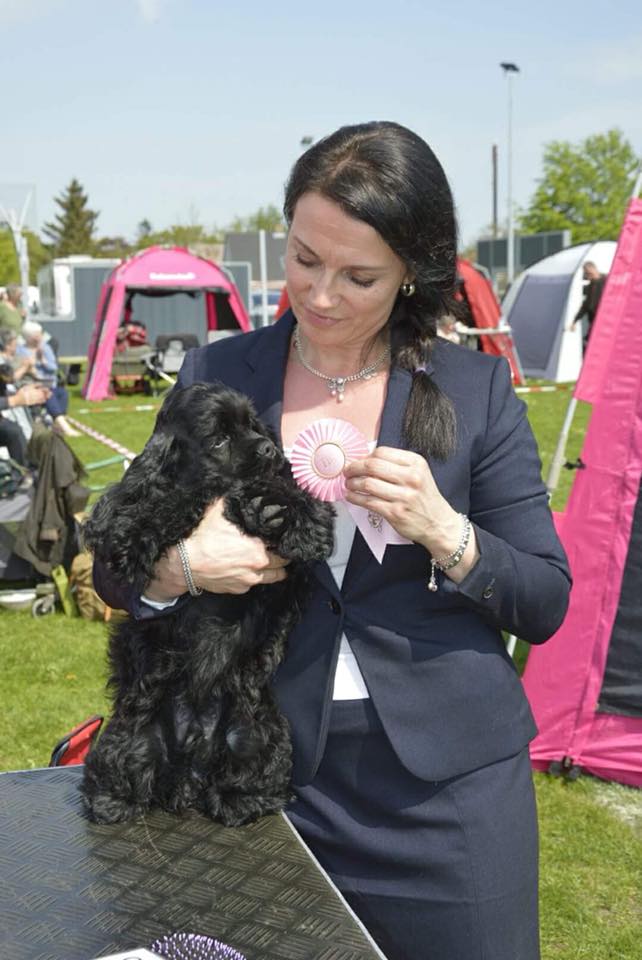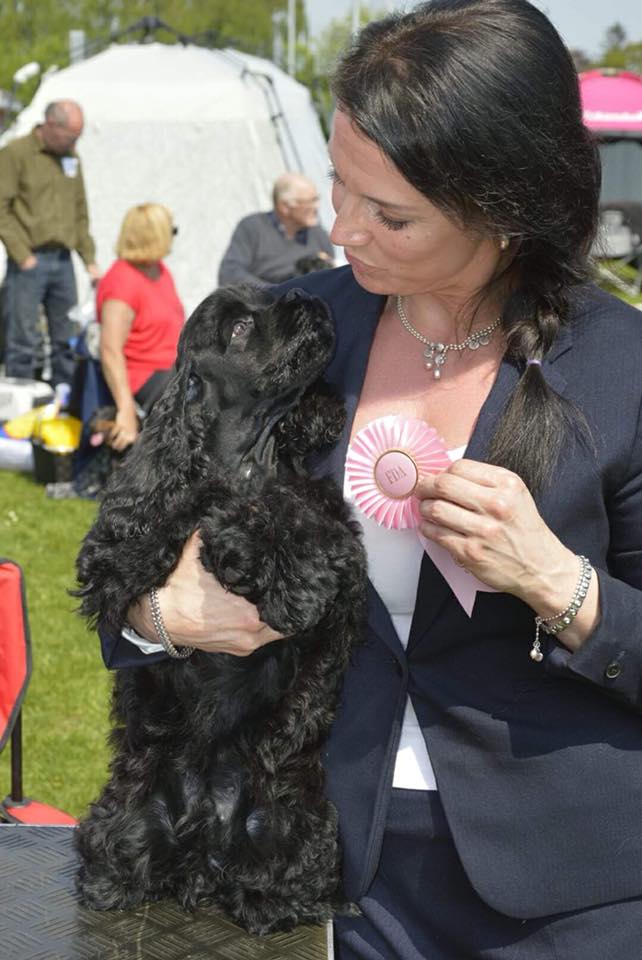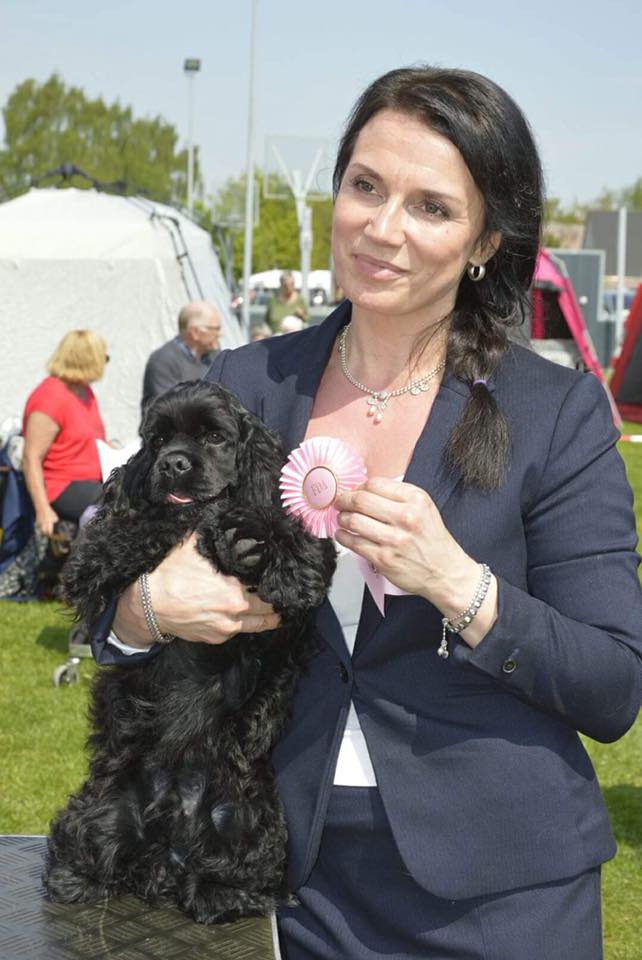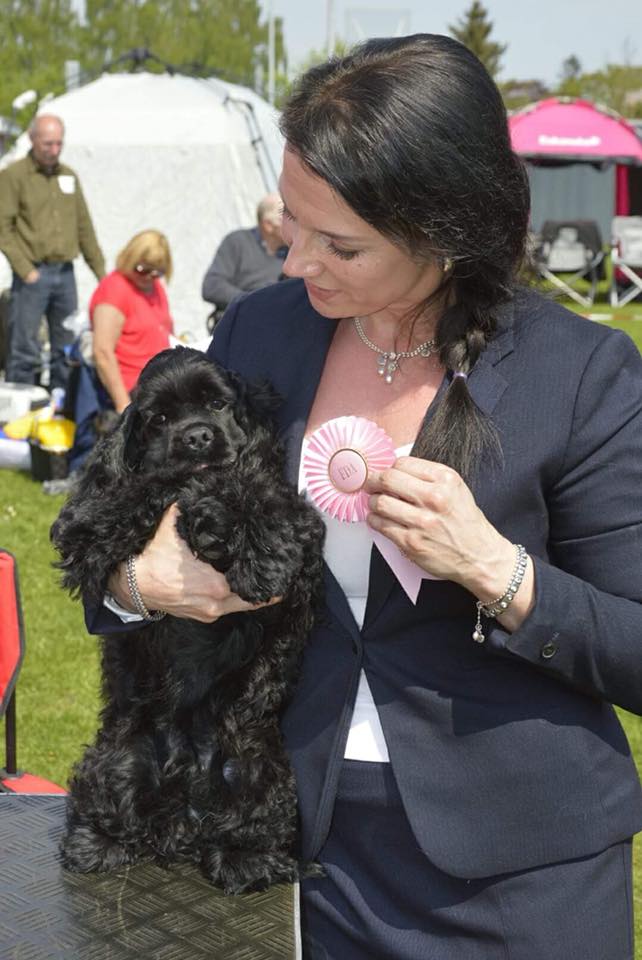 *****
April, 15th
Coming soon to visit US in Denmark
Available at stud:
American Gr Champion Canch Nesmar's I'M A Real Good Man "TIM"
Thank You Marlene Ness for this opportunity.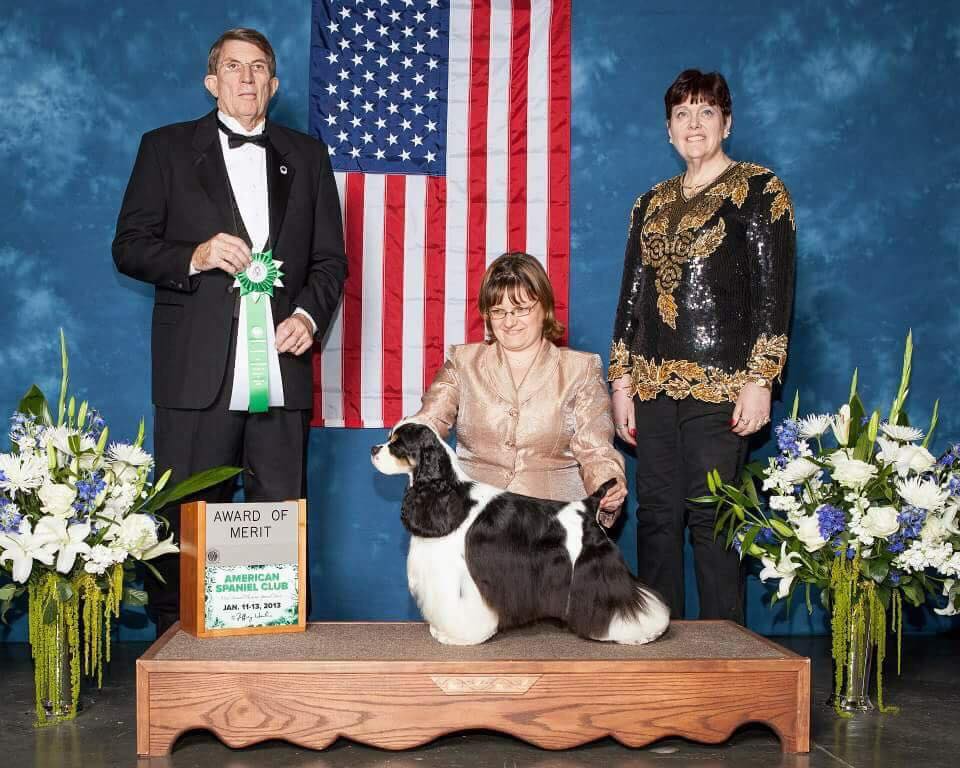 ***
Bente Liberg and Karma did it again <3 <3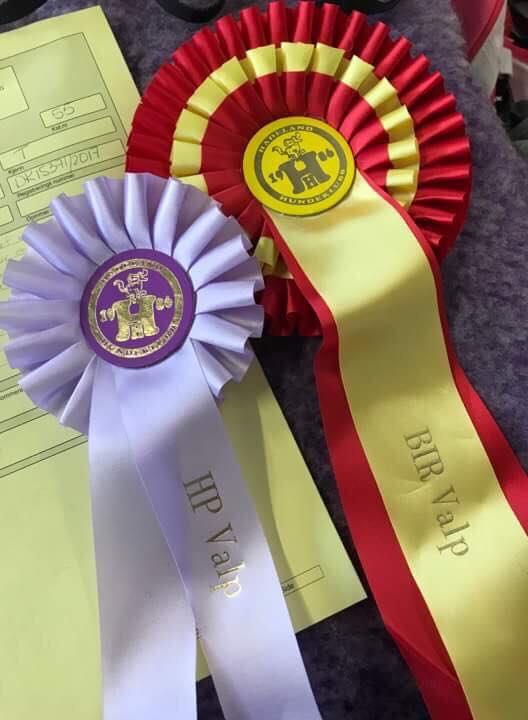 *****
March, 25th
Truly Yours Fly On My Wings Og Love

ELLIE
made us proud again....
We are just waiting to late summer to get her champion title when she is 2 years old .. shown very limited always
With great results.
Owned and loved by my parents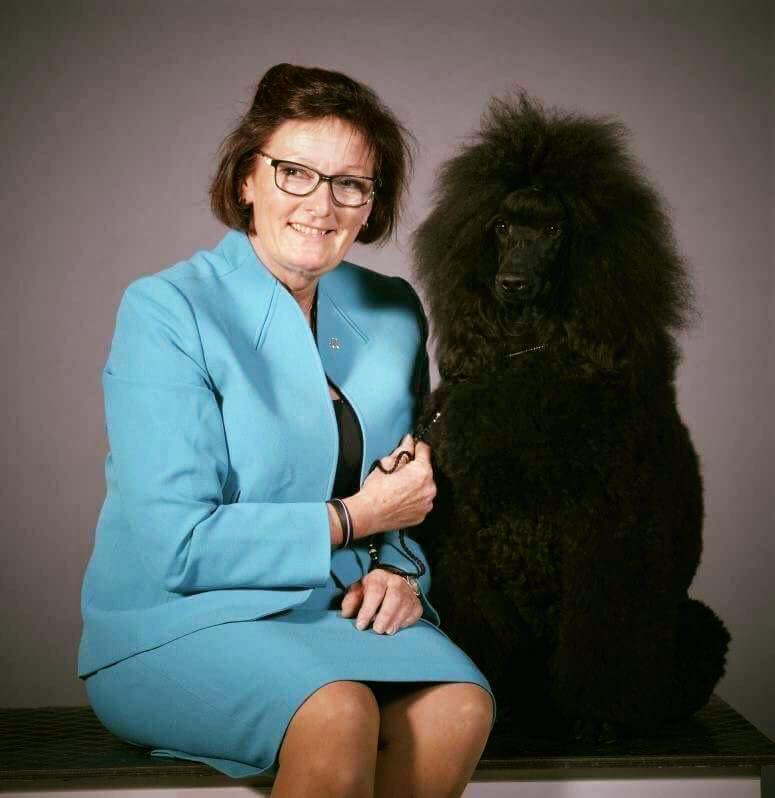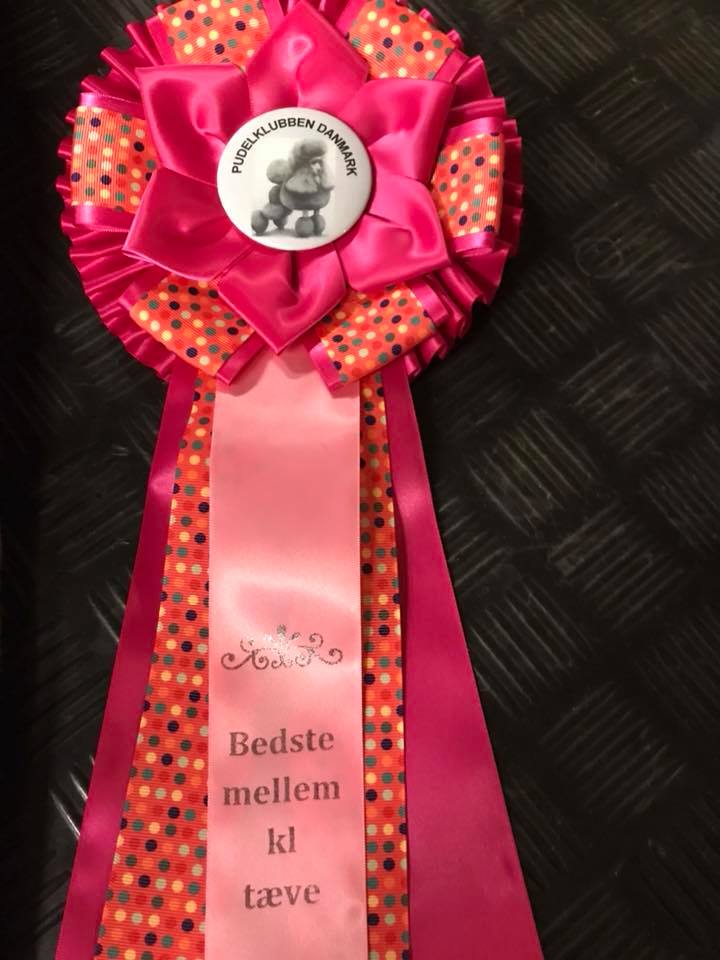 ***
Once again Mia
made us proud ....
The beautiful and charming girl
TRULY YOURS SWAN QUEEN
Owner Tanja Elo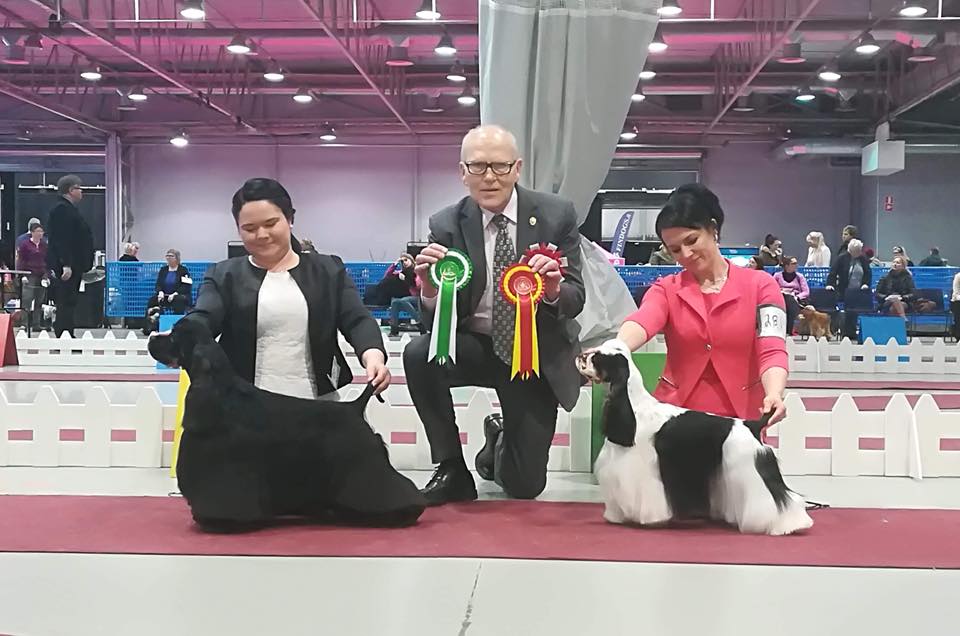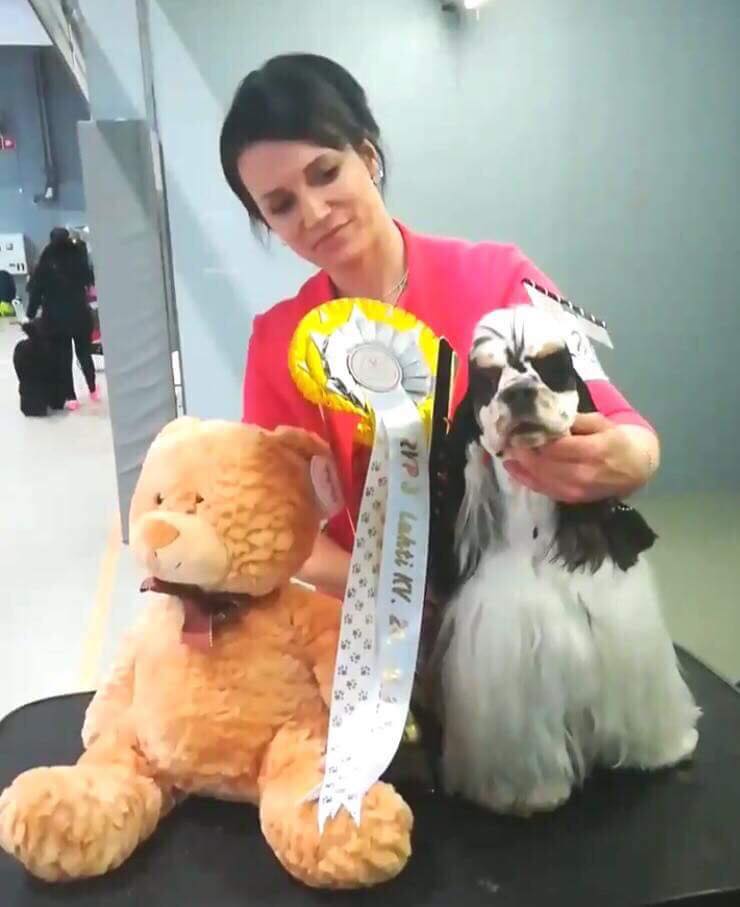 *****
March, 20th
Very proud to announce that
TRULY YOURS DREAMS and ILLUSIONS
Owned by Israel España
Finished as Portuguiese JR Champion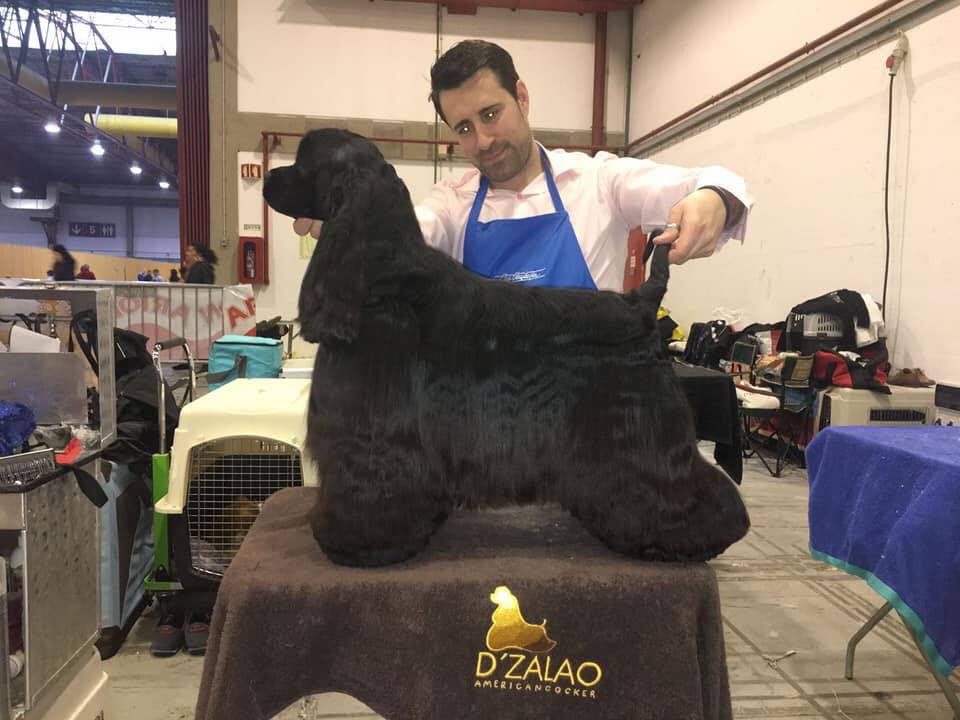 *****
March, 18th
CONGRATULATIONS
CACIB /BOS Truly Yours Heart-Mind-Soul-Spirit "JENNY"
💝Vibeke Paulsen
IDS Kristianssand/Norway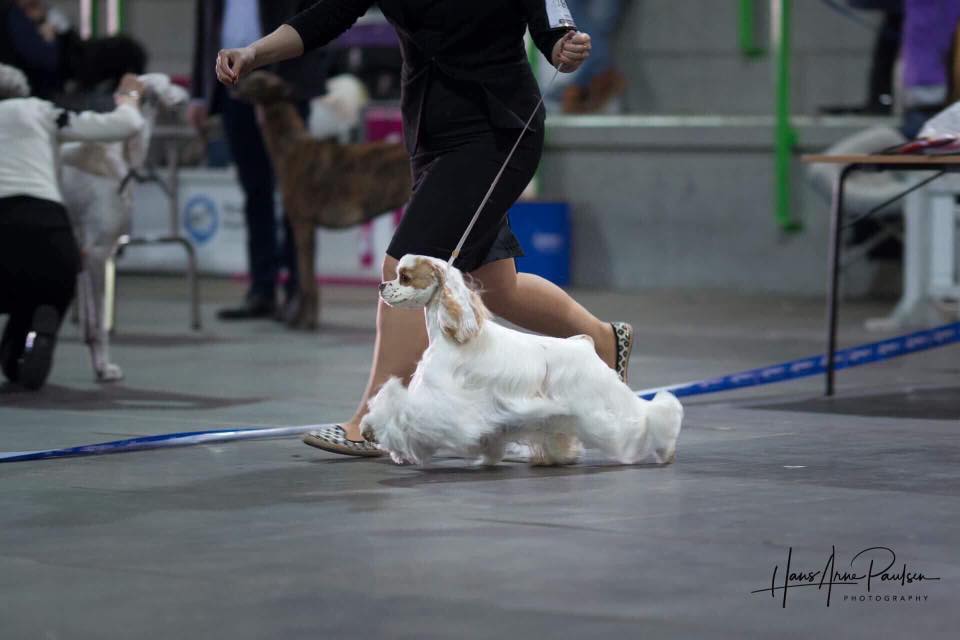 ***
BOB puppy in Norway to little Karma
Well done Bente Liberg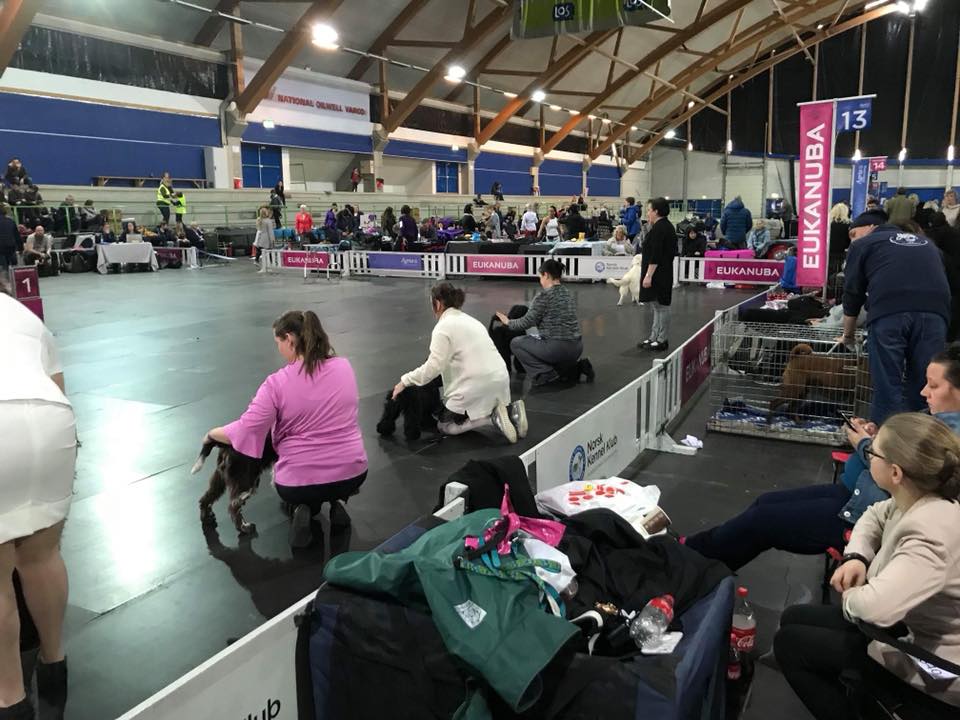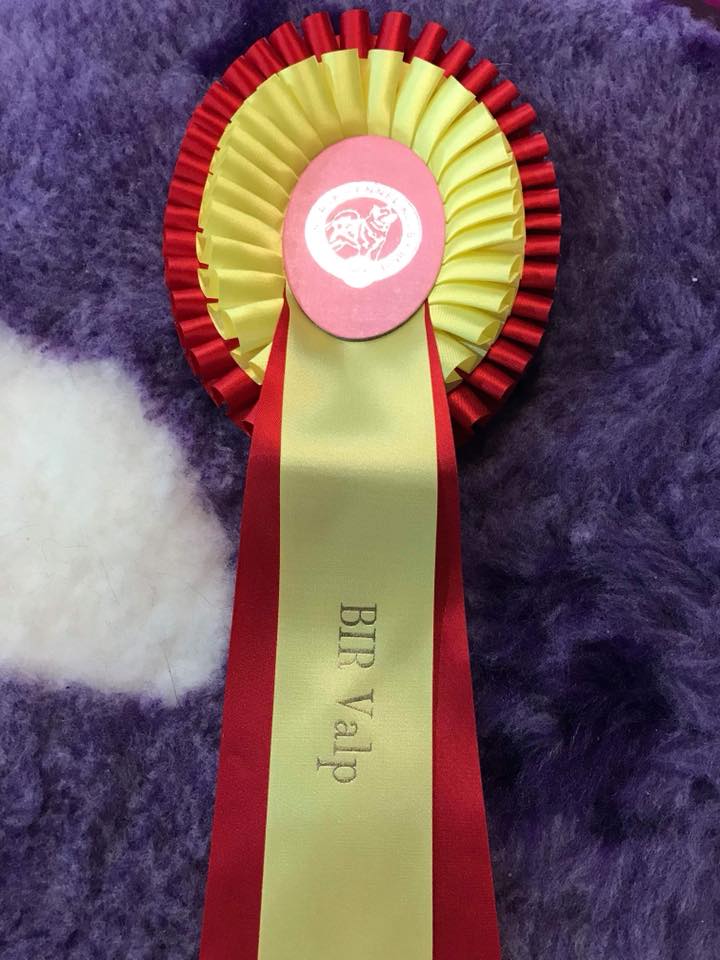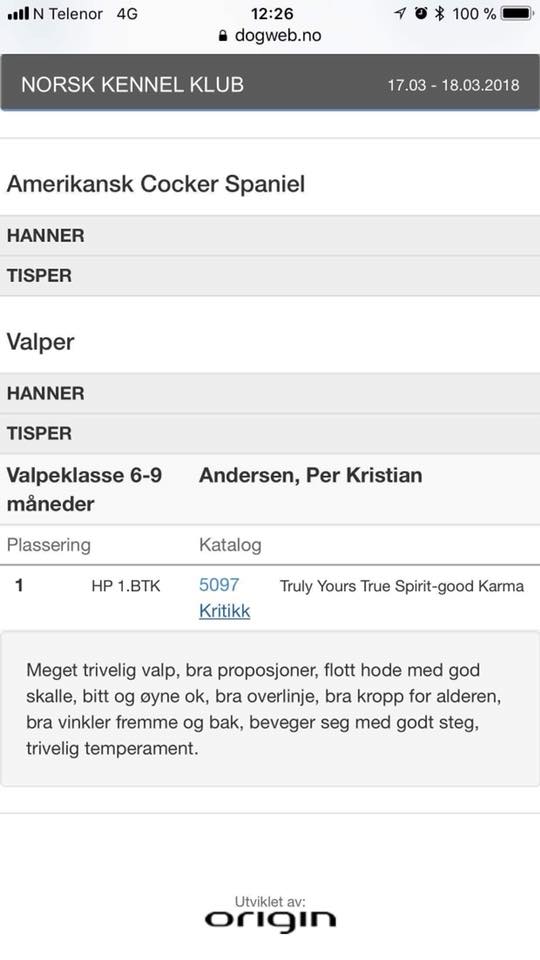 ***
American Grandch Formans Heartbreaker
"Dennis" we had Dennis collected while He was campaigned in USA!!!
As Dennis is home in Denmark and we have No use for it... just asking if Anybody Will be interested or it Will be cancelled!
Dennis Will NOT come back Later to USA or Canada. He is very speciel and cant let him go.
He turned 6 years old.
Hips A/A
Eyes clear (august 2017)
He has produced Very Beautiful puppies!
WE LOVE OUR HEARTBREAKER BOY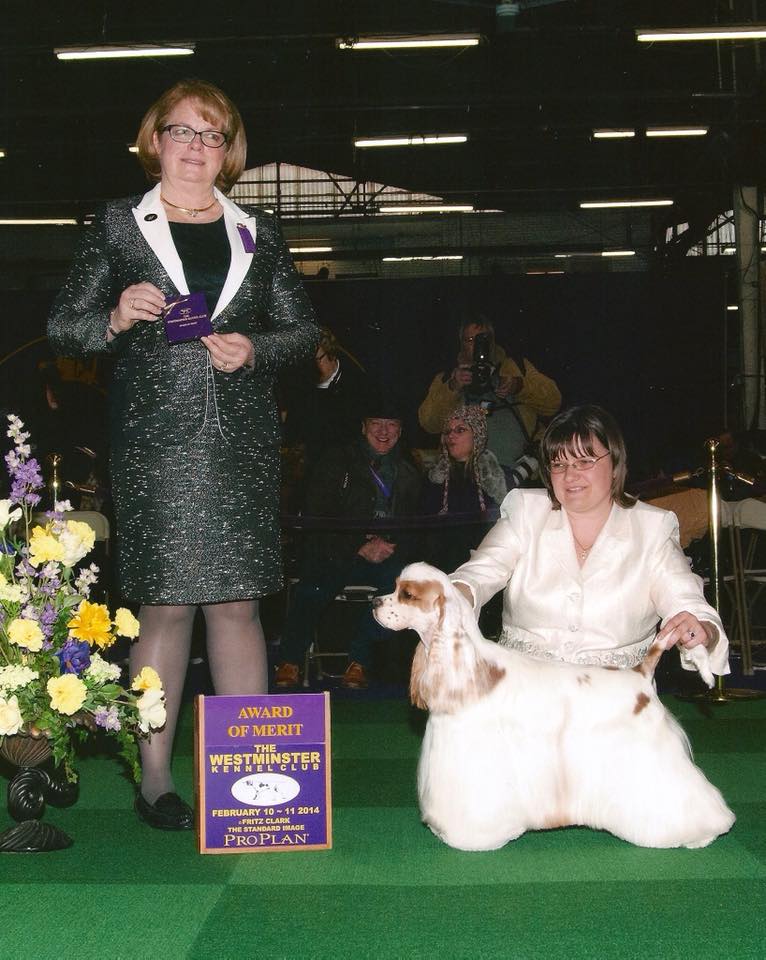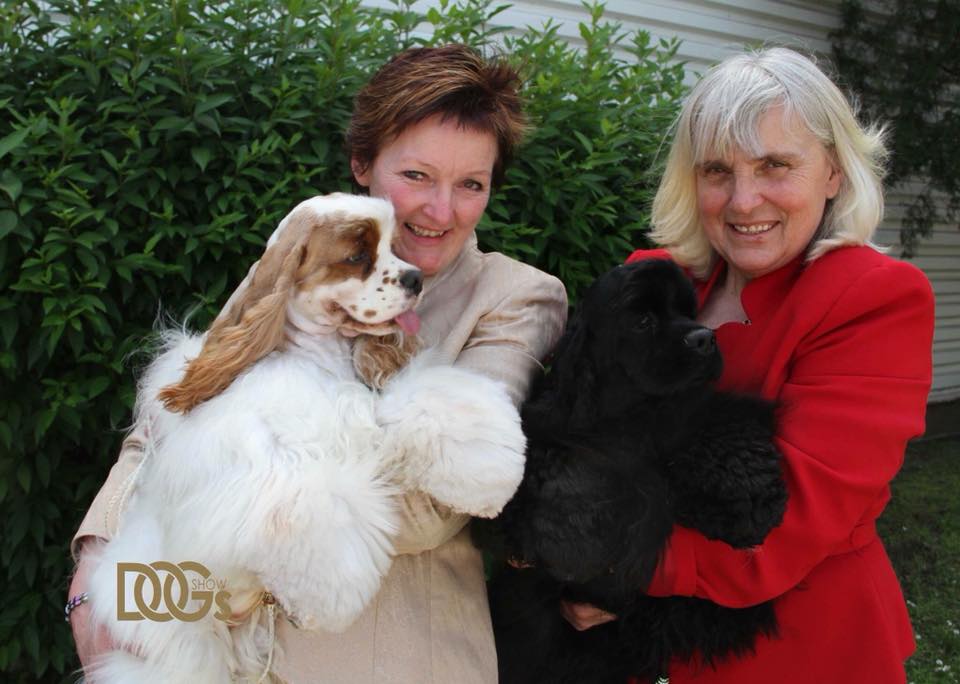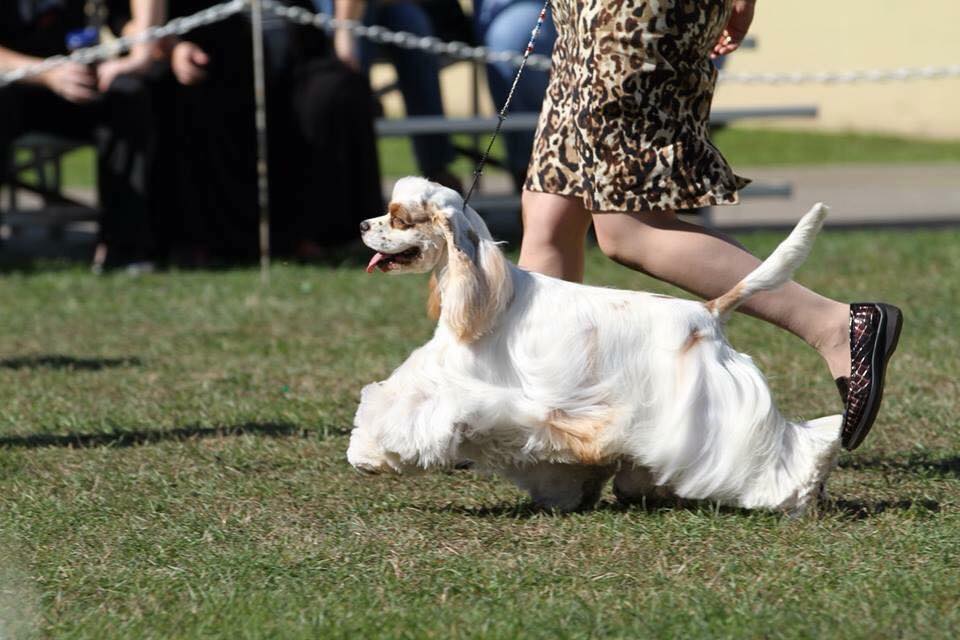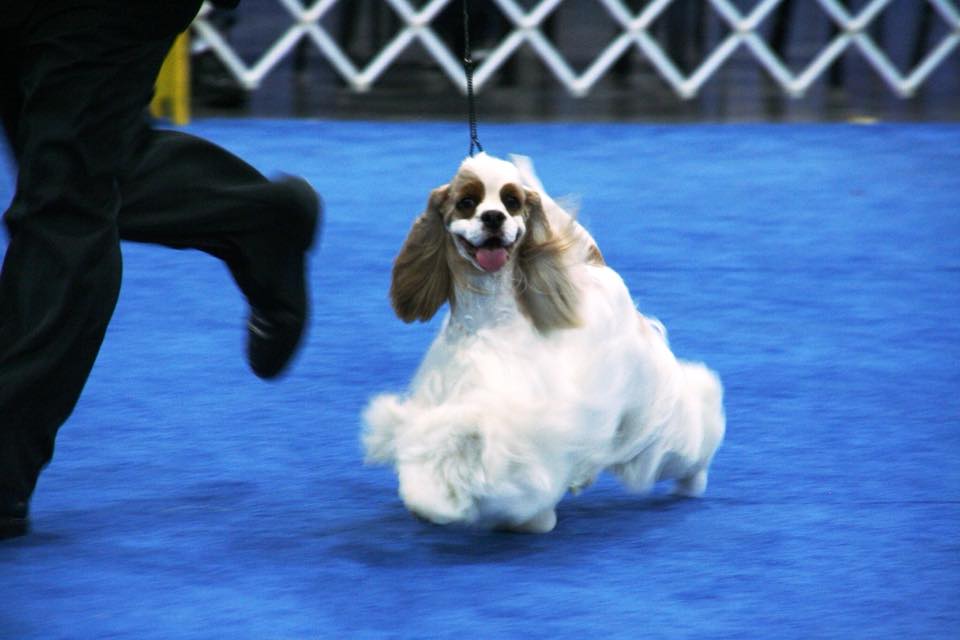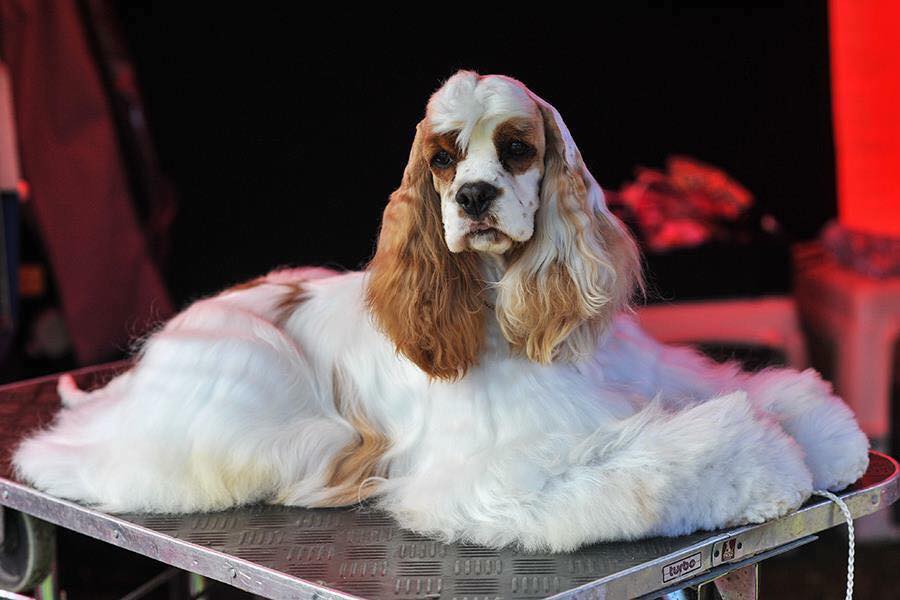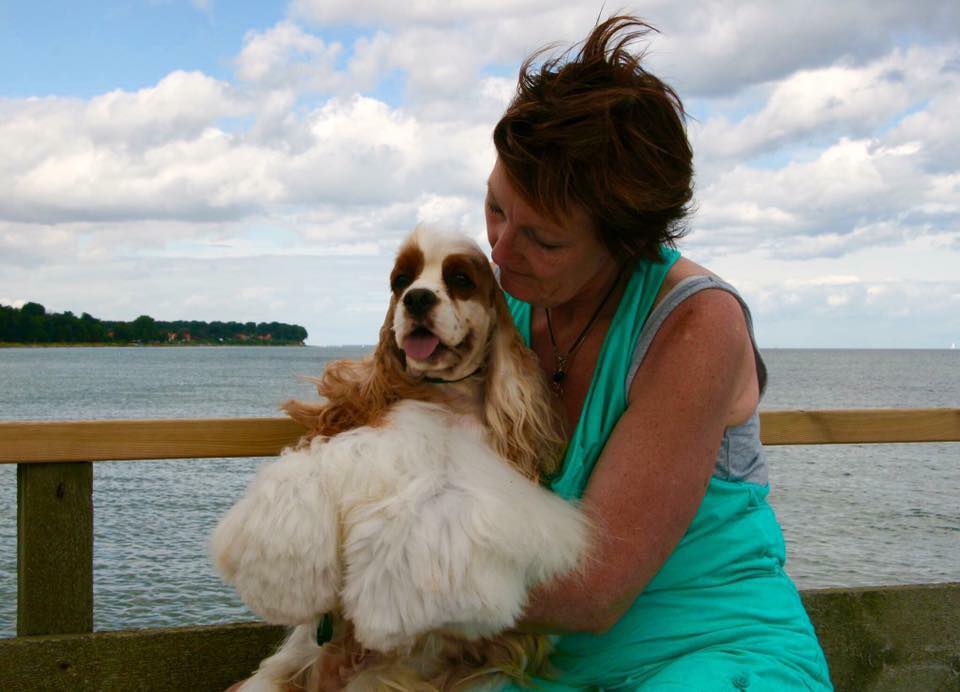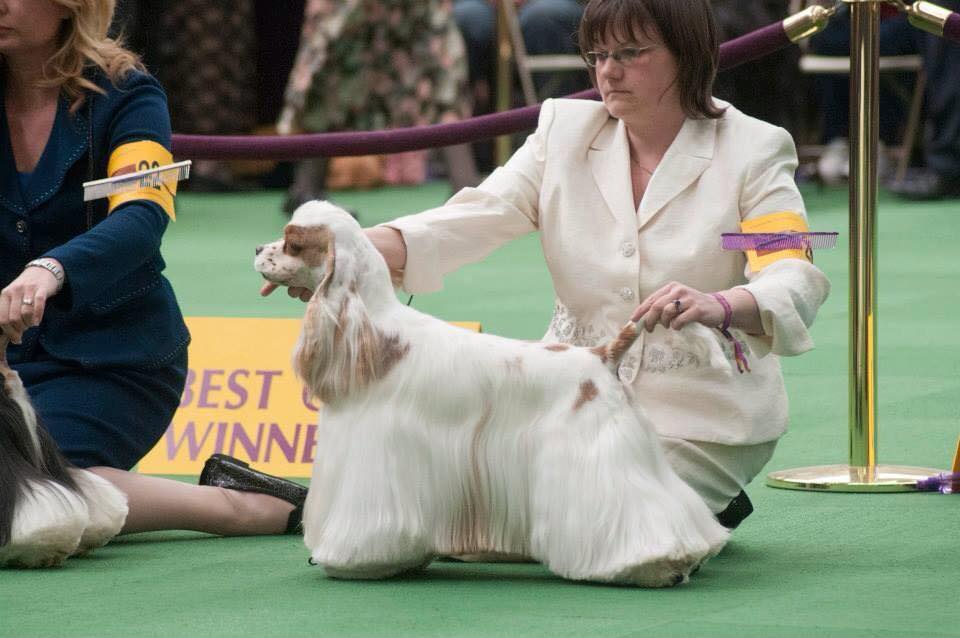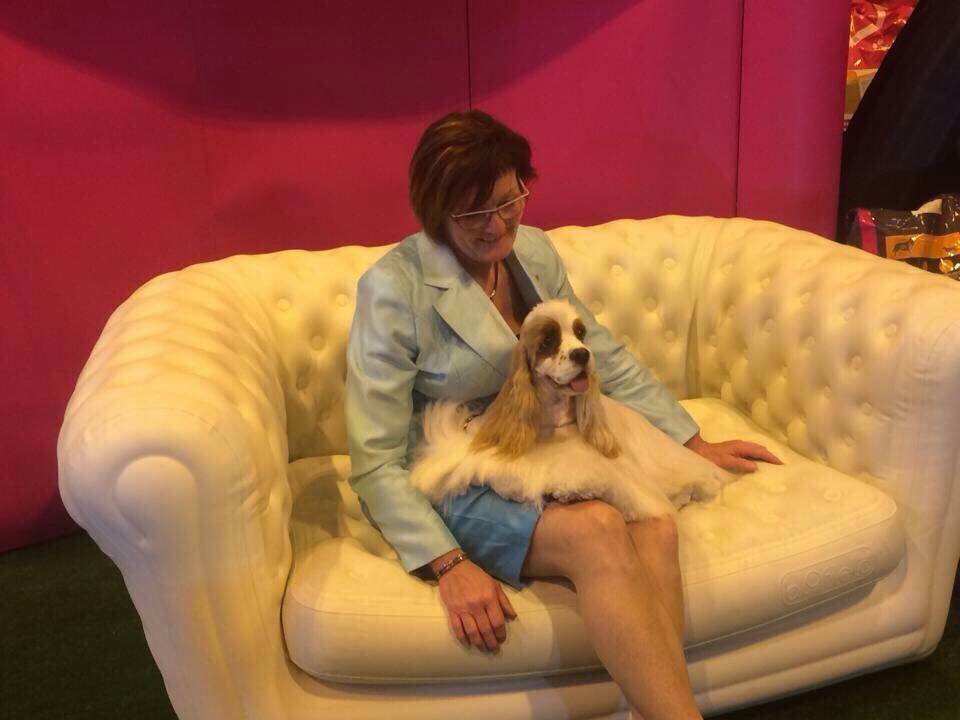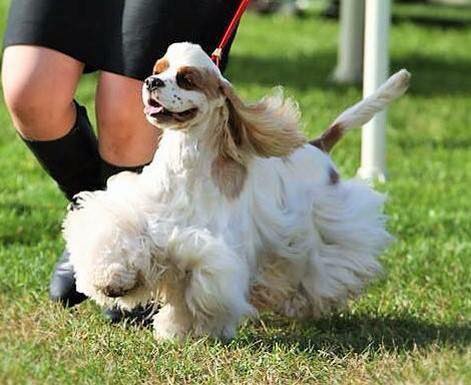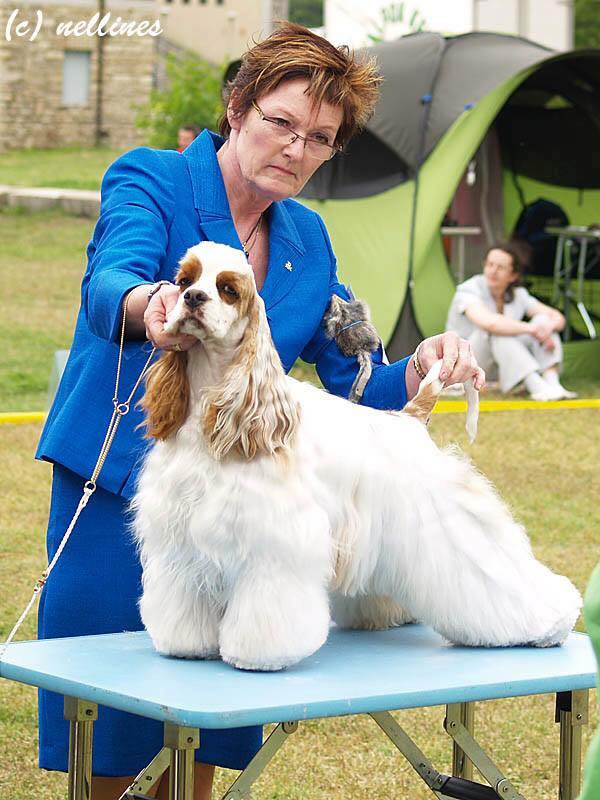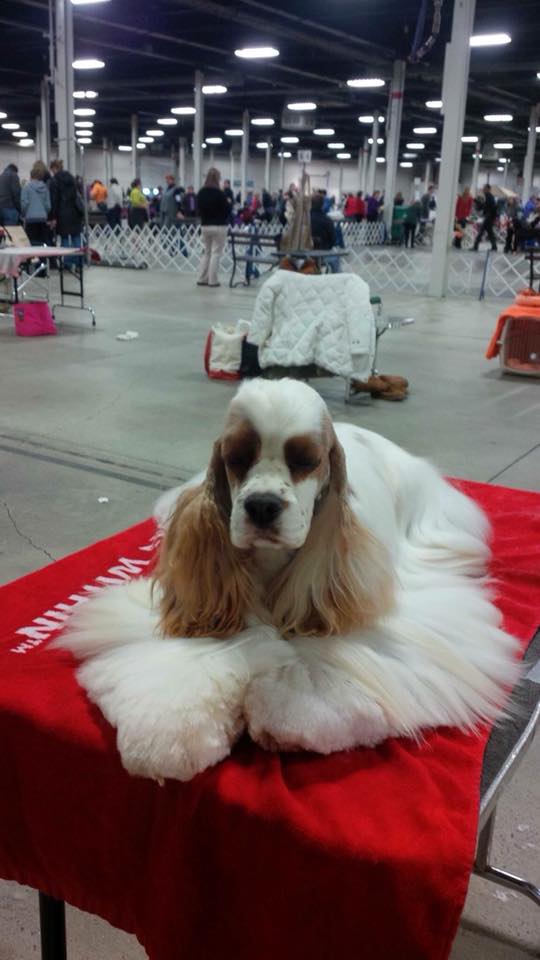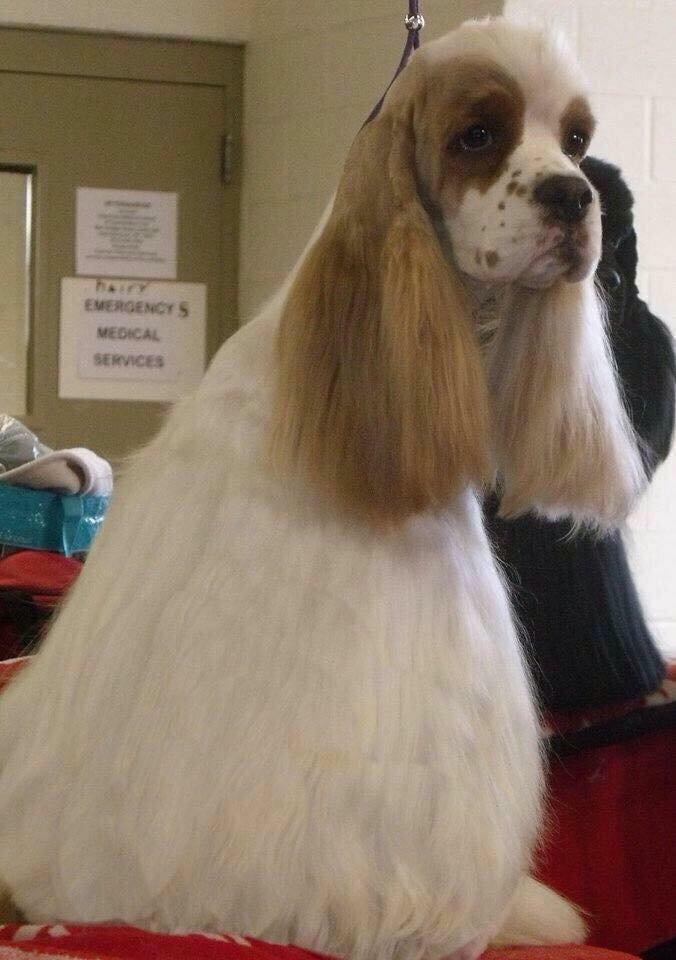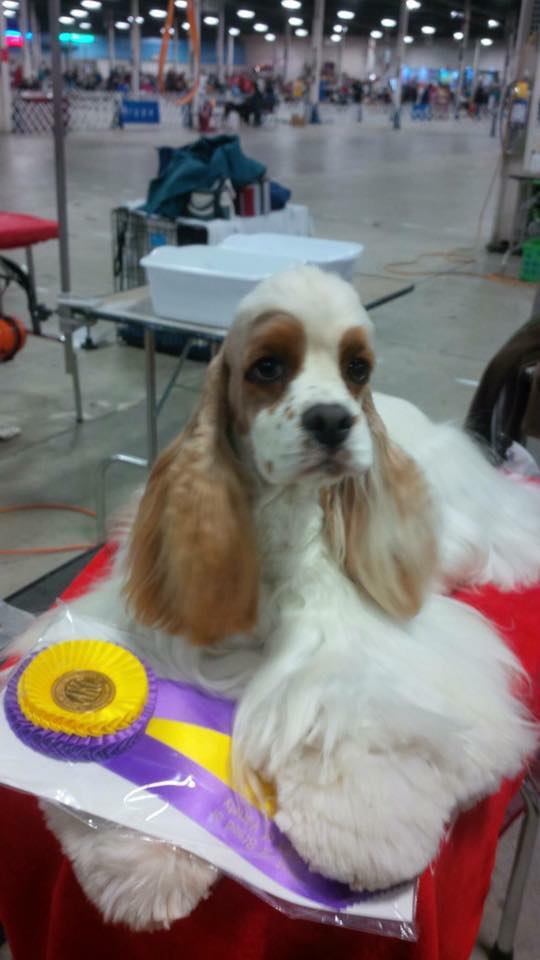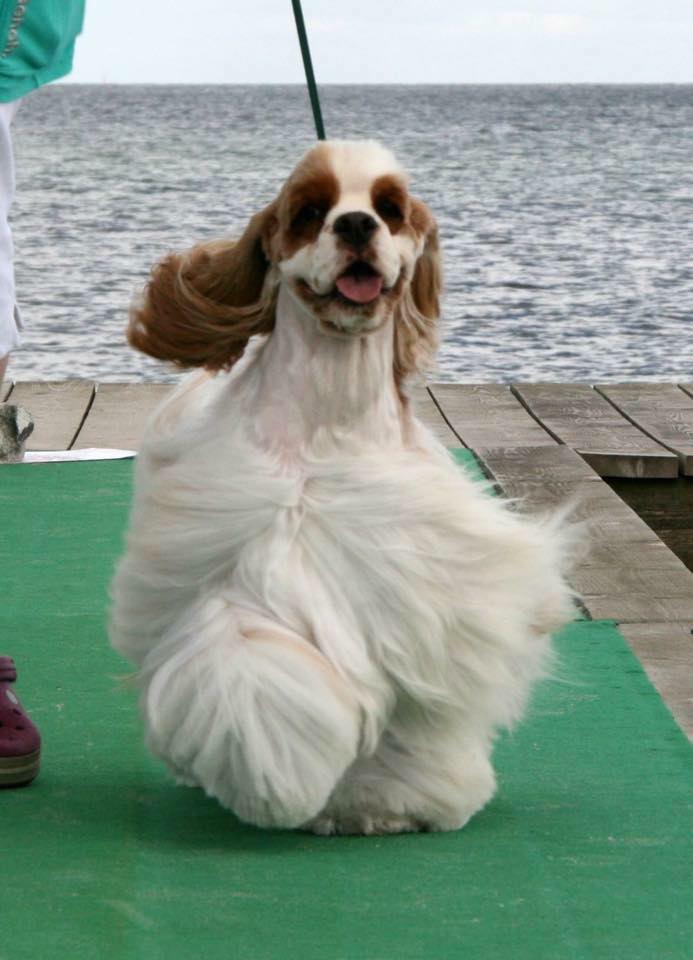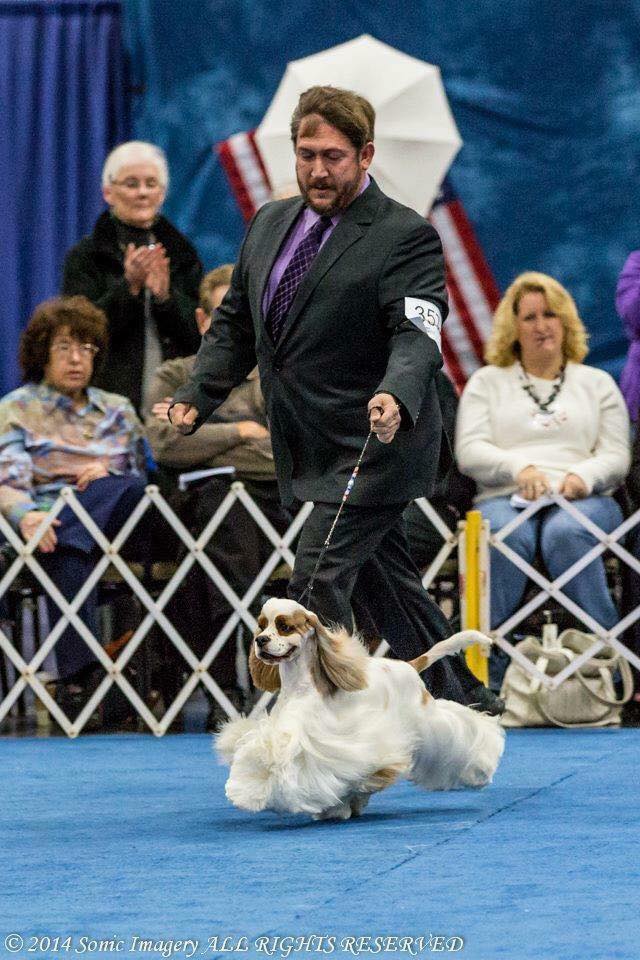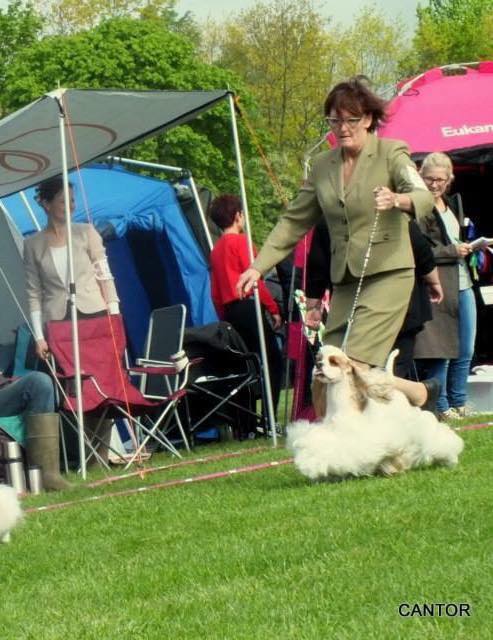 *****
March, 13th
She is everything i like.......
My goal in my breeding is to see a perfect slooping topline with free and HAPPY attitude. Keeping up the topline all the time.... standing or moving!!!!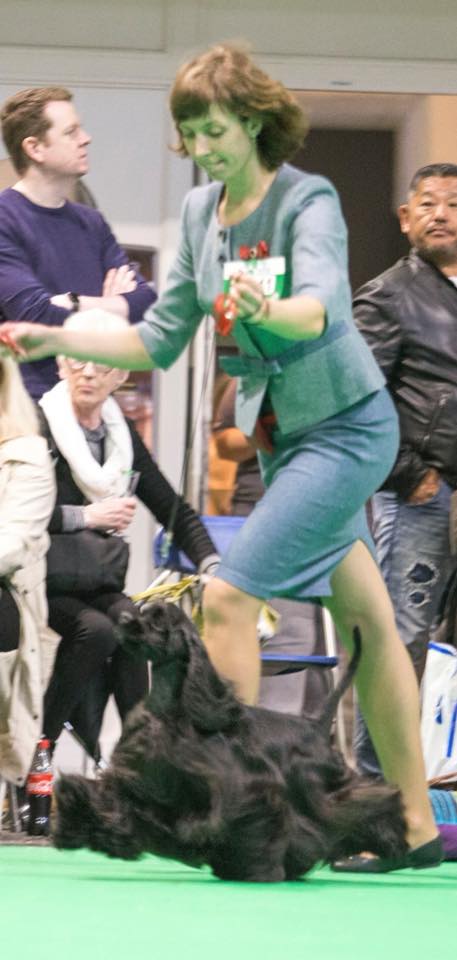 *****
March, 11th
CRUFTS 2018
CH Truly Yours American Beauty Queen
"Pamela" and Anna Khrustaleva
2nd open bitch in a strong class with an entry of 17 from all over!!!
So Proud of this Amazing team Living in Russia.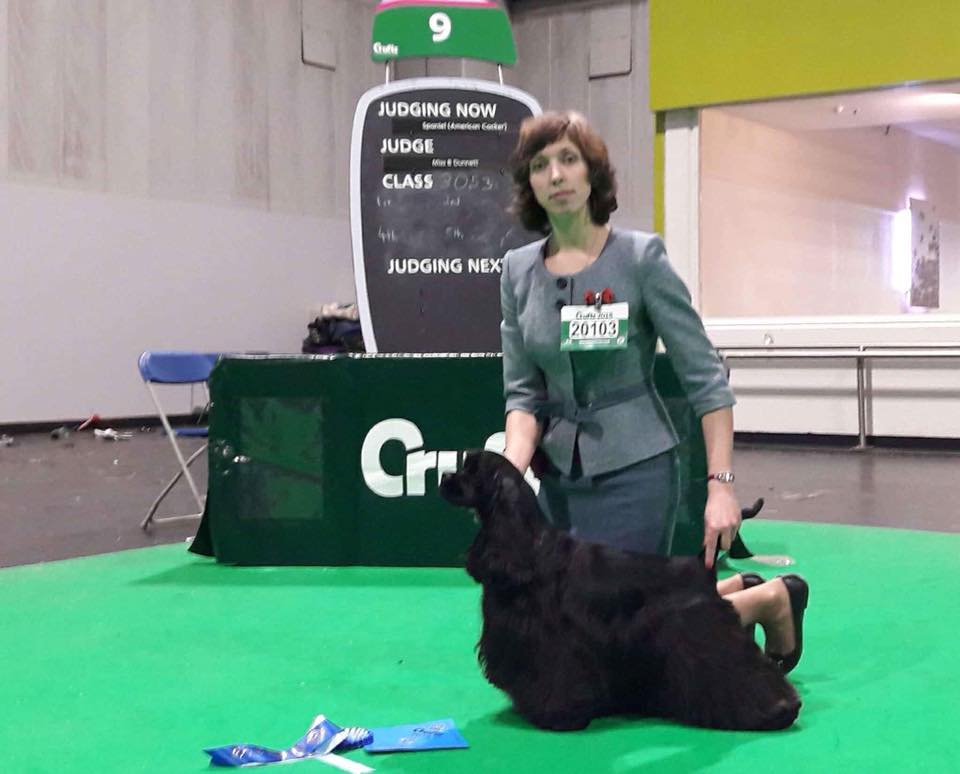 *****
March, 5th
EASY
Truly Yours Easy to Remember
My choice from a very exciting litter sired by "Matt" and beautiful Michela.
As very tipical for my breeding... it take time to mature... but beeing pacient and getting motivated to get her on a strong diet and keeping the coat up (thank you ...
you know who you are
) yesterday 22 months old, she won her first CAC and first title... am sure there will be many more to come!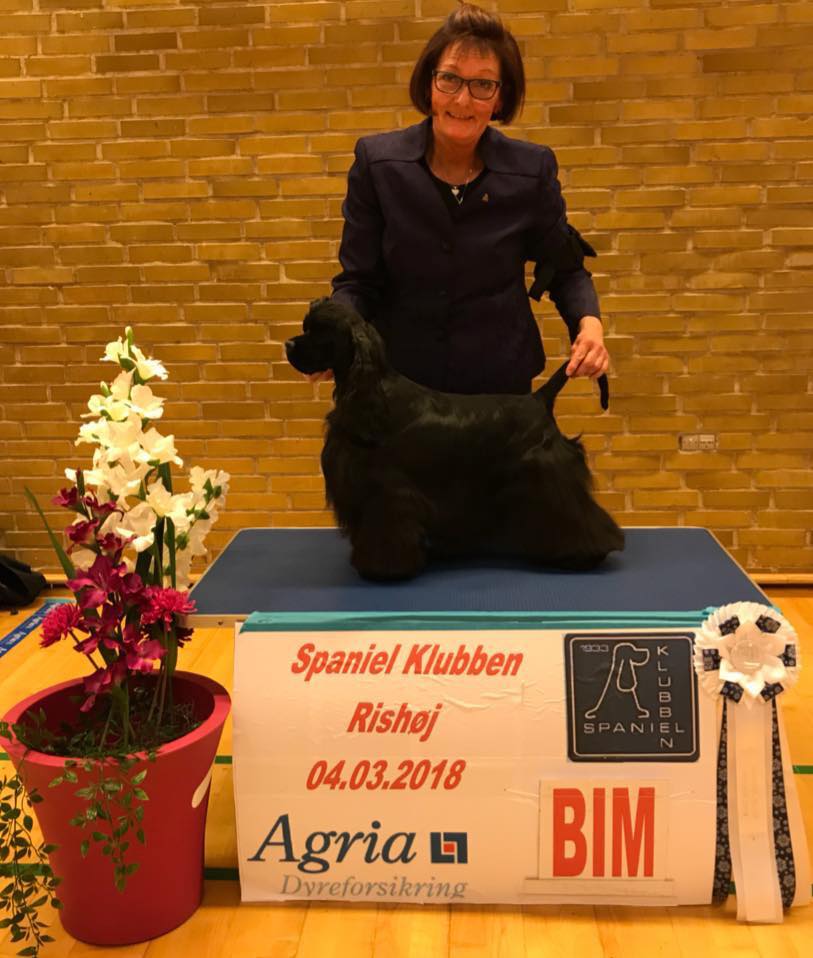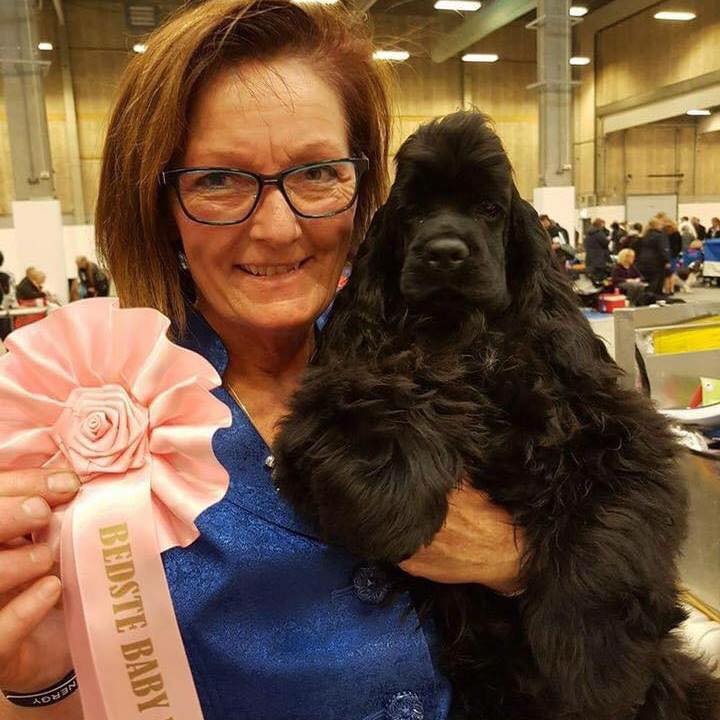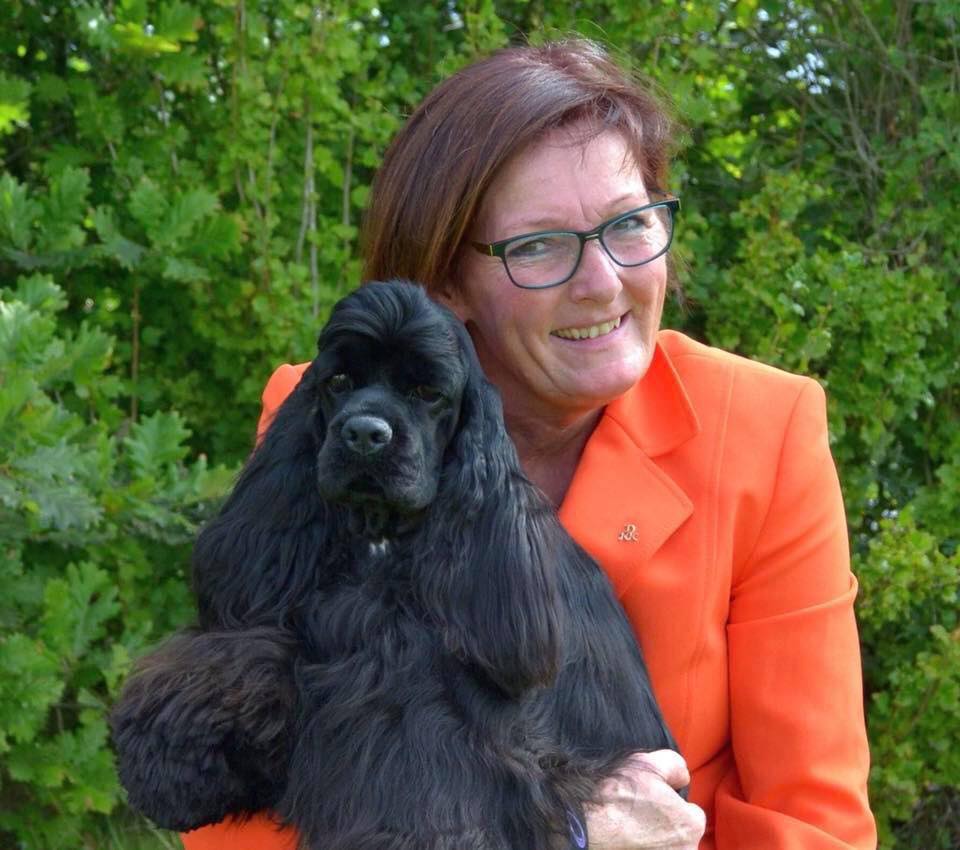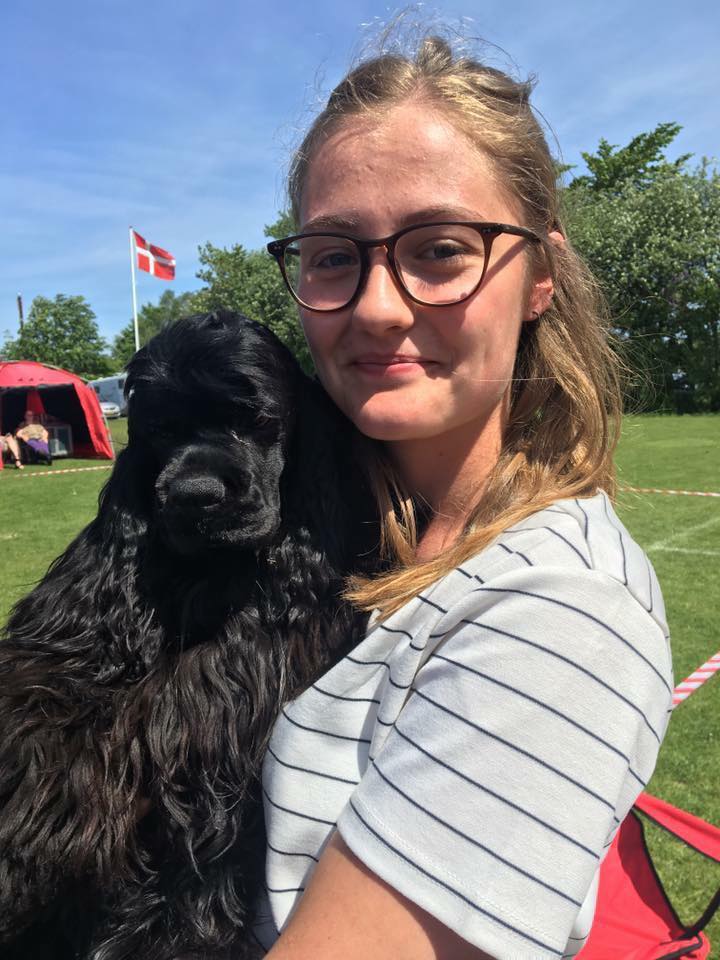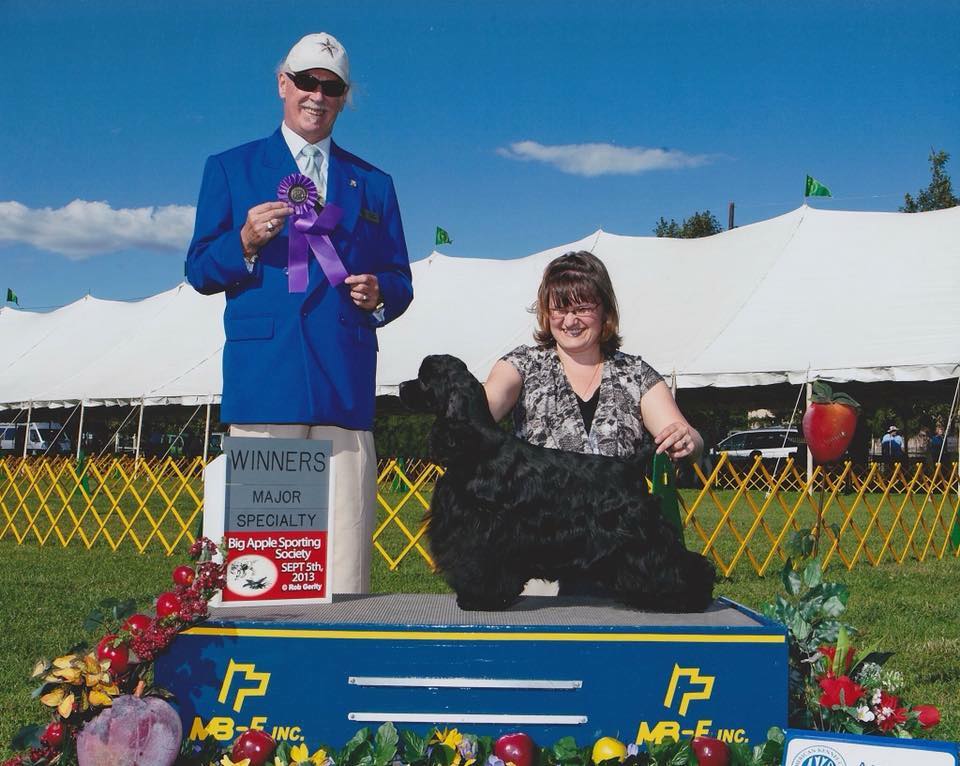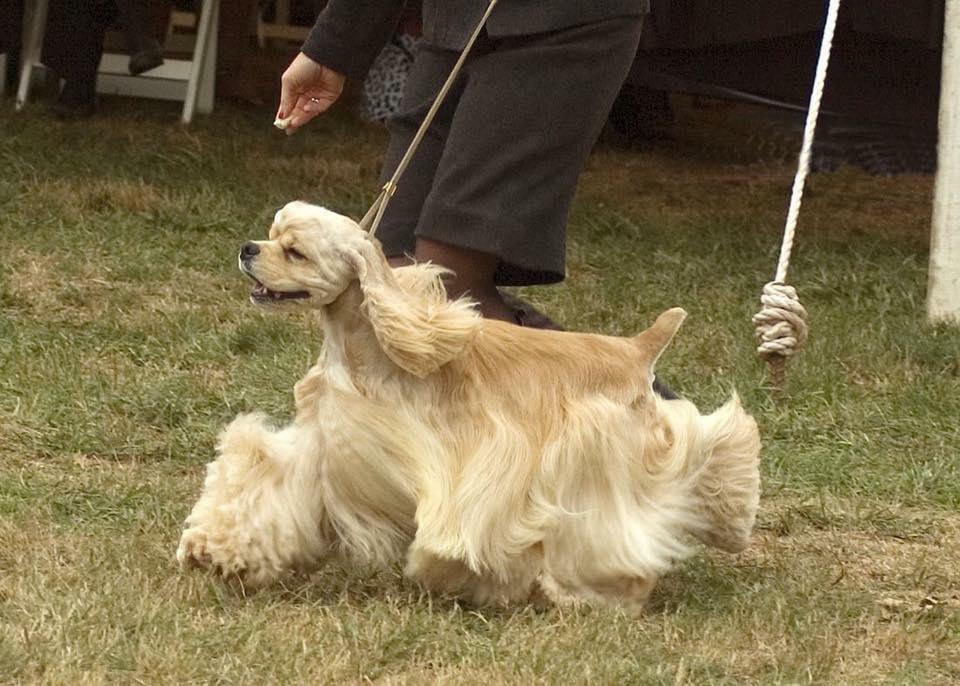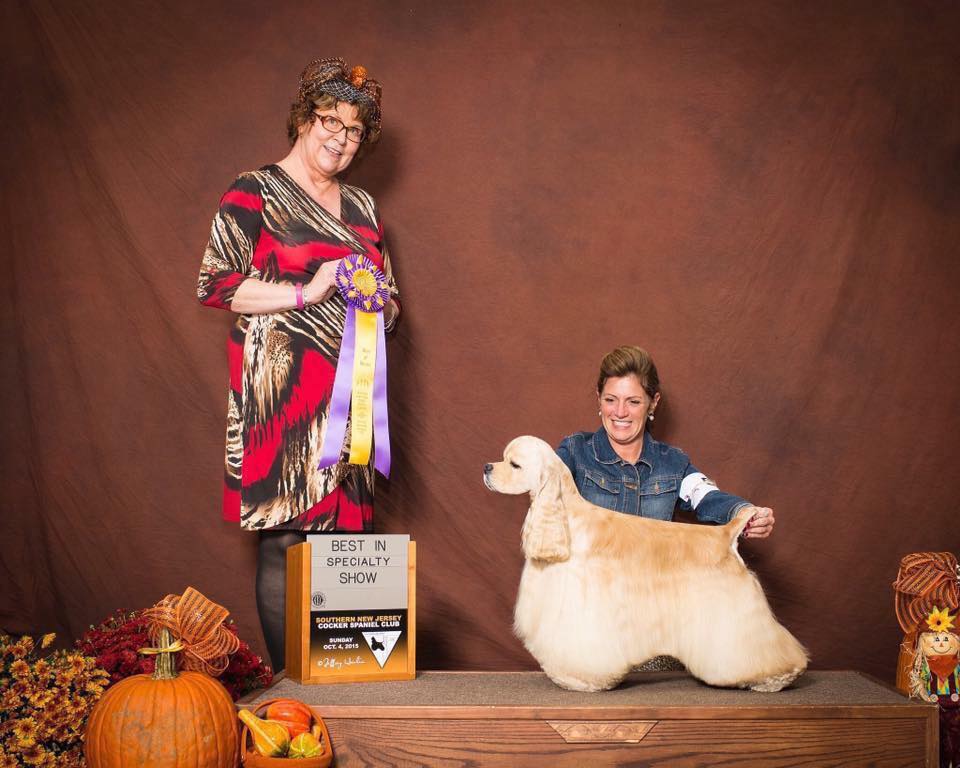 *****
March, 3rd
Congratulations Tanja Elo
Am so Proud of the results today!!!!
Wohoooo Mark goes Best In Show!!!!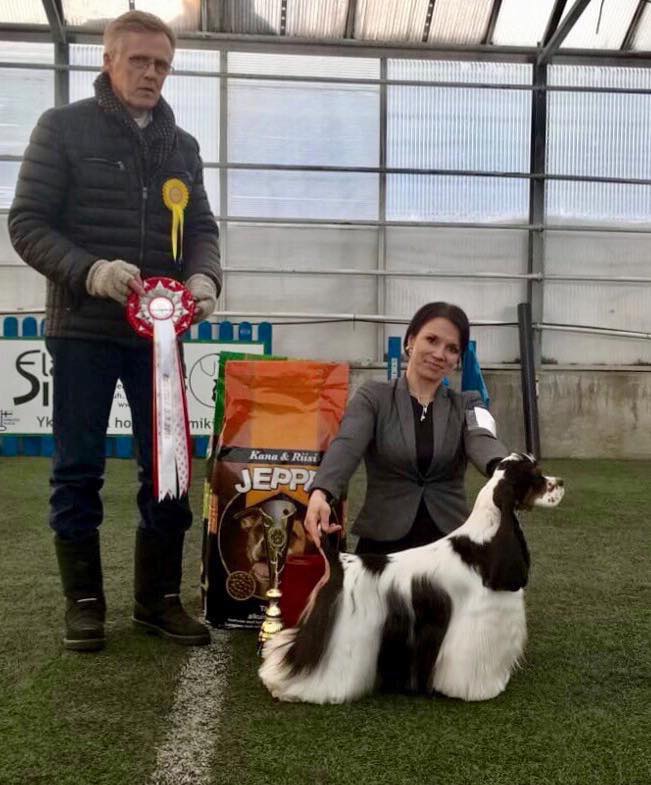 ***
What a Way to celebrate MARKS 2 years birthday!!!!! Best of breed and reach the age to be a champion !!!!
First time out and double up!!!!
New Finish and Danish Champion
Truly Yours Heart of Gold

And charming Mia winning CAC and BOS
Truly Yours Swan Queen!!!!
Congratulations Tanja Elo
I am soooo Happy and Proud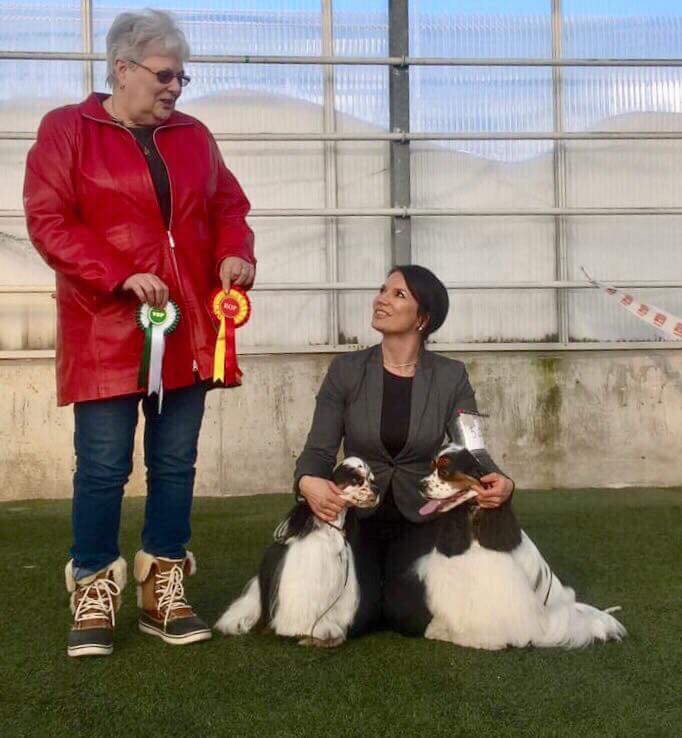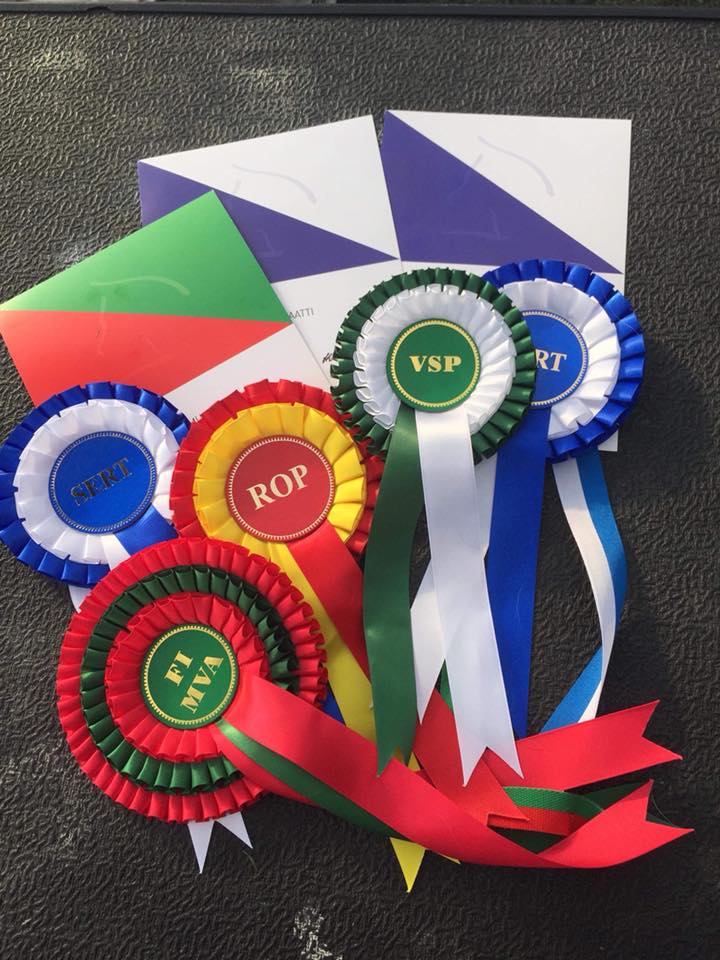 *****
February, 22nd
◇ Truly yours Dreams and Illusions aka Jazz
NDS: Exc.1, CCJ, JBOB and

BEST IN GROUP JUNIOR

IDS: Exc. 1 , CCJ, JBOB and

BEST IN GROUP JUNIOR 3

Breeder : Charlotte Hansen
Owner handler Israel España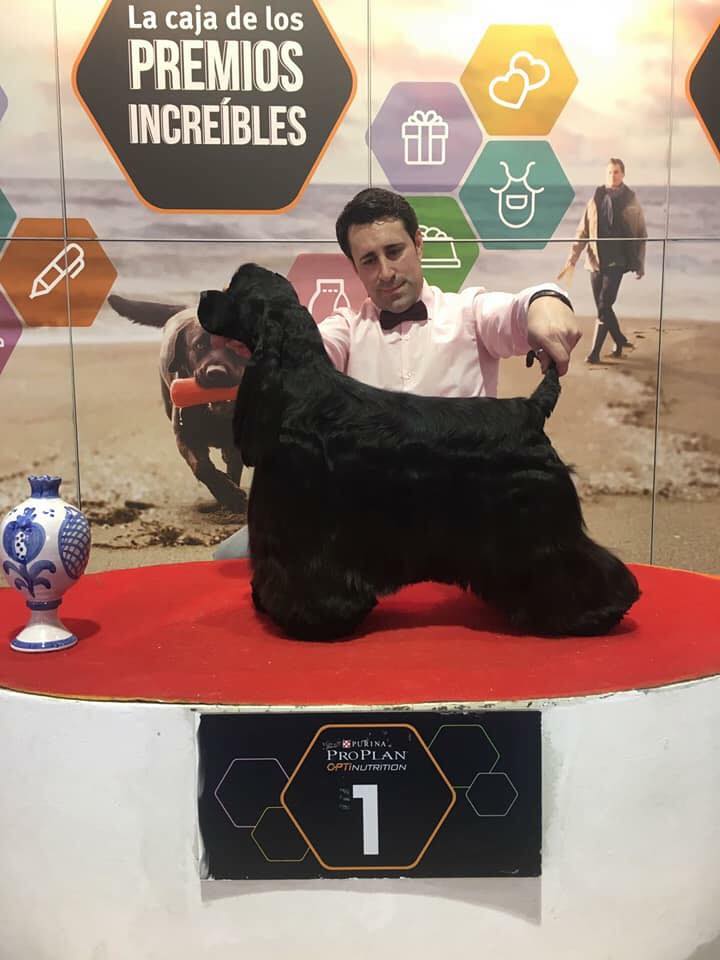 *****
Februar, 18th
Glæder mig til at annoncere næste kuld
Albert x Rosita
Medio marts / 2018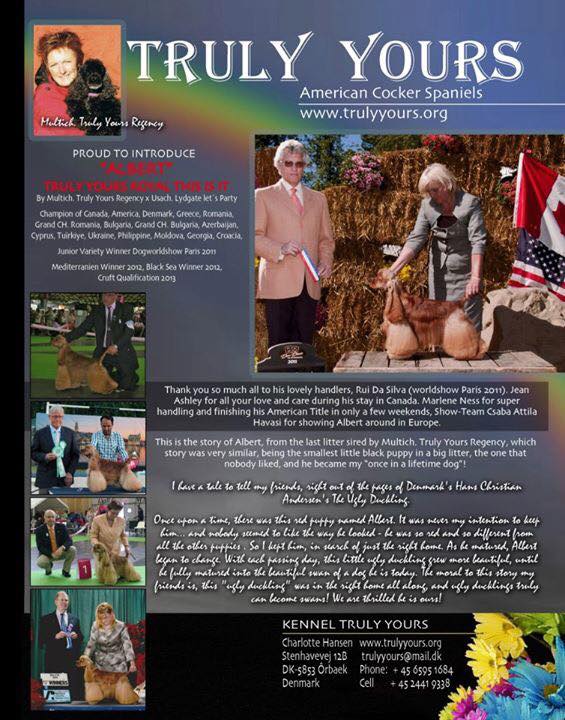 *****
February, 4th
Truly Yours Easy To Remember
BOB/BOG/BIS 3
Open Show today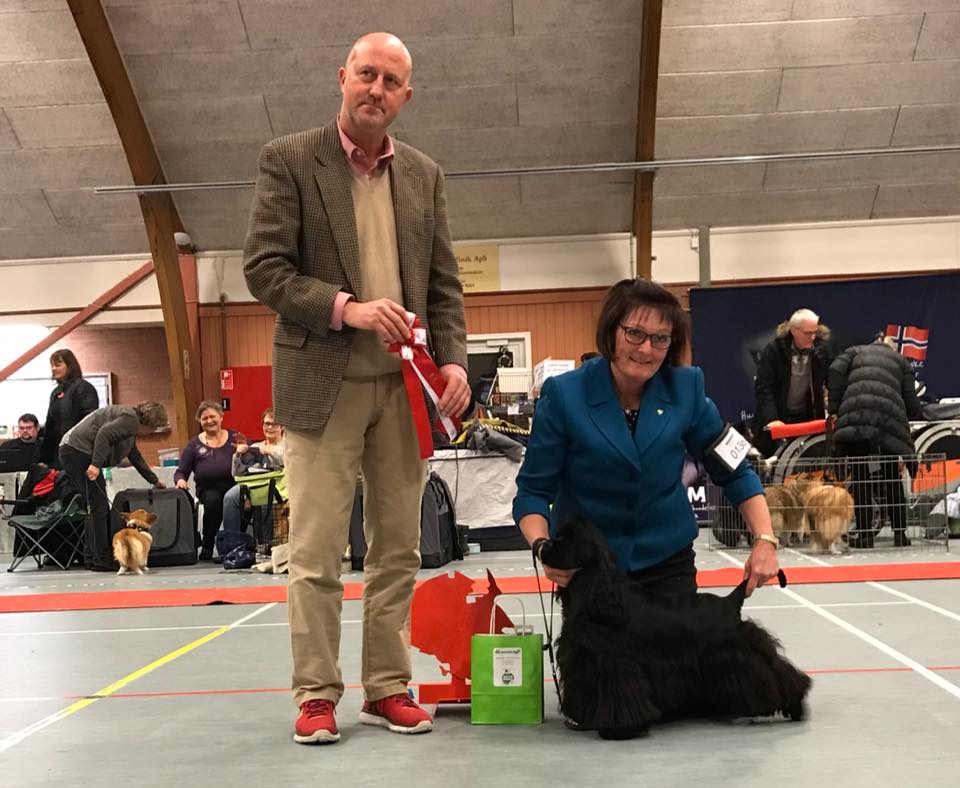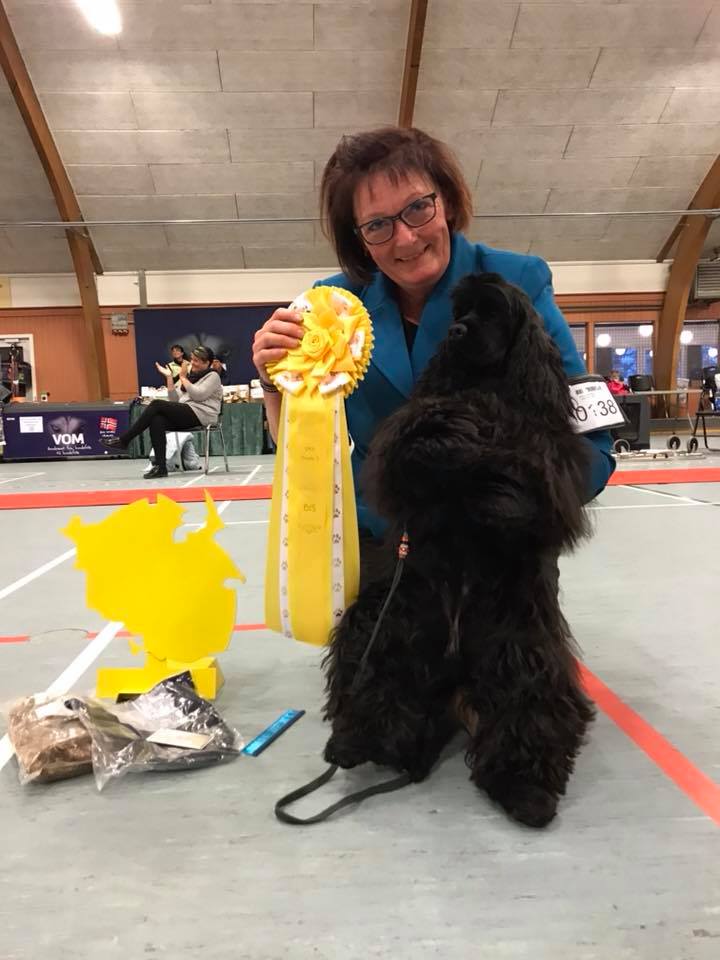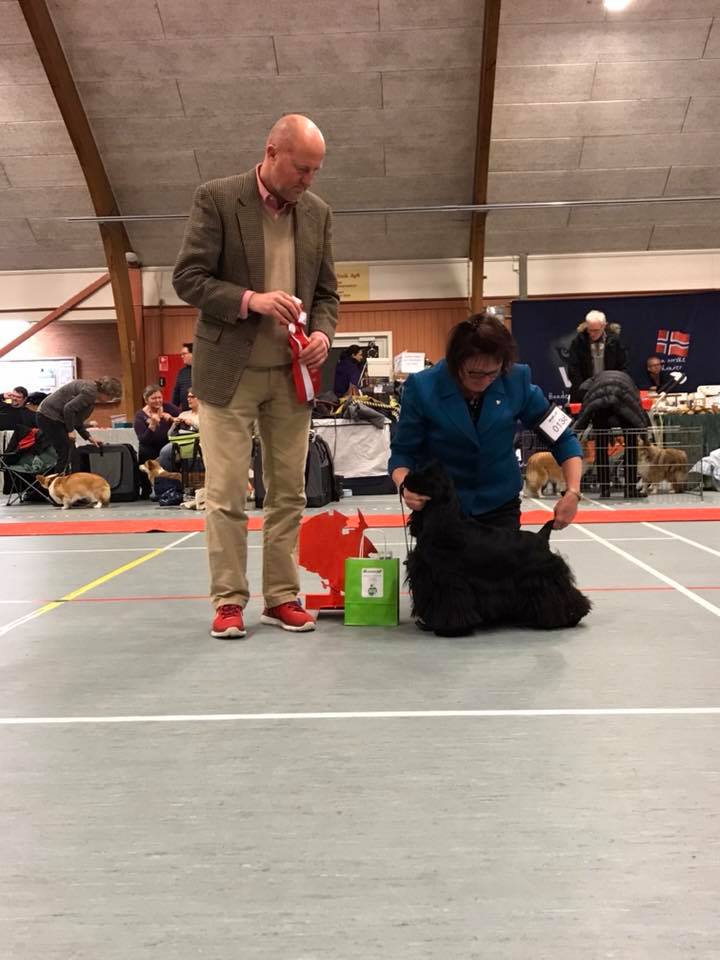 *****
January, 22nd
And soooo Happy and Proud!!!!
Vibeke Paulsen took the way to Denmark showing charming "Jenny"
Truly Yours Heart-Mind-Soul-Spirit
Double spaniel club specialty.
Show 1) CAC /BOS and BIS/BOS competition
🤗
🤗
🤗
Show 2) CAC / BOB and BEST IN SHOW...
Jenny is out of Dennis x Chiqui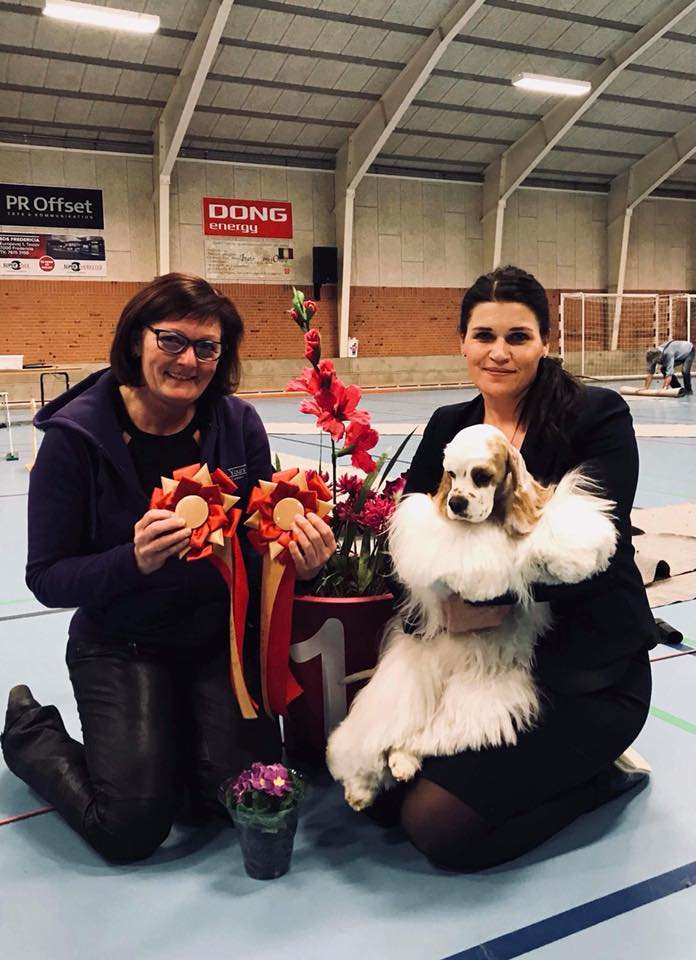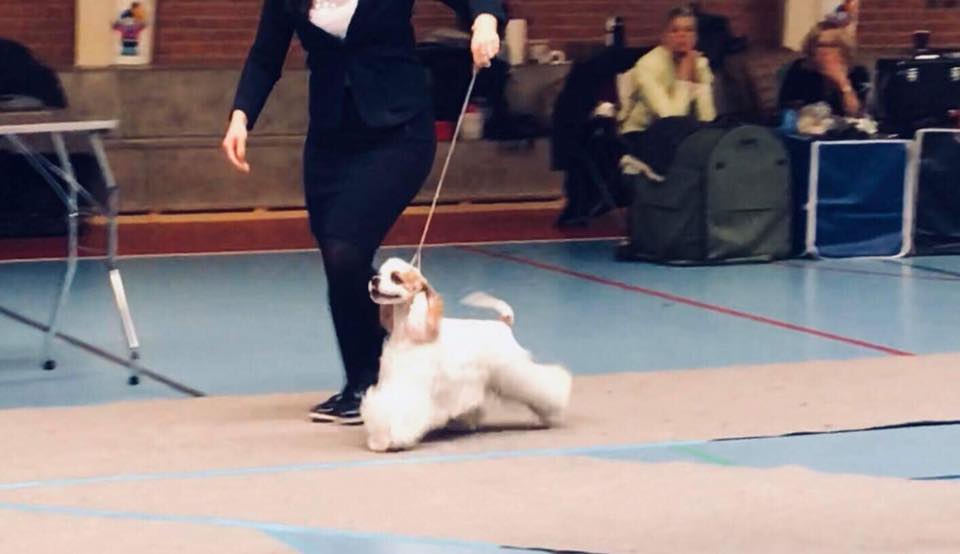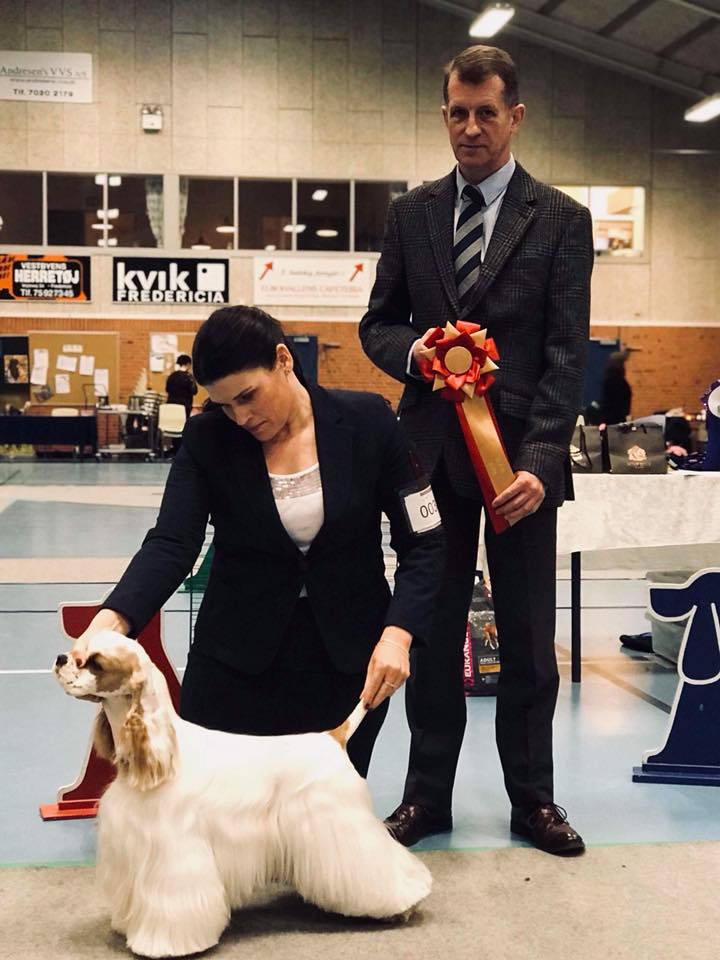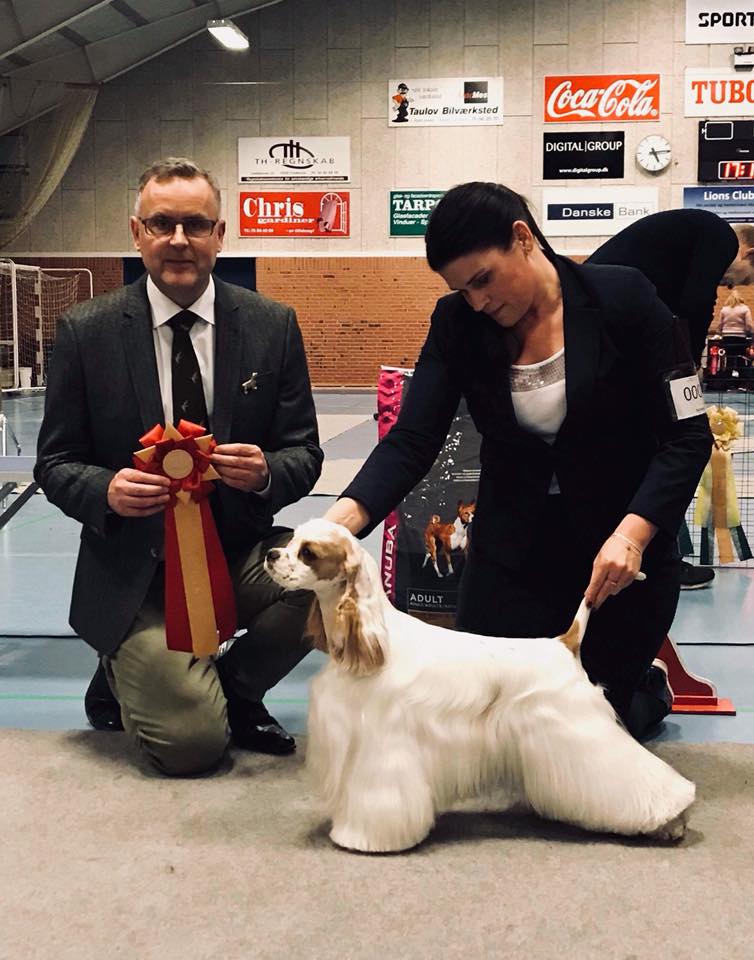 *****
January, 18th
Congratulations to Tanja Elo with Amazing results during 2017.
We are specially Proud of Mark... shown in limited shows and going to the top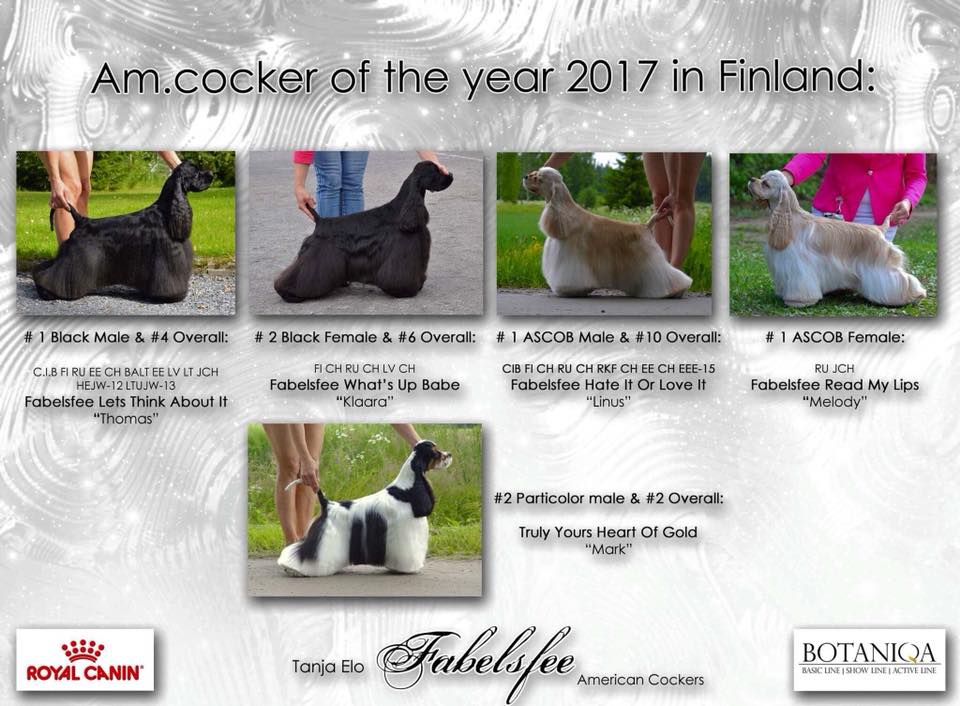 *****
January, 13th
So proud of you Bente Liberg and Karma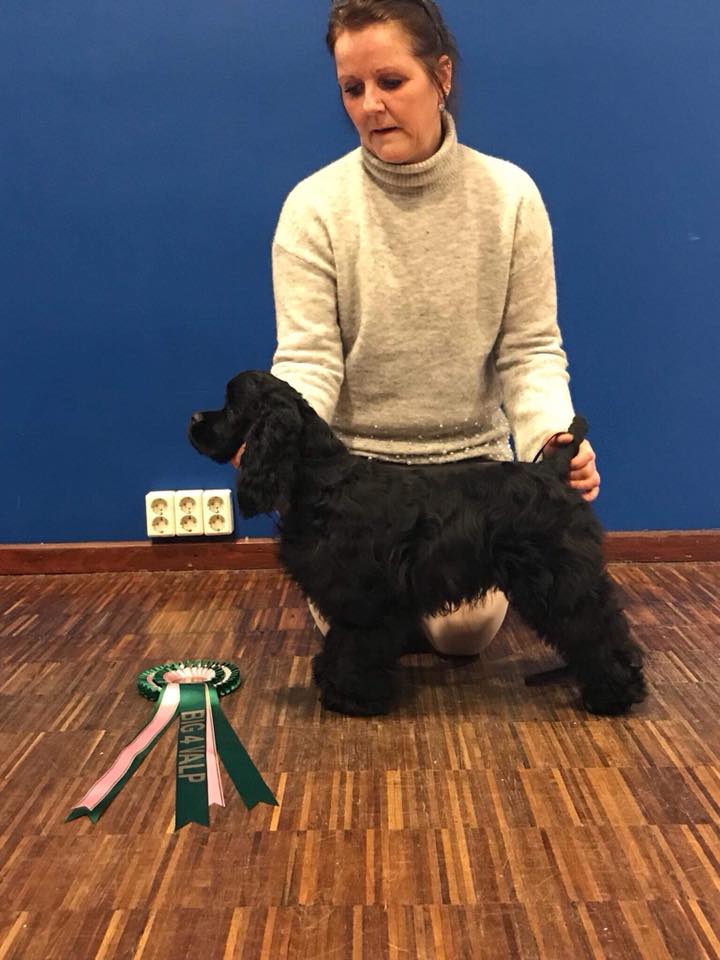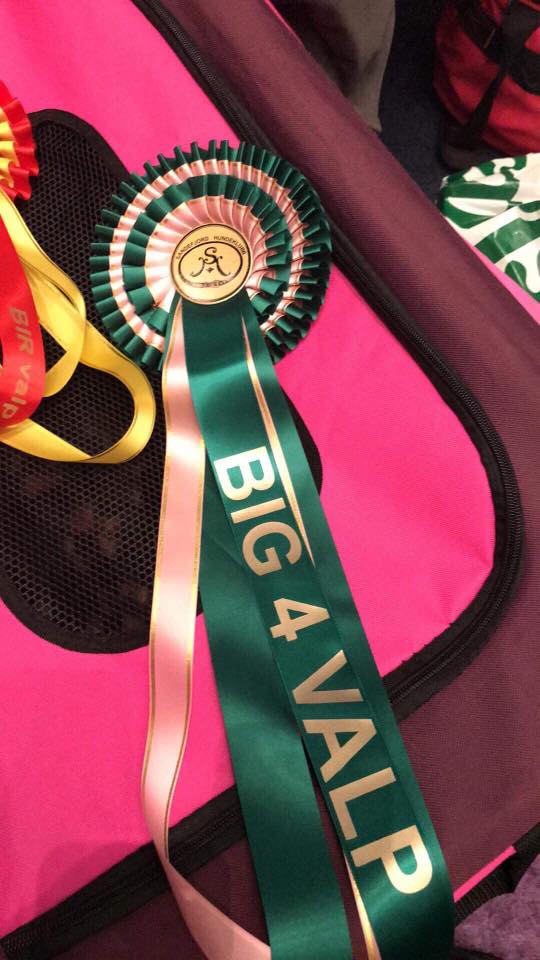 ***
Woop woop woop
Truly Yours Swan Queen
First time out as "adult"
CAC and CACIB /BOS
Congratulations to Owner Tanja Elo and to BoB Winner Sanna Vartiainen